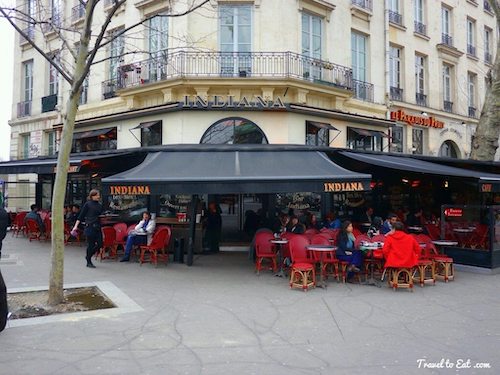 Indiana is a chain restaurant in Paris catering to Mexican cuisine, go figure. They happen to have a restaurant at the Place Bastile, which is where we first found them. The first restaurant bar Indiana Café was born on Quentin Bauchart street in the 8th arrondissement of Paris. A cross between cheeseburger and tacos, frozen tequila cocktails and Paris. It is one place to get nachos and/or a melty enchilada. They have a decor with American Indian vintage photographs and other paraphernalia and it always seems to be packed with a younger crowd. It reminds me a little bit of Chilis or TG Fridays in the US.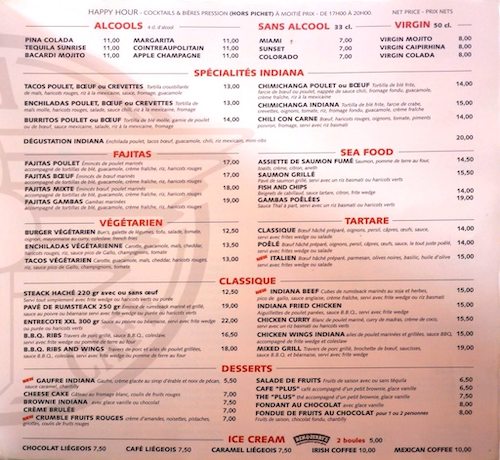 The menu gives you an insight into this place. Alcohol-free cocktails and Mexican standbys like tacos, enchiladas and chimichangas all appeal to the younger crowd. To finish it off Ben & Jerry's ice cream combinations.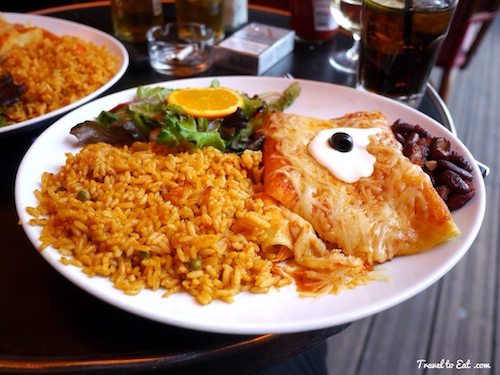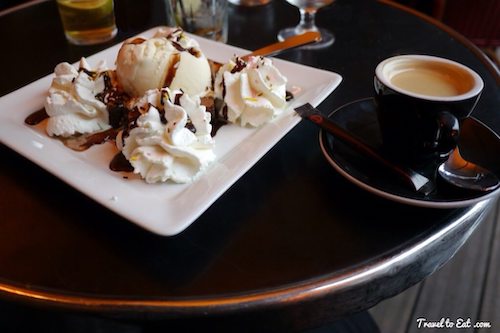 The food doesn't taste quite like Tex-Mex but it is a close approximation for Paris. Add enough Tabasco and it tastes pretty good. Sometimes you feel like slumming for food in Paris and this is the place to do it. Add two other locations around Paris and it adds up to a place that we have visited on more than one occasion. The atmosphere is good, the waiters are friendly and if you have a craving for Mexican food in Paris, you could do worse.
References:
Indiana Web: http://www.indianacafe.fr/