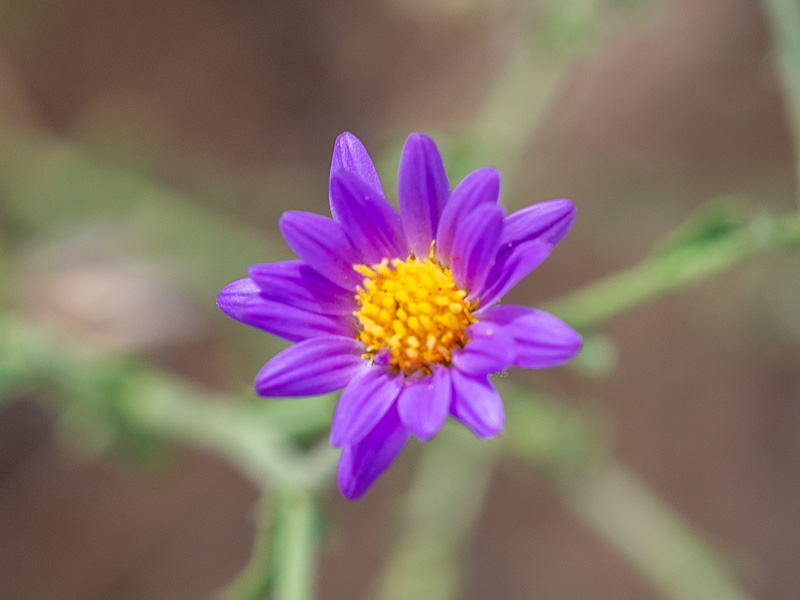 Common Names: Hoary Aster, Hoary Tansyaster
Synonyms: Dieteria canescens, Machaeranthera canescens
Varieties: ten varieties of hoary tansyaster: Dieteria canescens var. canescens, ambigua, aristata, glabra, incana, leucanthemifolia, nebraskana, sessiliflora, shastensis, and ziegleri
Taxonomy:
Habit: annual forb, herb
Size: up to 3'
Flowers: purple, yellow, white, blue
Bloom: Jun, Jul, Aug, Sep, Oct, Nov
Leaves: alternate
Fruit: cypsela, achene around 3 millimeters in length tipped with a pappus of long hairs
Description:
The linear to oblong leaves may reach 4" (10 cm) long near the base of the stems, their edges usually serrated or toothed. The stems are glandular with short hairs. The flower head has a center of many yellow disc florets and a fringe of blue or purple ray florets each 1 to 2 centimeters long.
Distribution: AZ, CA, CO, IA, ID, KS, MN, MT, ND, NE , NM, NV, NY, OK, OR, SD, TX, UT, WA, WY
Seen: NV
Habitat: Semi-arid grasslands, shrublands, woodlands, and pine forests and are common in gravelly or sandy soils along streams and in washes. Sites from about 1,000 to 11,000 feet (300-3,400 m)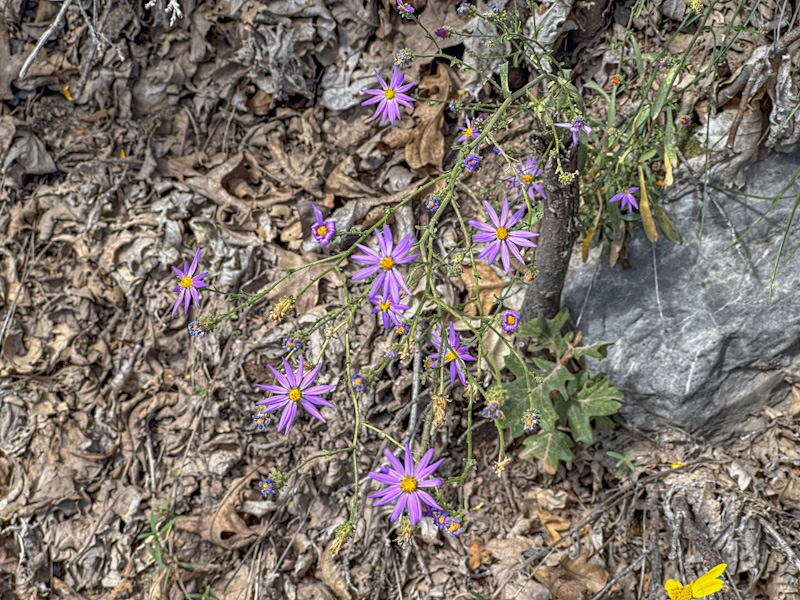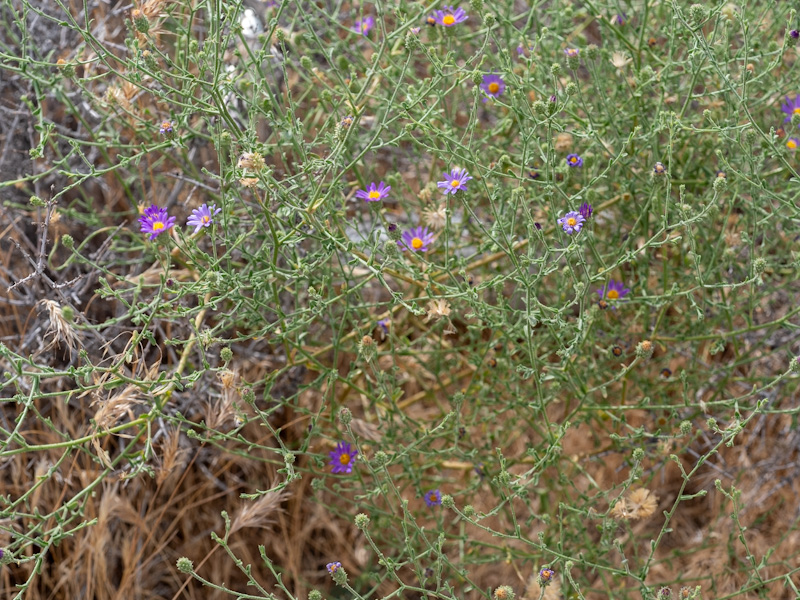 References: