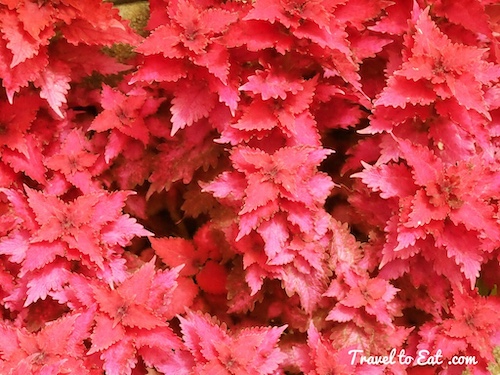 In addition to orchids and water lilies, the greenhouse in the Wellington Botanic Gardens houses a number of interesting and beautiful displays. One of the things that surprised me was the wide variety of coleus plants. Prolific and wild in Hawai'i, the fragrant island Plumeria represents the standard lei of Aloha. Their subtle sweet fragrance is difficult to describe, such that we can only say it smells beautiful and symbolic of Hawai'i The colors of plumeria are commonly abundant in yellow, although during the summer we are frequently blessed with the rare pink plumeria. The rest of the post has some rare plants and some pretty ones.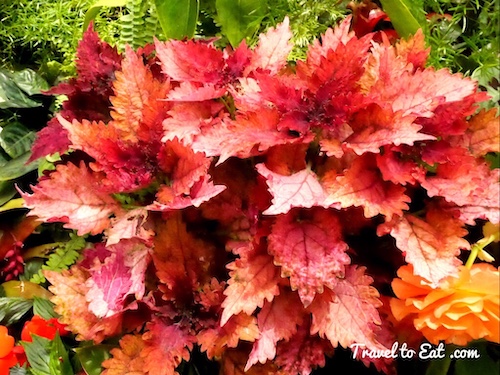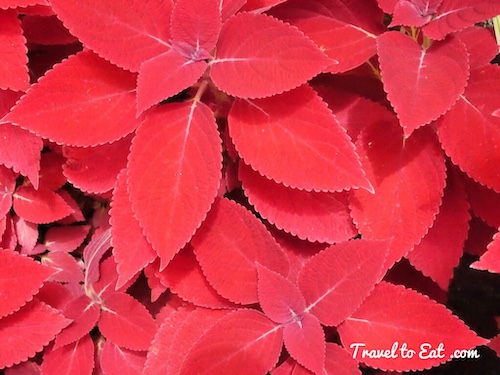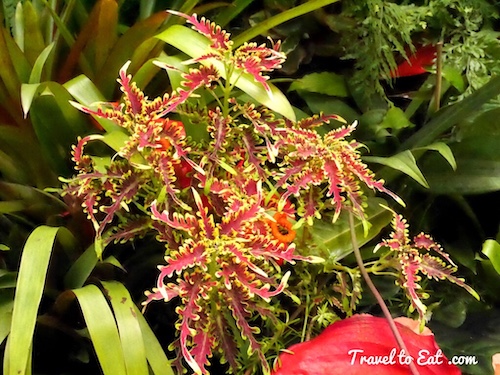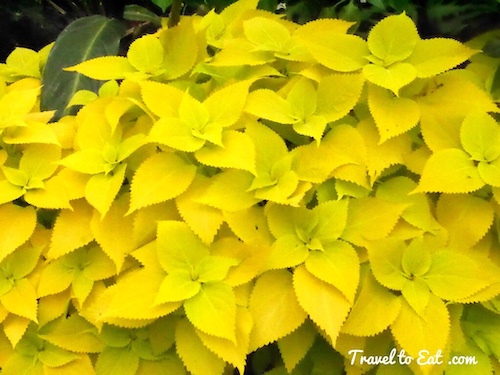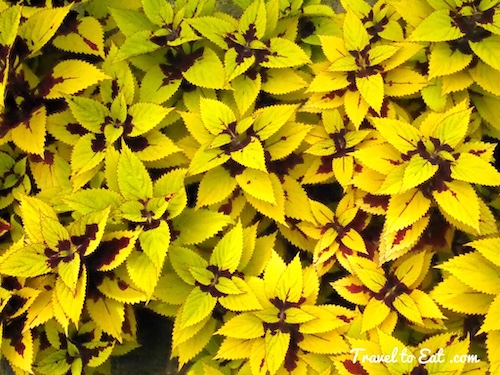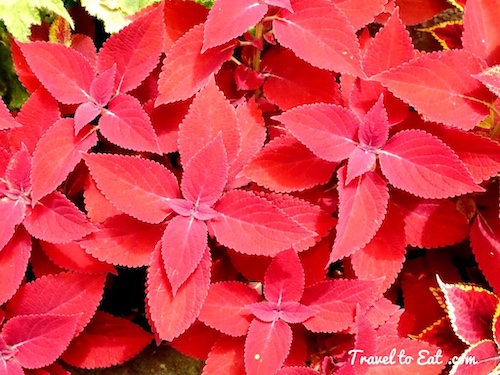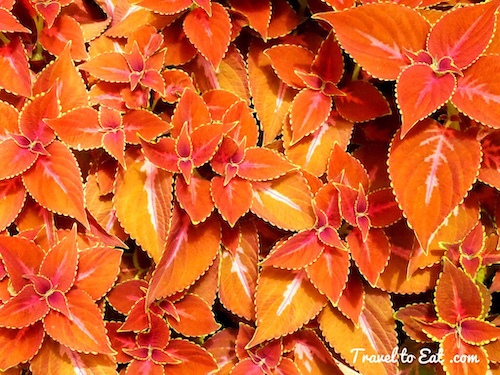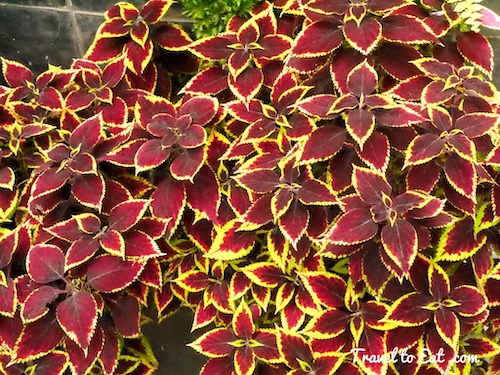 Coleus is an attractive, perennial member of the mint (Lamiaceae) family which originated in the lower elevations of India. It is now grown around the world as an ornamental plant. They have some of the most stunningly colored foliage—in combinations of green, yellow, pink, red, maroon, etc. Coleus also have a wide variety of leaf sizes and overall shapes. In fact there are literally hundreds of varieties and the names can vary by location. The root is also used medicinally. As recorded in ancient Sanskrit texts, coleus was used in Ayurvedic medicine to treat heart and lung diseases, intestinal spasms, insomnia and convulsions. The active ingredient is forskolin, a chemical found in the roots of the plant Plectranthus barbatus (Coleus forskohlii).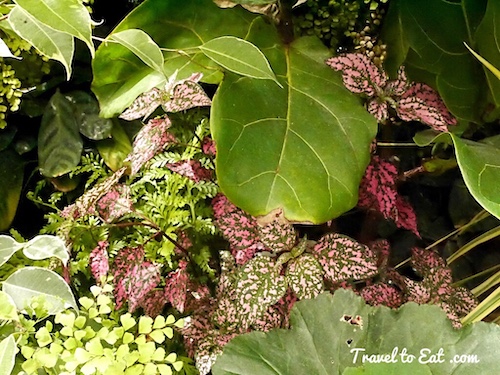 Hypoestes phyllostachya, or "polka-dot plant," has two the distinguishing features of small pink dots all over the leaves, which are both sort of adorable and the main reason why people bother to grow the plant.
Acalypha hispida, the Chenille plant, is a flowering shrub which belongs to the family Euphorbiaceae. This plant is also known as the Philippines Medusa, red hot cat's tail and fox tail in English, pokok ekor kucing in Malay, Rabo de Gato in Portuguese, Tai tượng đuôi chồn in Vietnamese and shibjhul in Bengali.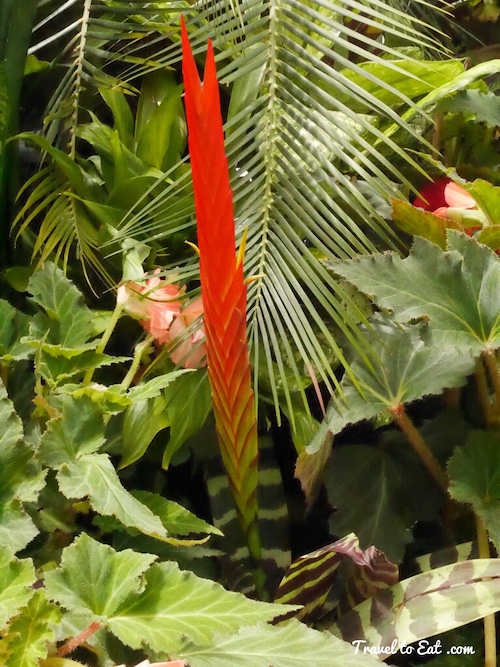 Vriesea splendens or Flaming Sword is a species of flowering plant in the bromeliad family, subfamily Tillandsioideae. Native to Trinidad, eastern Venezuela and the Guianas these plants were introduced to Europe in 1840. This species of Vriesea features smooth-margined foliage with brown bands growing in a rosette, usually producing a bright red inflorescence in a flattened spike.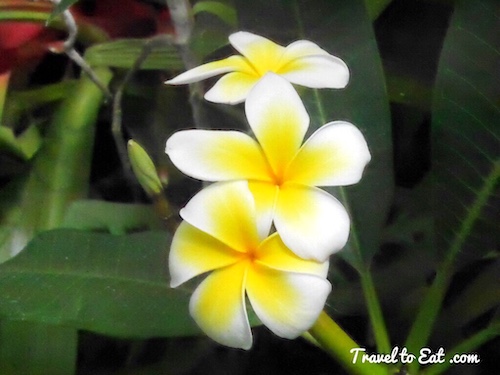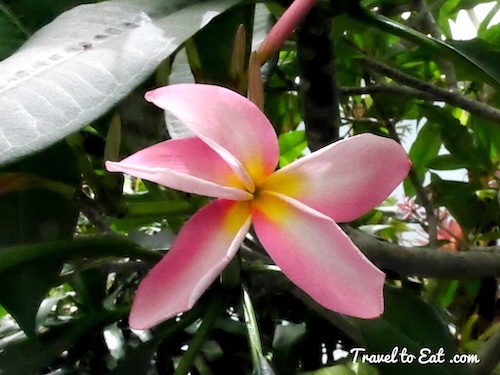 Plumeria (Frangipani) is a genus of flowering plants in the dogbane family, Apocynaceae. It contains primarily deciduous shrubs and small trees. They are native to Central America, Mexico, the Caribbean, and South America as far south as Brazil. Plumeria is related to the Oleander, Nerium oleander, and both possess an irritant, rather similar to that of Euphorbia. Plumeria flowers are most fragrant at night in order to lure sphinx moths to pollinate them.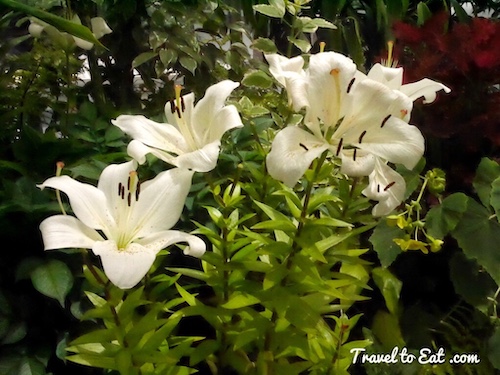 Lilies (Lilium species) are herbaceous flowering plants which grow from bulbs. The range of lilies in the Old World extends across much of Europe, across most of Asia to Japan and to the Philippines. In the New World, they extend from southern Canada through most of the United States. The Lilies compromise a genus of about 110 species and are most commonly native to the northern hemisphere. They are generally adapted to woodland habitats, often montane, or sometimes grassland to habitats.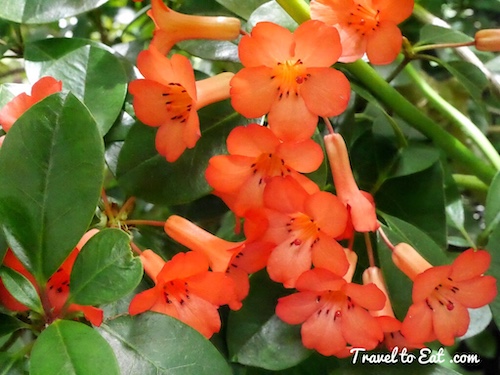 My best guess for this orange beauty is a trumpet vine flower. Campsis radicans (trumpet vine or trumpet creeper) is a species of flowering plant of the family Bignoniaceae, native to the eastern United States and naturalized in parts of the western United States as well as in Ontario, parts of Europe, and scattered locations in Latin America.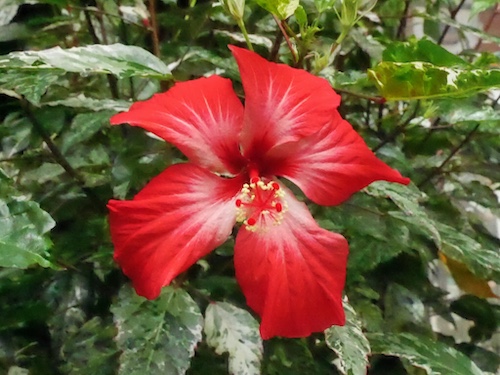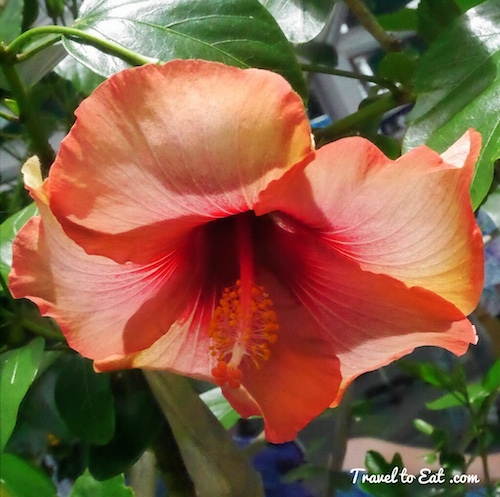 Hibiscus is a genus of flowering plants in the mallow family, Malvaceae. It is quite large, containing several hundred species that are native to warm-temperate, subtropical and tropical regions throughout the world. The tea made of hibiscus flowers is known by many names in many countries around the world and is served both hot and cold.
References:
Coleus: http://www.arboretumfriends.org/crazy-coleus
Coleus Finder: http://www.coleusfinder.org/pictures.php
Frangipani: http://thaiseeds.com/seed-shop/frangipani1.html
Flower Shapes: http://theseedsite.co.uk/flowershapes.html