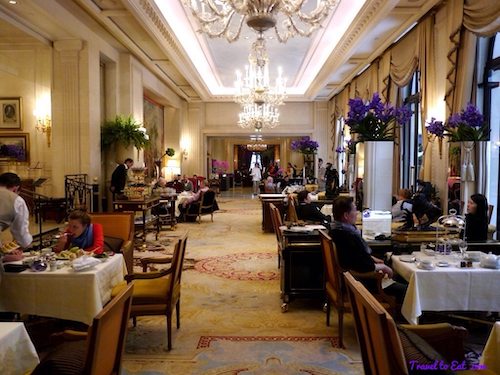 We decided to have tea at the Georges V since we had heard it was great and we wanted to see the latest flower show of Jeff Leatham. The Four Seasons has a high tea in Las Vegas but this room was much more elegant. The tea is held in La Gallerie, next to the lavish flower show in the marble courtyard.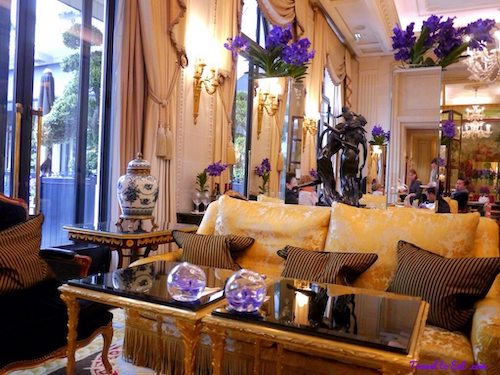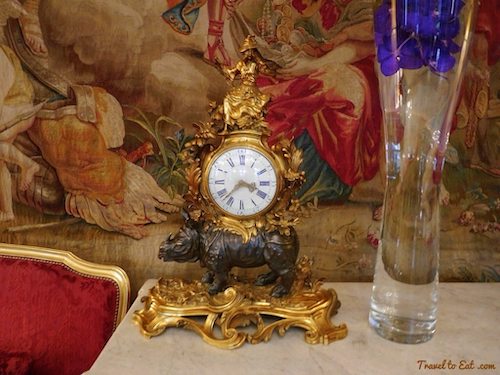 The room is filled with priceless antiques like this antique Louis XV clock in the Chinoisorie style, of a Chinese man in highly mannered clothing on top of a rhinoceros. In the mid-18th century, China was all the rage at the court of Louis XV whose apartments and those of his mistress, Madame Pampadour were filled with "Chinoisories". The European conception of China bore almost no connection to reality and there were certainly no rhinos on the banks of the Yangtze river. This clock was commissioned for a wealthy Parisian's home and has been restored.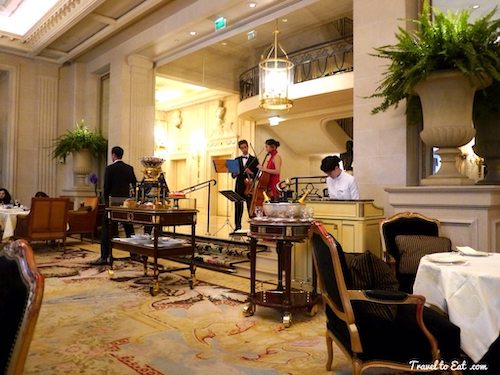 They had live music from a pair of artists from one end of the room and the blue orchid theme was carried throughout the room.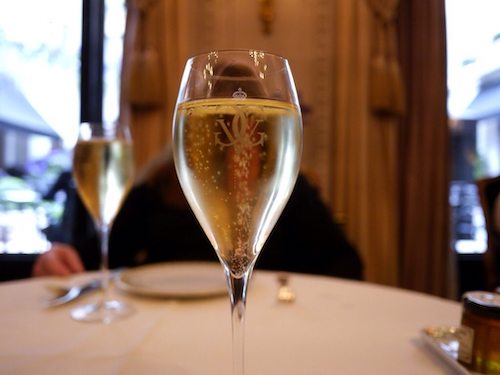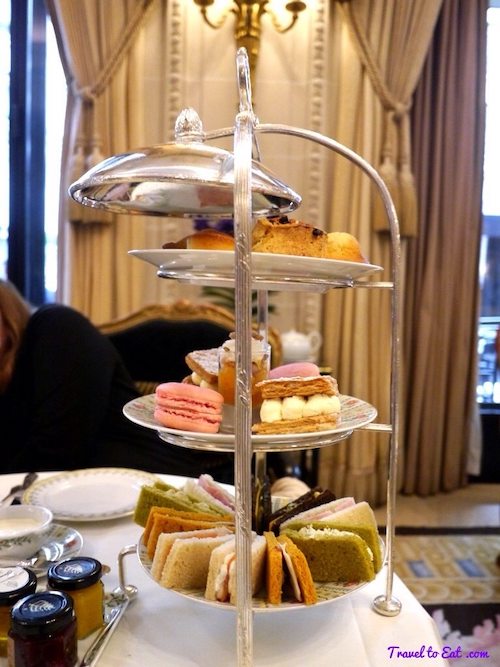 We began our tea with a glass of champagne followed by the tower of sweet and savory treats shown above. We elected to have the High Tea "À la Française".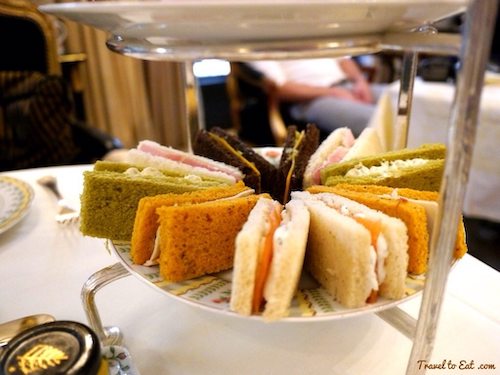 The finger sandwiches are made with four different types of bread, white, rye, tomato and spinach.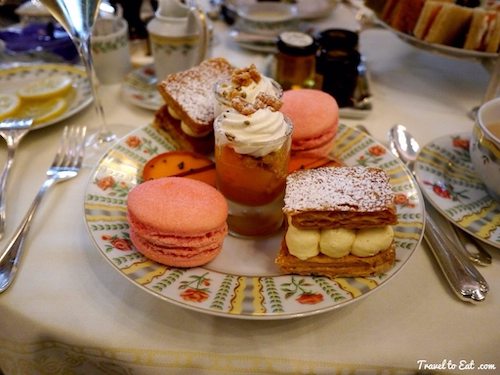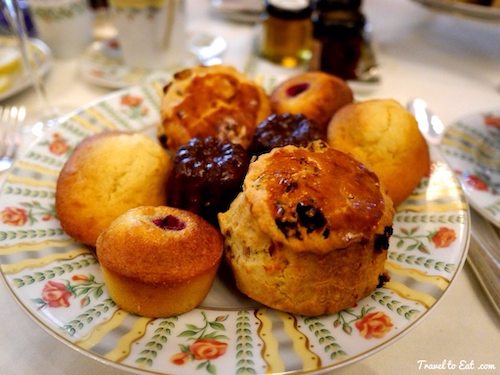 The middle layer consisted of sweets including two strawberry macarons, two mille-feuille, two apricot tarts and the concoction in the glass was good but I don't remember what it was. The top layer includes cannelés from Bordeaux, Madeline and Financier along with home made scones served with clotted creme.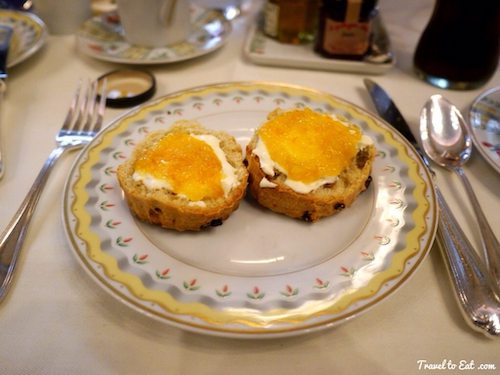 The scones were particularly fresh and delicious with clotted creme and a really good orange marmalade. We finished up full and happy in a really sumptuous room with wonderful service. The price was 58€ per person including the champagne. For what you get, I thought this was a tasty bargain with incredible surroundings. So, if you are on the Champs Élysées in the afternoon, go to George V boulevard and go down to the Four Seasons for high tea.
References:
Four Seasons Georges V: http://www.fourseasons.com/paris/
High Tea Menu: http://www.fourseasons.com/paris/dining/lounges/la_galerie/afternoon_tea_menu/