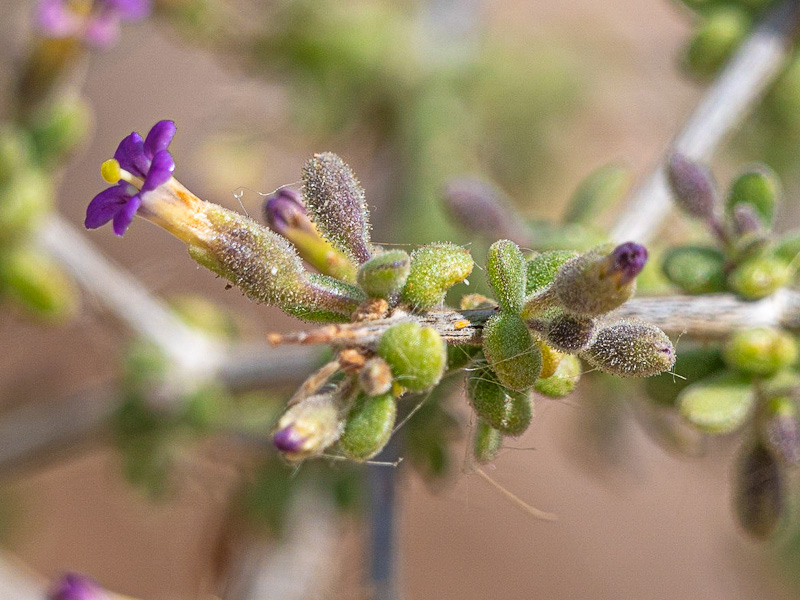 Common Names: Fremont's Desert-Thorn, Fremont's Thornbush, Boxthorn, Desert Thorn, Fremont Wolfberry
Synonyms: Lycium fremontii
Family: Solanaceae (Nightshades)
Habit: perennial shrub
Size: up to 10 feet tall
Flowers: Purple, White
Bloom: Jan, Feb, Mar, Apr
Leaves: alternate
Fruit: red berry
Description:
Lycium fremontii is a bushy, spreading shrub approaching a maximum height of 10 feet (3 m) with many thorny, leafy branches. The fleshy leaves are oval in shape and up to 1 inch (2.5 cm) long. Parts of the plant are coated in glandular hairs.
This is also a winter evergreen meaning it keeps its' leaves throughout the winter. Flowers appear during two seasons, from February through May and from August through December.Flowers are purple, with darker purple veins; flowers are not pendulous; floral tube funnel-shaped; calyx lobes rarely more than ¼ inch as long as the floral tube, corolla lobes purple, unequal stamens included in floral tube. The inflorescence is a small cluster of tubular flowers roughly 1–2 cm (0.39–0.79 in) long including the cylindrical calyx of fleshy sepals at the base. The flower is light to deep purple with purple veining. The corolla is a narrow tube opening into usually five lobes. The fruit is a red berry 6–8 cm (2.4–3.1 in) wide.
Distribution: AZ, CA not Nevada
Seen: NV (Wetlands Park)
Habitat: washes and on dry slopes, in desert or semi desert areas, 300 to 4,300 feet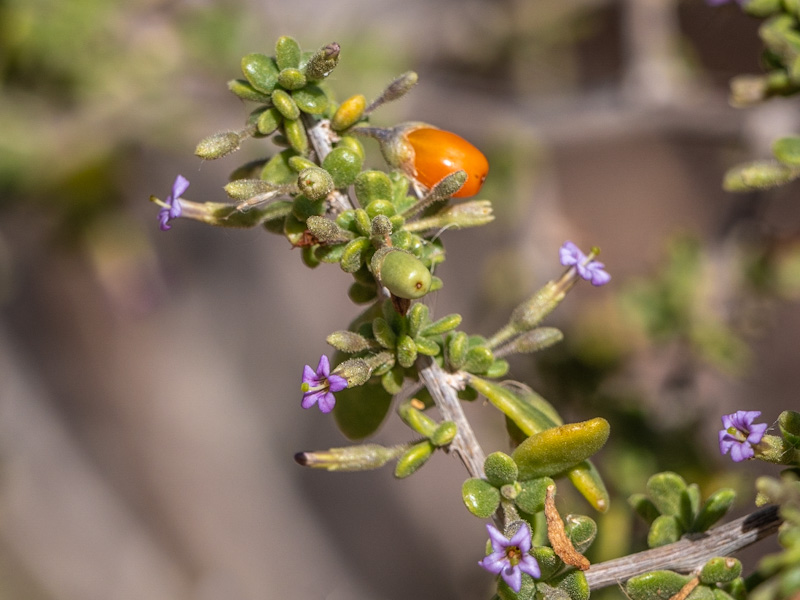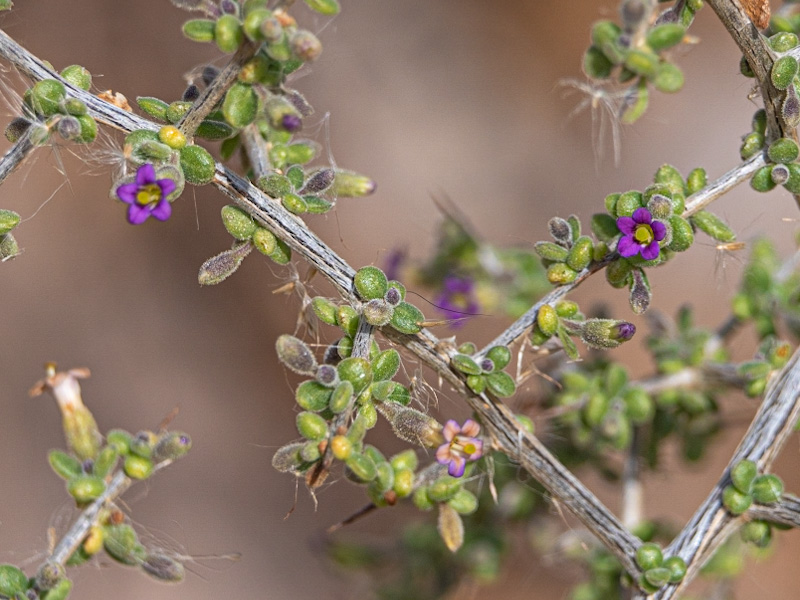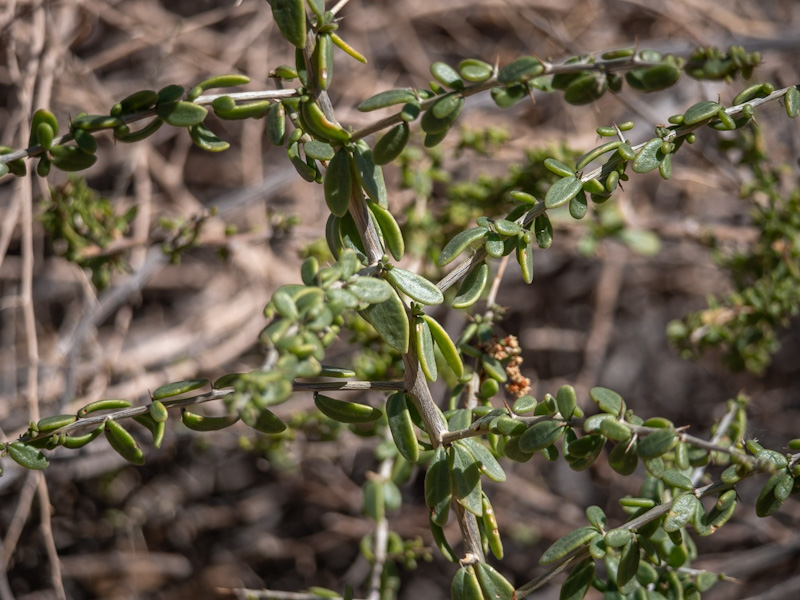 References: