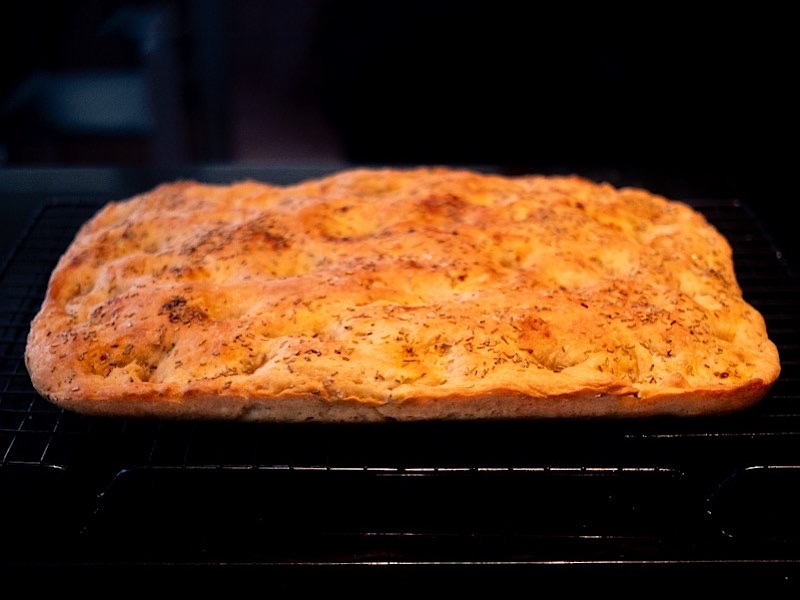 In Ancient Rome, panis focacius was a flat bread baked on the hearth. The word is derived from the Latin focus 'hearth, place for baking'. The basic recipe is thought by some to have originated with the Etruscans, but today it is widely associated with Ligurian cuisine, while outside Liguria the word usually refers to the Genoese variants. The first attestation of the word focaccia dates back to the 14th century. Focaccia is sometimes considered incorrectly to be a kind of pizza, although focaccia is left to rise after being flattened, while pizza is baked immediately. In some contemporary places, such as Rome, it is a style of pizza, also called pizza bianca ("white pizza").
Baking Tips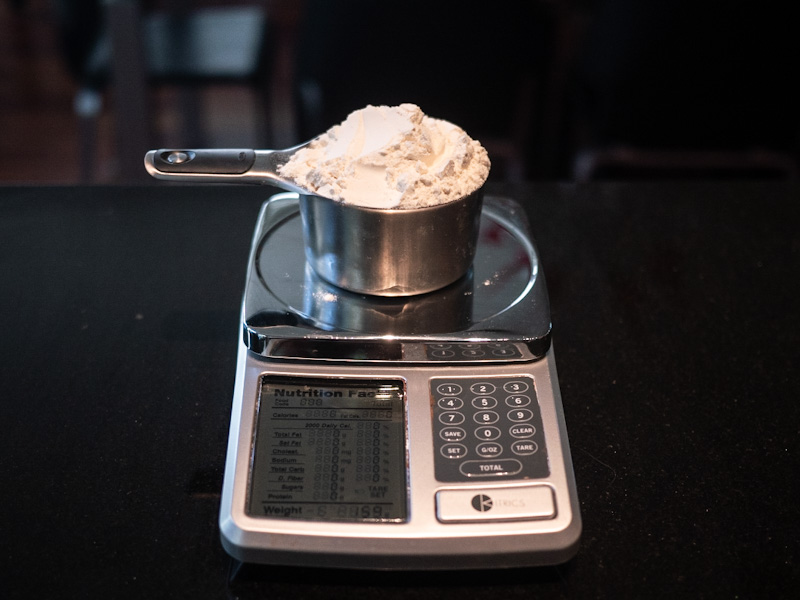 Baking is somewhat different than the usual, savory cooking of meats and vegetables. Baking requires more precise measurements and more careful combination of ingredients. In general, for baking, I try to use only recipes that are based on weight rather than volume. American bakers often use cups of flour while Europeans measure flour in grams. Flour is just one of many baking ingredients that can be compressed and are poorly measured by volume.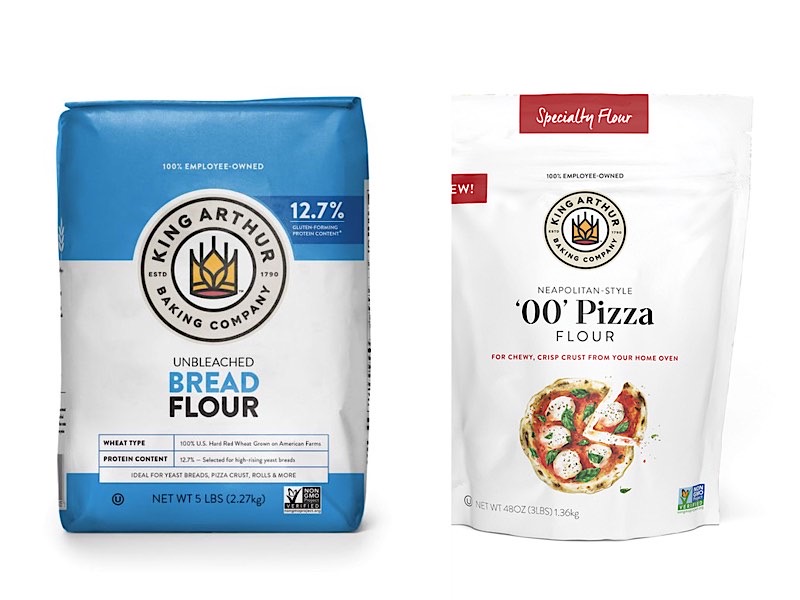 This is a pretty simple recipe, but each ingredient needs to be considered carefully. For instance, the best flour for focaccia is bread flour, made from red wheat, although all purpose flour may be used. The choice of flour makes a very big difference in bread baking — flours with a higher protein content create loftier yeasted breads. I prefer King Arthur bread flour. Considered the gold standard for pasta and pizza dough, 00 flour is a finely ground Italian flour, usually made from durum wheat. Besides the level of the grind, the other big difference between "00" flour and bread flour is how the gluten in each flour behaves. The gluten from durum wheat flour tends to be strong but not very elastic, while the gluten in red wheat flour is both strong and elastic. This means that with durum wheat, we'll get a nice bite on our breads and pasta, but not as much chew. That's why when combined with bread flour in pizza dough, 00 flour results in a chewy, crispy crust — the perfect duo! For the same reason, you may wish to use a 50/50 mix of "00" flour and bread flour although it is a matter of personal preference.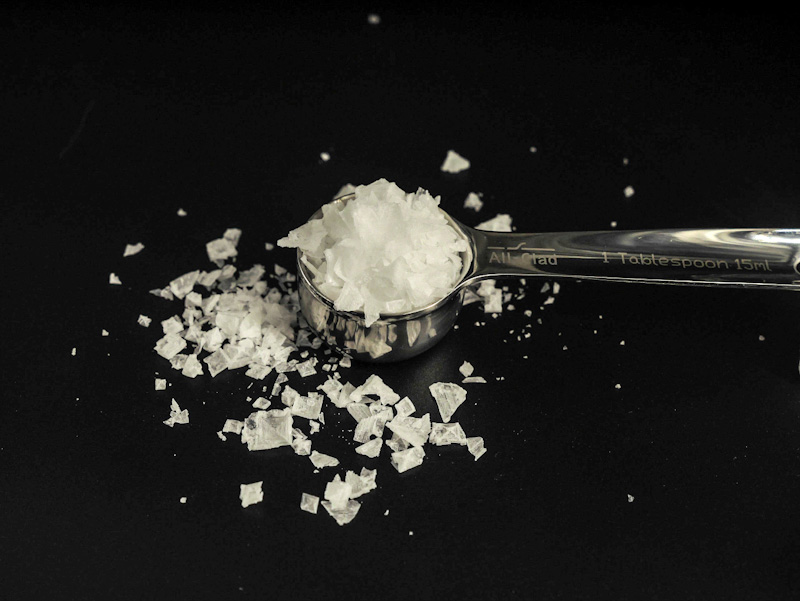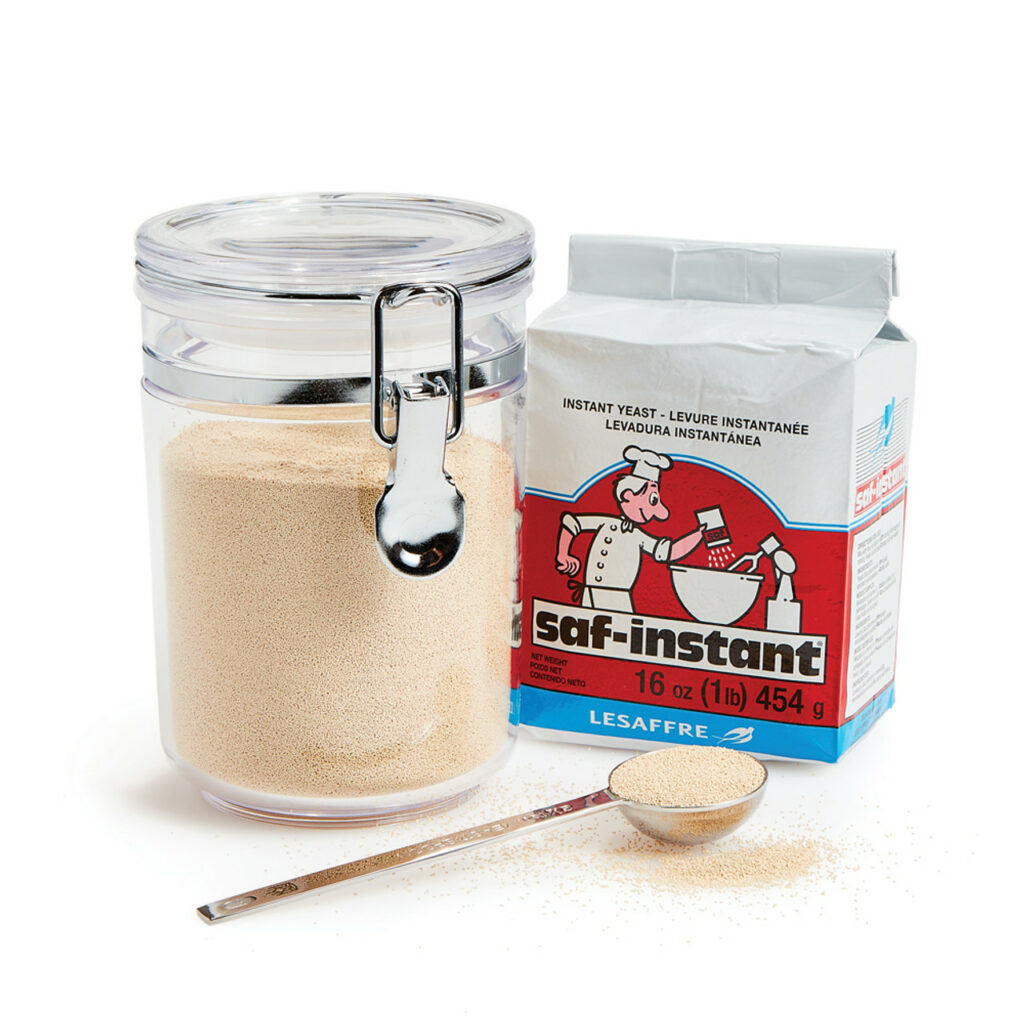 The inclusion of salt while adding no sugar or honey is an important point. Focaccia is best with the right amount of salt, both inside and on top just before baking. Given a long enough proofing, yeast requires no sugar and the overnight rise in the refrigerator is both a convenient break in the process and gives a superior end result. I only use SAF instant yeast. I have tried various active yeast brands in the past with uncertain results. Dry yeast comes in two forms: active and instant. "Active" describes any dry yeast that needs to be activated prior to use, while "instant dry yeast" describes any dry yeast that's ready for use the instant you open the package.
One final piece of advice, do not add oil into the dough. You would think that since olive oil is used on the outside of the dough, that the addition of oil or pesto to the dough would be ok. I have made this mistake with pesto and the results were not good. The focaccia was heavy and oily. If you want to add to the dough, use only dry ingredients, such as garlic powder.
Ingredients
4 cups (512 g) bread flour or all-purpose flour
2 teaspoons (10 g) kosher salt
2 teaspoons (8 g) SAF instant yeast
2 cups (455 g) lukewarm water, made by combining 1/2 cup boiling water with 1 1/2 cups cold water
4 tablespoons olive oil, divided
flaky sea salt
Instructions
Make the dough: In a large bowl, whisk together the flour, salt, and instant yeast. Add the water. Using a rubber spatula, mix until the liquid is absorbed and the ingredients form a sticky dough ball. Rub the surface of the dough lightly with olive oil. Cover the bowl with a damp tea towel or plastic wrap and place in the refrigerator for at least 12 hours or for as long as three days. If you do not slick the dough with enough oil, you risk the dough drying out and forming a crust over the top layer. I really like this method because it takes just a few minutes to make the dough for the next day.
Line two 8 or 9 inch pie plates (if you want round bread or pizza) or a 9×13-inch pan (my usual choice) with parchment paper or coat with nonstick cooking spray. I personally just use a cooking spray with the olive oil when I use a 9×13 glass pan. The glass pan will make a thicker focaccia than one made on a baking sheet pan. Pour a tablespoon of oil into the center of each pan or 2 tablespoons of oil if using the 9×13-inch pan. Deflate the dough and transfer to the prepared pan. Using you fingers, spread the dough to fill the pan(s). Put more olive oil on top to prevent drying and let rise for 2–4 hours.
Set a rack in the middle of the oven and preheat it to 425°F. Pour 1-2 tablespoons of oil over each round of dough. Rub your hands lightly in the oil to coat, then, using all of your fingers, press straight down to create deep dimples. If necessary, gently stretch the dough as you dimple to allow the dough to fill the pan. Sprinkle with flaky sea salt all over, sometimes I forget this step, the salt really adds flavor.
Transfer the pan(s)to the oven and bake for 25 to 30 minutes, until the underside is golden and crisp. Remove the pan(s) from the oven and transfer the focaccia to a cooling rack. Let it cool for 10 minutes before cutting and serving; let it cool completely if you are halving it with the intention of making a sandwich.
Topping Ideas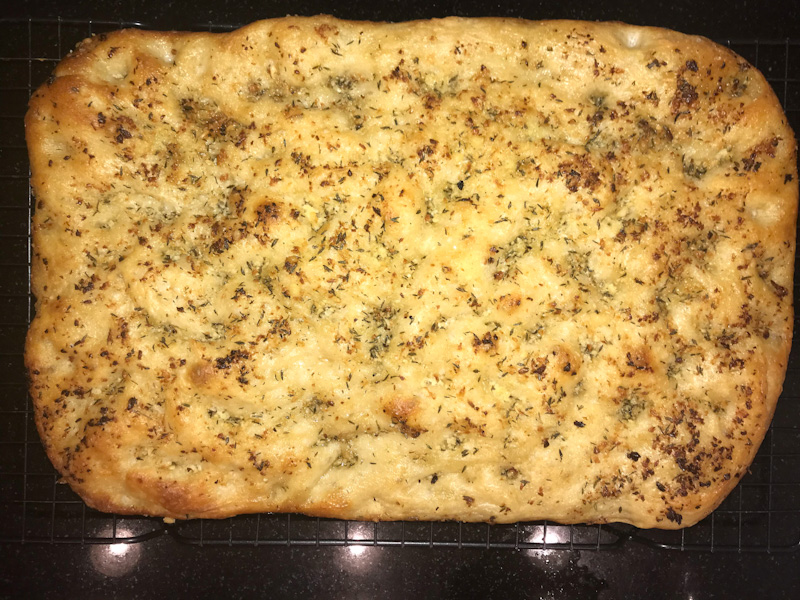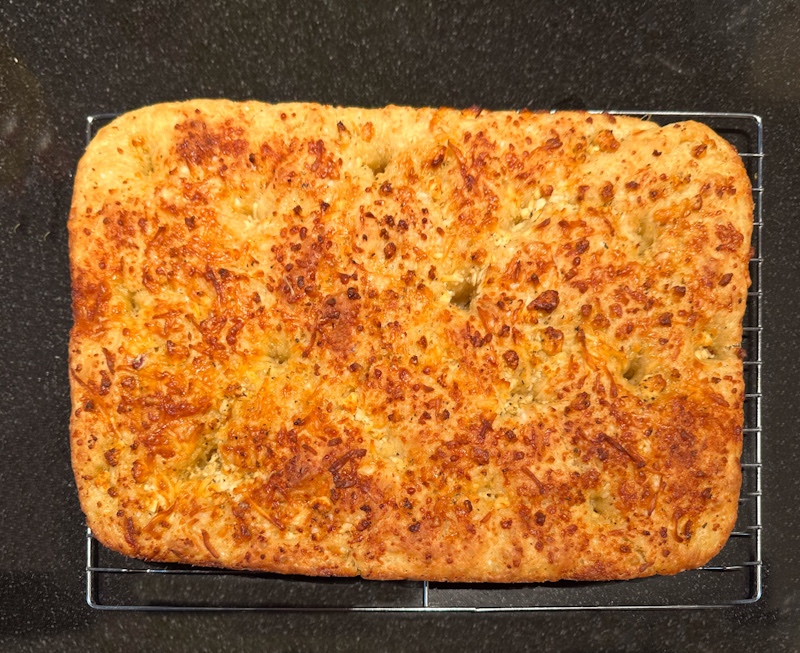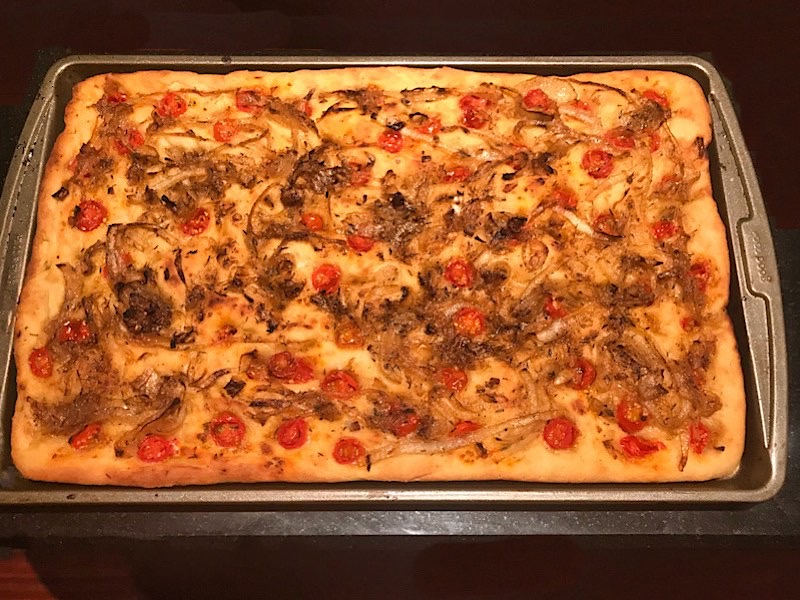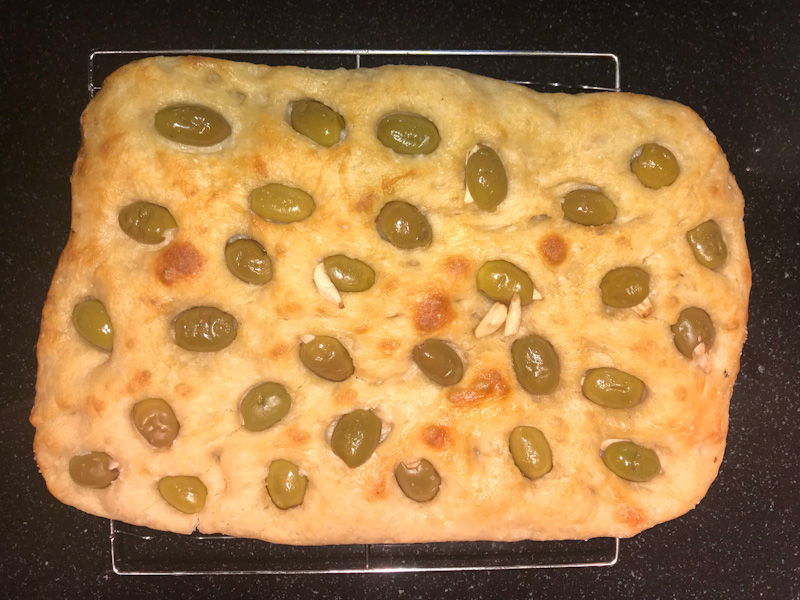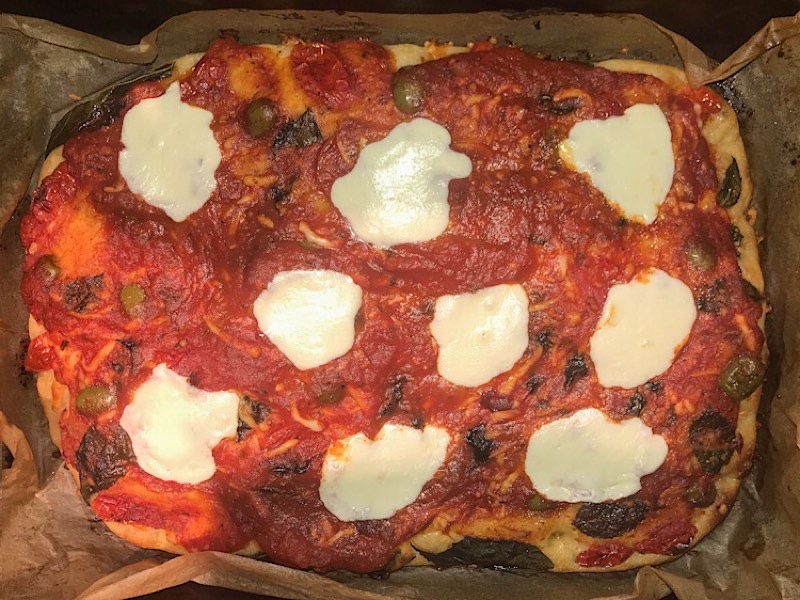 Focaccia in Ancient Pompeii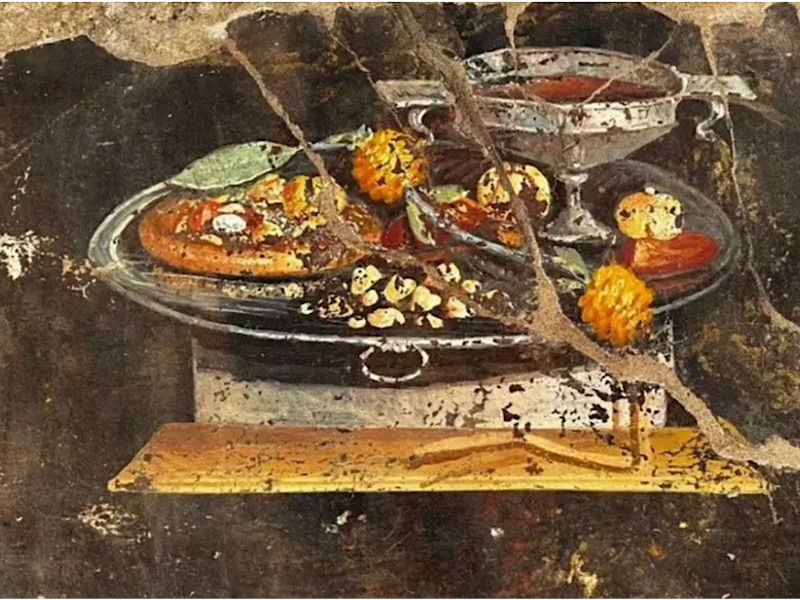 A still-life fresco discovered recently in the Pompeii archaeological site looks like a pizza, but it's not, said experts at the archaeological site. They noted that key ingredients needed to make Italy's iconic dish — tomatoes and mozzarella — were not available when the fresco was painted some 2,000 years ago. The image is instead believed to be a focaccia covered with fruit, including pomegranate and possibly dates, finished with spices or a type of pesto, experts said. In the fresco, it is served on a silver plate and a wine chalice stands next to it.
References (click on photo for website):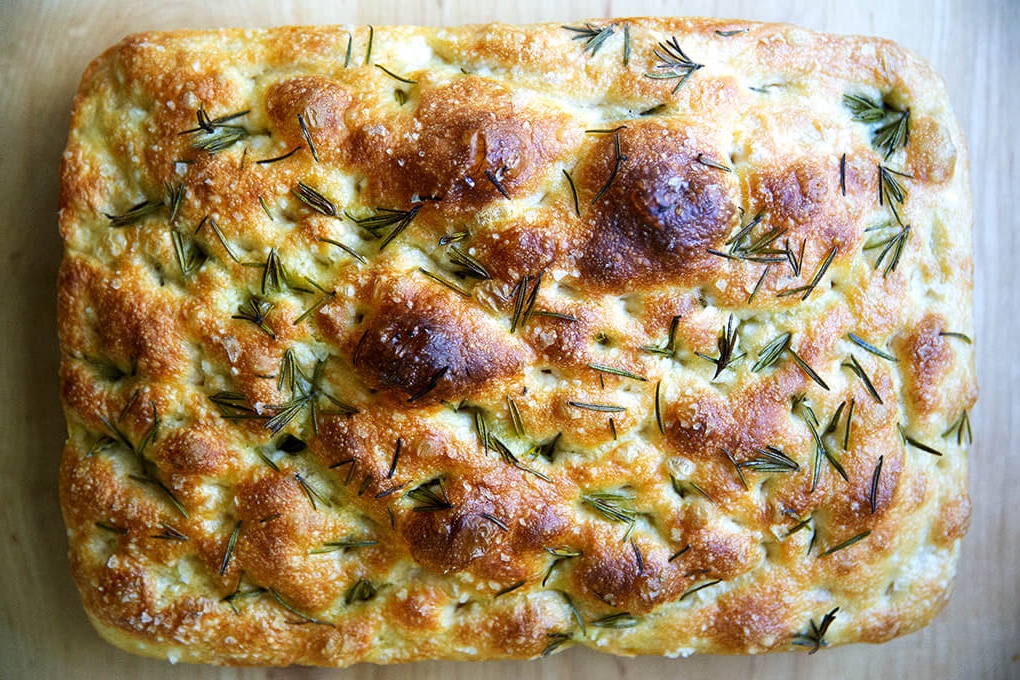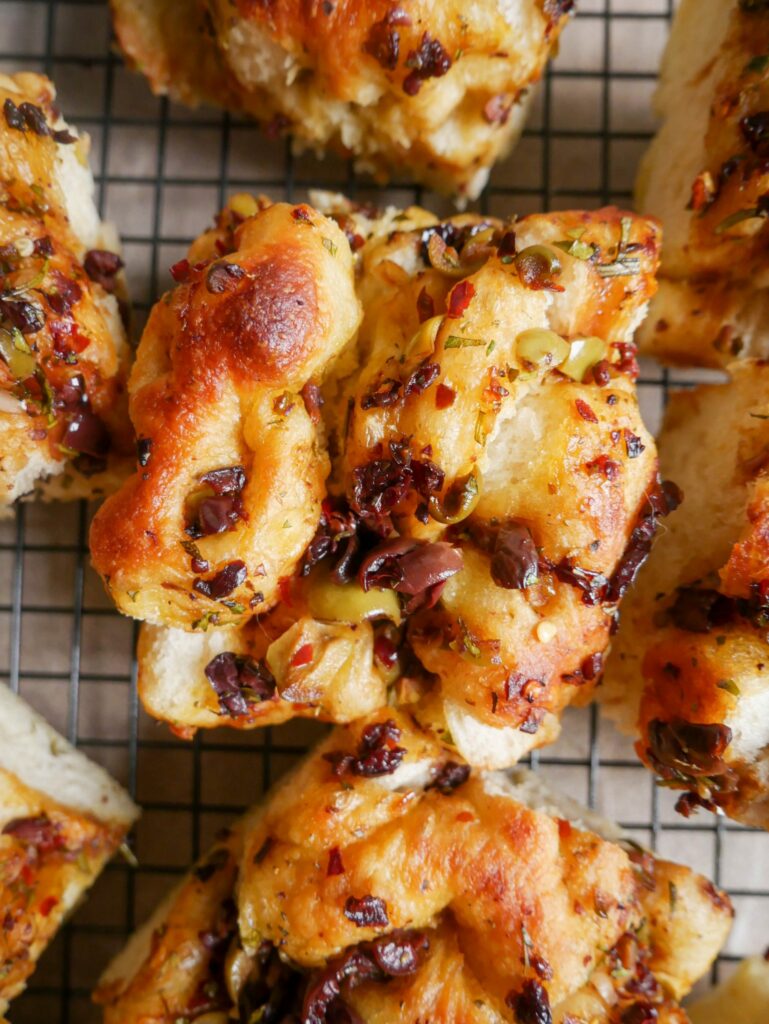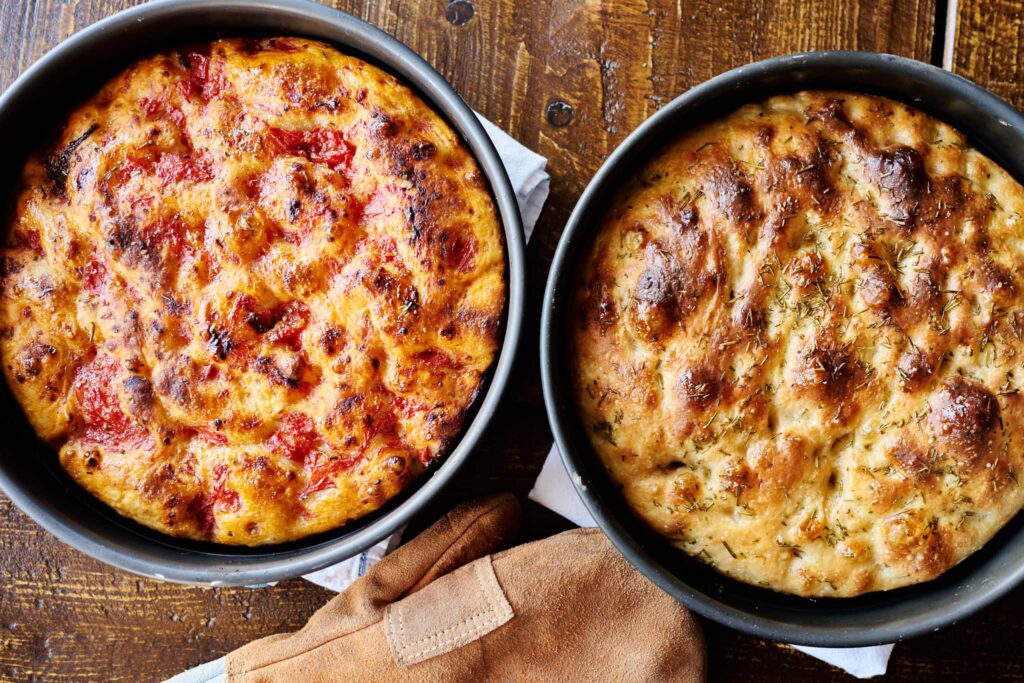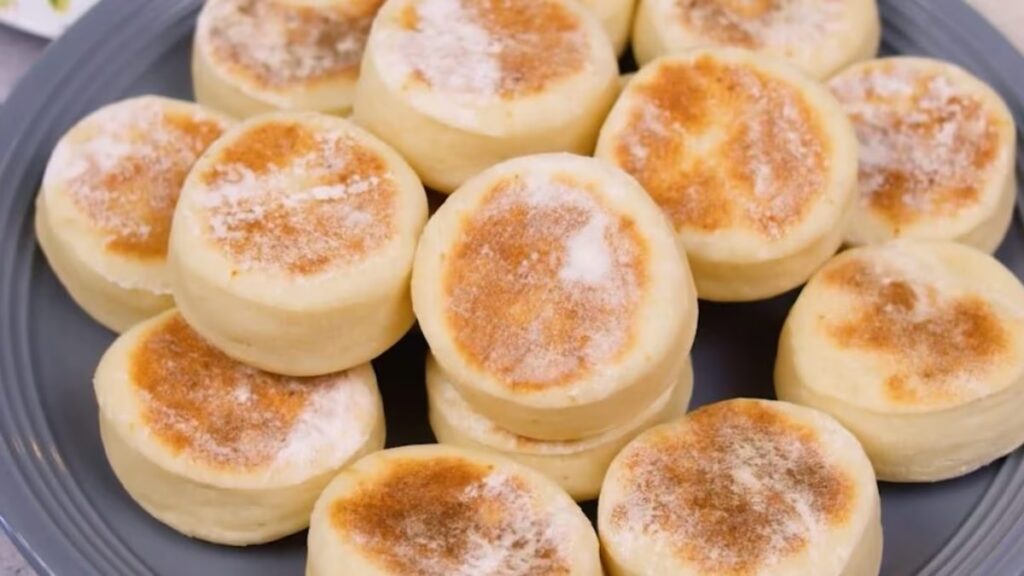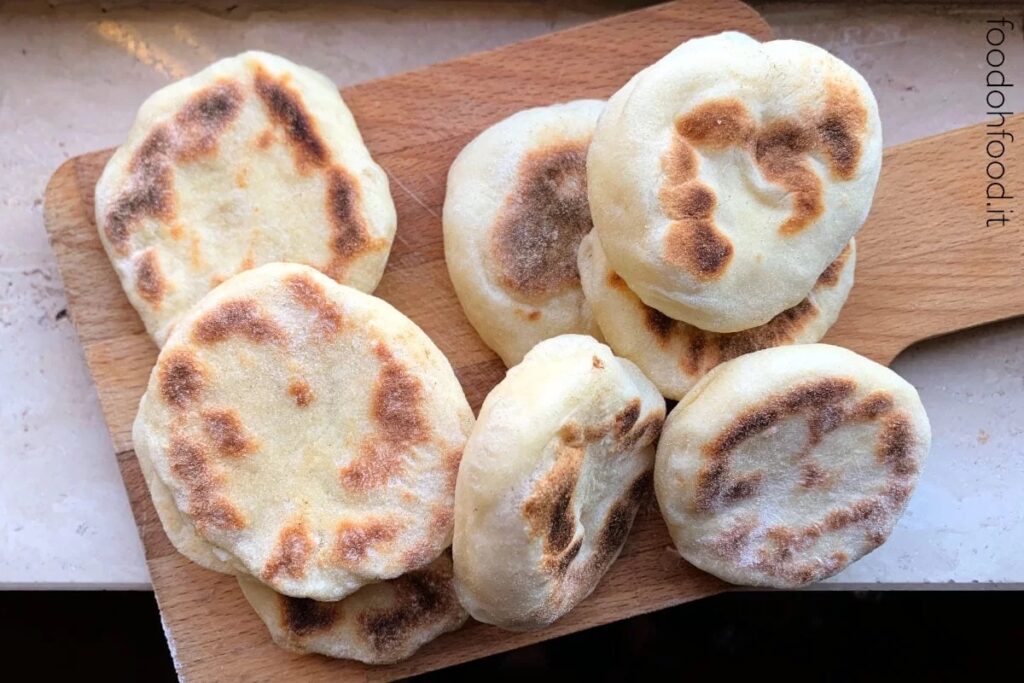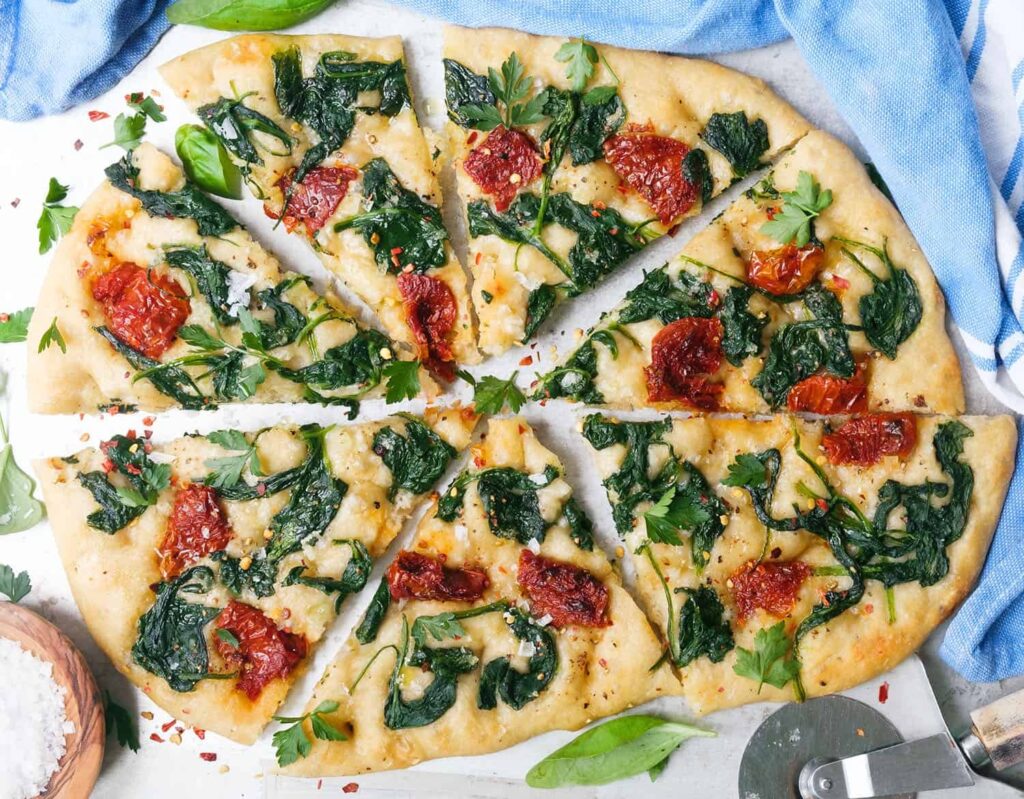 2000-Year-Old Fresco Of Focaccia Found In Ancient Pompeii