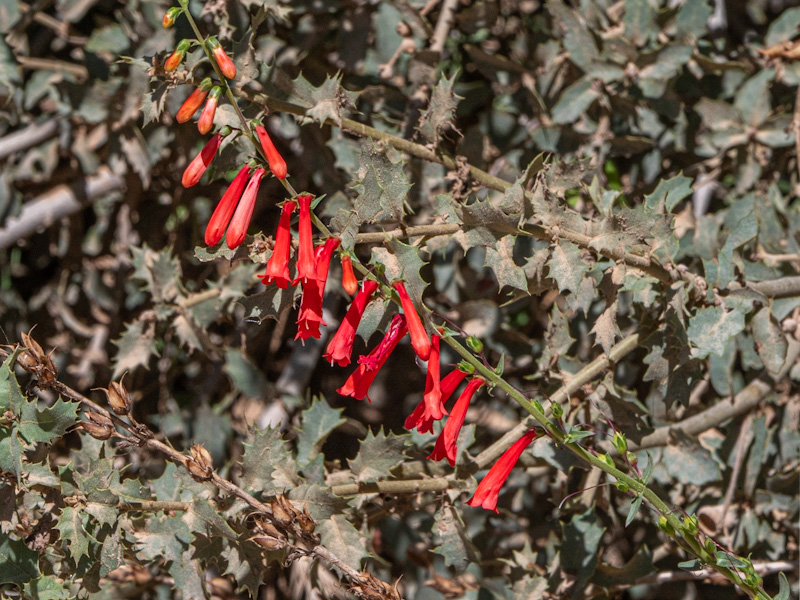 Common Names: Firecracker Penstemon, Eaton's Penstemon
Synonyms: Penstemon eatonii
Subspecies: eatonii, exsertus, undosus
Family: Plantaginaceae (Plantain)
Habit: perennial forb, herb
Size: up to 3 feet
Flowers: red, about 1 inch
Bloom: Feb, Apr, May, Jun, Jul, Aug, Sept
Leaves: Opposite
Fruit: capsule
Description:
A favorite of many gardeners is firecracker penstemon (Penstemon eatonii), so named for its bright red flowers that gently dangle along one side of its purple stems. The leaves are lance-shaped to oval, untoothed, and up to 9 centimeters in length. It is especially attractive to hummingbirds. This penstemon is widely adapted to elevations from 3,000 feet up to 10,000 feet.
Distribution: AZ, CA, CO, NM, NV, UT
Seen: NV (Red Rock)
Habitat: dry sandy, gravel soil, 3000-10000 feet