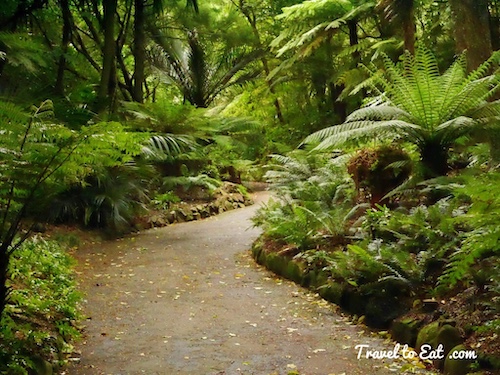 One of our favorite areas of the Wellington Botanic Gardens is the Fern garden. I love ferns, their greenery, beauty and general loveliness rivals any flower garden and I have never seen a whole garden devoted to ferns. Ferns and lycophytes abound in New Zealand's rainforests. In the humid interior they carpet forest floors, and climb and perch on tree trunks and branches. Tall, graceful tree ferns line the sides of streams and dominate in damp gullies. Outside the forest, ferns are also conspicuous. Many roadside banks and damp hillsides are covered in a luxurious growth of kiokio (Blechnum novae-zelandiae). Bracken (Pteridium esculentum) and ring fern (Paesia scaberula) form extensive stands in open country, and on the coast hardy ferns like shore spleenwort (Asplenium obtusatum) grow on exposed cliff faces. Ferns and lycophytes are green plants that lack flowers. They reproduce by microscopic spores, rather than by seeds as in flowering plants or conifers. What distinguishes them from the other spore-producing land plants such as mosses or liverworts is that their life cycle involves two separate, independent phases: a leafy plant phase that produces spores; and an inconspicuous, short-lived plant that bears sex organs. It is the leafy, spore-producing plant most people think of as a typical fern or lycophyte.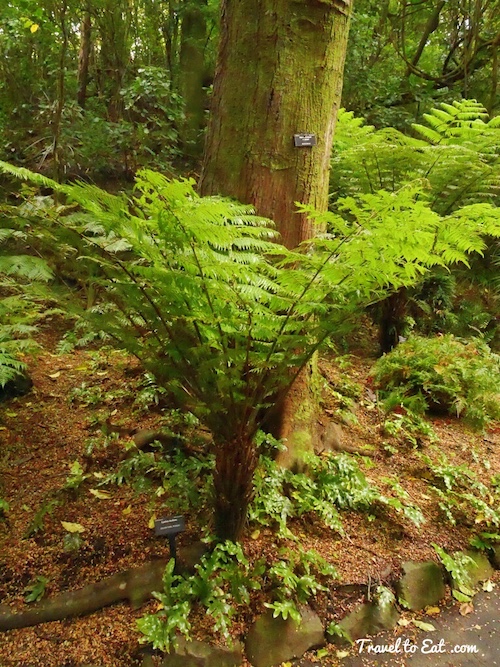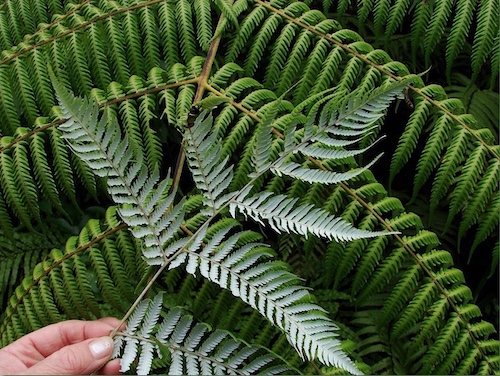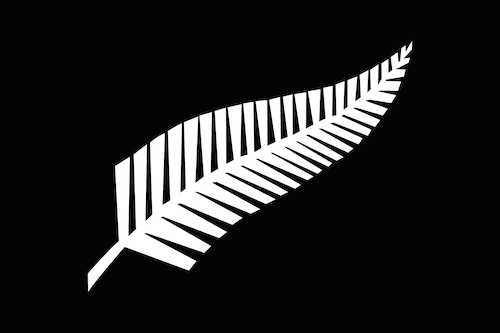 Probably the most famous New Zealand Fern is the silver fern, so-called because the underside of the fern is sliver. The earliest uses of images of the silver fern were adopted by the New Zealand Army during the Second Boer War. Since then, the silver fern has been used by the New Zealand Expeditionary Forces during both World Wars and all Commonwealth war graves of fallen New Zealand soldiers have the silver fern engraved on their tombstones. During the 1956 Suez Crisis, Egyptians took exception to New Zealand and Canadian peacekeepers having the Union Flag on their uniforms. Canadian troops wore the Maple Leaf whereas the New Zealand contingent wore a silver fern symbol. New Zealand peacekeepers have since used both the silver fern and kiwi symbols for different deployments to differentiate from their Australian and British counterparts. The national Rugby team, the All Blacks, uses the silver fern as its flag.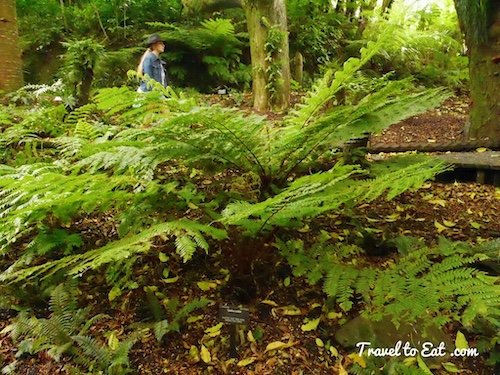 Cyathea smithii, commonly known as the soft tree fern or kātote, is a species of tree fern from New Zealand. Katote is an understory tree fern that grows up to 8 m tall but tends not reaching into the canopy as do other iconic members of this genus. It grows slowly and is not a strong competitor except at higher altitudes. Like all Cyathea tree ferns, it has rough scales along its rachis and trunk.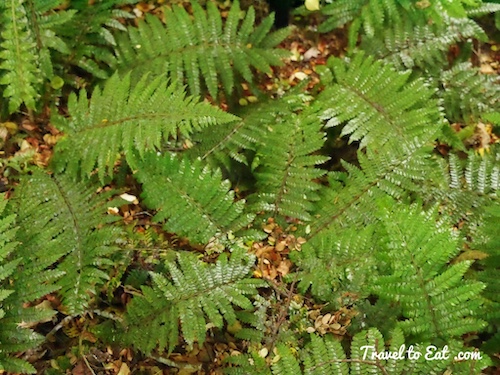 The native Maori names for this imposing king of the New Zealand tree ferns include mamaku, katata, korau, or pitau. Cyathea medullaris is commonly known as the black tree fern and king fern. Cyathea medullaris grows on the North and South Islands, Stewart Island, Three Kings Island and the Chatham Islands of New Zealand. The species also grows on several pacific islands including Pitcairn, Marquesas, Samoa, Tahiti and most notably Fiji. The fern can be found growing from sea level to 600m (2000ft), in lowland forest throughout the North Island. In the South Island its distribution is more localized. It is fairly common in wetter coastal areas down the west coast and can be found as far south as the fiordlands. It is less common on the east coast occurring down to Kaikoura, with isolated examples found on the banks peninsula and eastern Otago.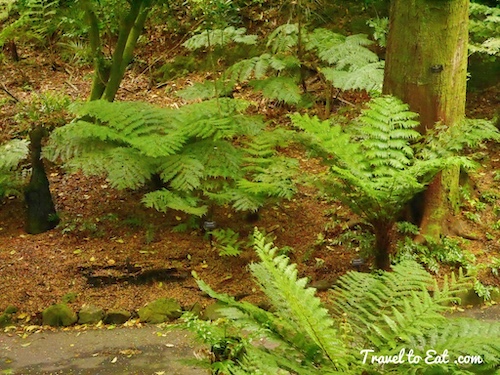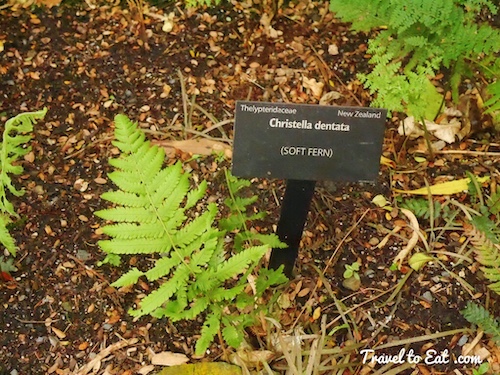 Christella dentata is a small fern with widespread distribution in Australia and islands in the south Pacific Ocean. There are many local common names. In New South Wales it grows north from the southern Illawarra region and is known as Binung. Found on the margins of rainforest, by streams or in more open forests with adequate moisture. It was the first species of fern to become naturalised on the Hawaiian Islands, recorded intiially in Oahu in 1887 and now found on all major islands there. There it interbreeds with the local species C. cyatheoides, with the resultant hybrid offspring sterile.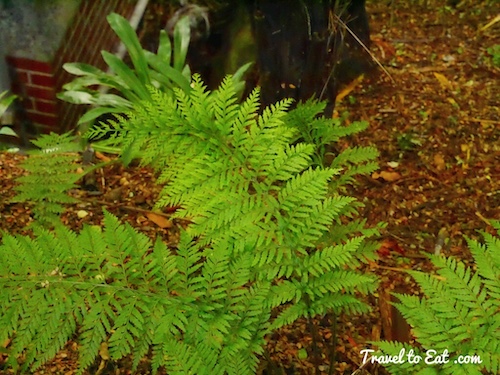 The bulbiferum appellation of its scientific name, refers to the fern's production of plantlets on the tips of its fronds. These drop off and grow into new plants, which explains the common name of Mother Fern. Another common name for this fern is Spleenwort. Whereas wort is Old English for "plant," spleen refers to the fern's ancient role as a medicinal plant. In the wilds of its Australian and New Zealand homelands, this deer-resistant plant grows as an epiphyte on trees and fern trunks as well as a rooted plant along shady rock croppings and waterways. Epiphytes don't harm their host plants, because they only rely on tree trunks and other structures for support. When epiphytic instead of rooted in the soil, ferns consume nutrients and moisture drifting in the air. Tarra Bulga National Park in Victoria, Australia, is home to many Mother Ferns.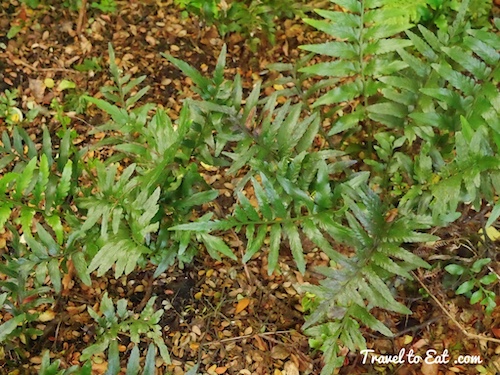 From the Greek a- 'without' and splene 'spleen', a northern hemisphere species, the black spleenwort (Asplenium adiantum-nigrum), was once believed to be a cure for diseases of the spleen. Named after David Lyall (1817-1895), 19th century Scottish naturalist and surgeon with the Royal Navy, who explored Antarctica, New Zealand, the Arctic and North America and was a lifelong friend of Sir Joseph Hooker.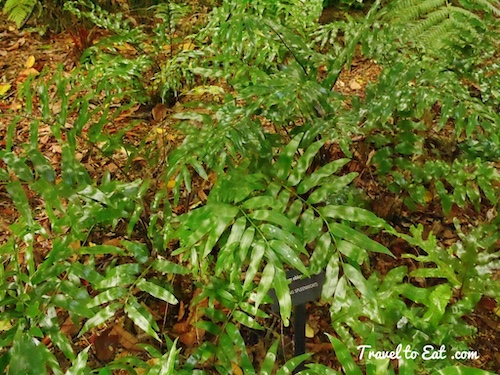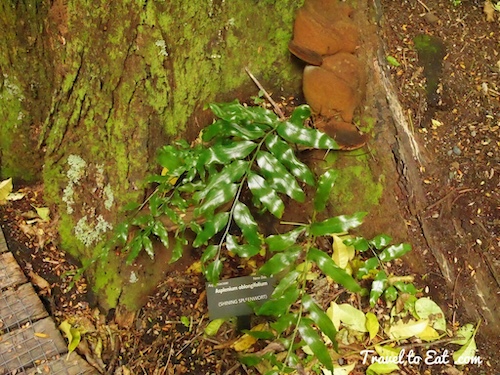 Asplenium oblongifolium is a native species of fern from New Zealand. The plant's common name is shining spleenwort. A. oblongifolium is found on the North, South, Chatham and Kermadec Islands, and is found from the coast to the mountains. The species is common on coastal cliffs, in scrub and forest. Often epiphytic but more frequently terrestrial near the coast. A NZ native fern that once established can handle the dry climate. Its glossy fronds which grow up from 15cm to 1.5 meters in length make it a very versatile addition to the shade garden. The brown herringbone pattern on the underneath of mature fronds is distinctive. Easily grown fern that will cope in quite open, dry situations but for best results plant in a shady position in a moist, well drained soil. The young, curled shoots were eaten by early Maori.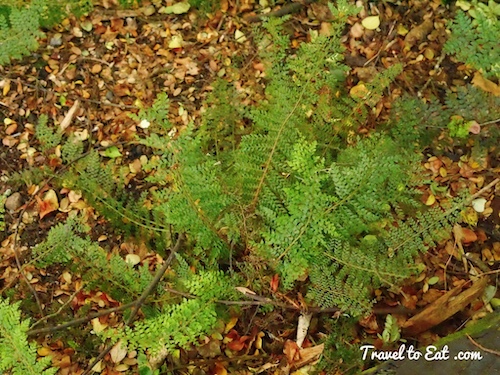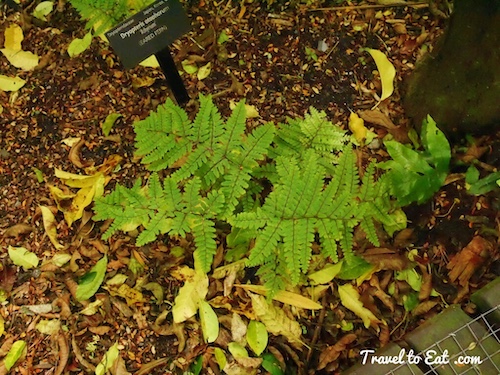 Twelve species of Polystichum ferns are found in temperate Australasia. Six of these are endemic to New Zealand e.g. the common shield fern, or pikopiko four to Australia, and two are found only on Lord Howe Island. New Zealand separated from the Gondwanaland mainland around 85 million years ago and has been effectively separated from Australia, by the Tasman Sea, for about 55 million years. Because of the distances involved (2,000 km across the Tasman) it's long been assumed that many of the plant groups New Zealand shares with the Australian mainland – including the ferns – have evolved separately since the initial Gondwanaland split. However, in 2001 it was suggested that most New Zealand ferns had evolved more recently, meaning that they must have reached New Zealand by long-distance dispersal of their spores. In addition, 95 of the 105 fern species indigenous to New Zealand are also found in Australia, Norfolk Island, and/or Lord Howe Island (Australasia). It's highly unlikely that these ferns would be so similar if their last common ancestor lived 85 million years ago; a more likely hypothesis is that they originated more recently and dispersed across the Tasman Sea.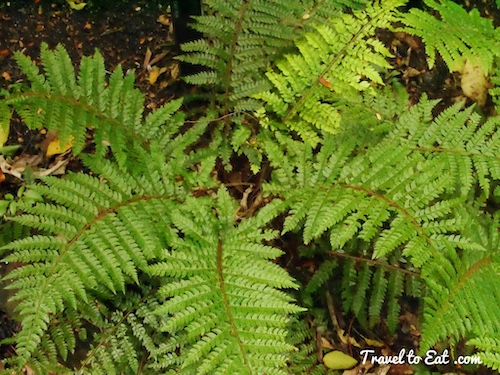 Polystichum polyblepharum, the Japanese Tassel Fern, is native to both Japan and South Korea, hence alternately known as Korean Tassel Fern. It was formerly called P. setosum and is occasionally still listed as such. It has also been called "Holly Fern" because it is evergreen like a holly. But this name is now most associated with ferns of the genus Cyrtomium which have evergreen leaves that actually do look like holly leaves. The array of common names has over time given way to by far the most apropos "Tassel Fern."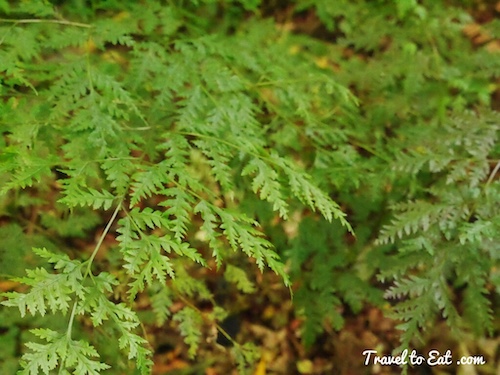 Pteris is a fern known to the ancient Greeks; from the Greek pteris. It is endemic to New Zealand: North, South and Chatham Islands. It is widespread in the North Island (except for the central volcanic plateau and adjacent main axial ranges), common in the northern part of the South Island reaching a western southern limit near Greymouth and in the east on Banks Peninsula where it may have been planted.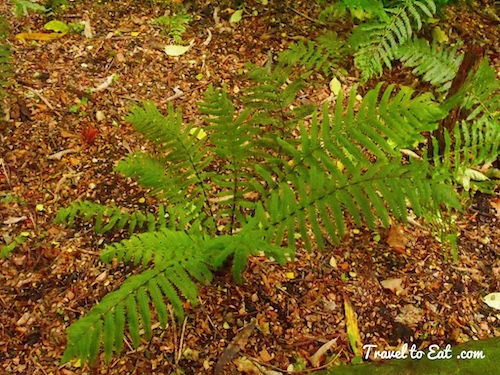 Pneumatopteris pennigera, commonly known as Lime fern, Gully fern, Feather fern and piupiu, is a small fern found in south eastern Australia and New Zealand. It grows along streams, and is also seen in areas of open forest.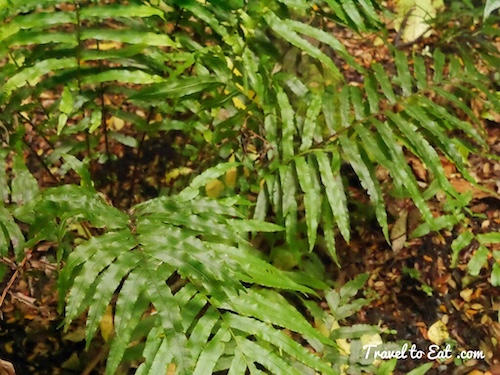 Blechnum minus is a common fern found throughout New Zealand. Frequently seen on roadside banks and in forest gullies as well as in scrub and swamp. The new growth has red tones.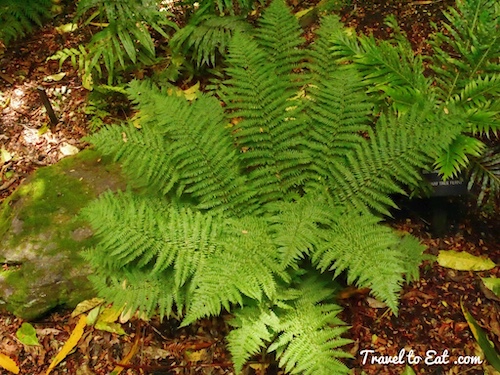 The common names for Blechnum gibbum are the 'Dwarf tree fern' or 'Silver Lady'. The name 'Silver Lady' comes from a cultivar that is widely distributed across North America, but 'Silver Lady' is now widely misused as a common name to describe the species. The name gibbun has arisen because mature plants develop a small stout trunk. The species can be found growing across the Pacific islands including Fiji, Hawaii and New Caledonia.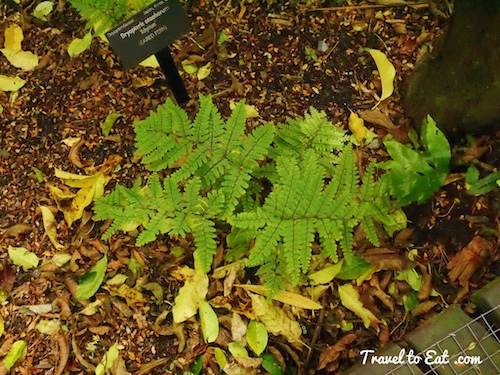 Athyrium otophorum, the auriculate or eared lady fern, is a favorite for introducing subtle color to the garden's palette. New growth is a soft lime green accented with raspberry stripes on the structure from the stem to the midribs. These lovely pastel highlights are maintained throughout the season and the fern may yet surprise growers by remaining evergreen in mild winters.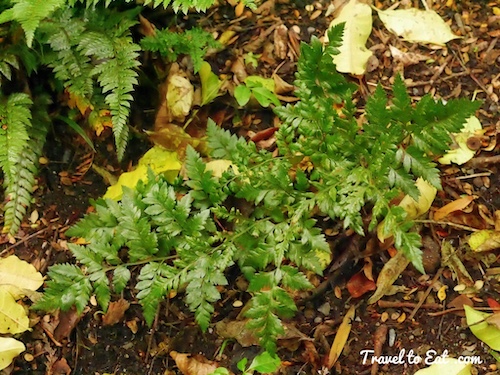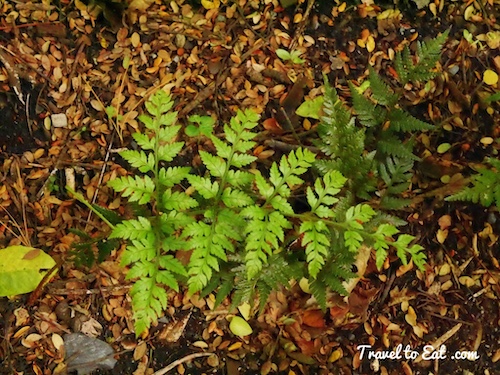 Although most recognized as the standard greenery in flower arrangements, Leatherleaf Fern is an interesting addition to any interior plant collection. Rumohra adiantiformis, also known as Leather leaf fern, is an evergreen fern. Rumohra adiantiformis has triangular-shaped dark glossy green leaflets, which arise from a central clump. Rumohra is used as a ground cover, there it forms mats of lacy foliage. Leather leaf fern is particularly known for its use in bouquets due to its strong leathery leaf structure. The bold, heavy leathery fronds are of unsurpassed keeping quality when cut and are therefore much prized for use in floral arrangements.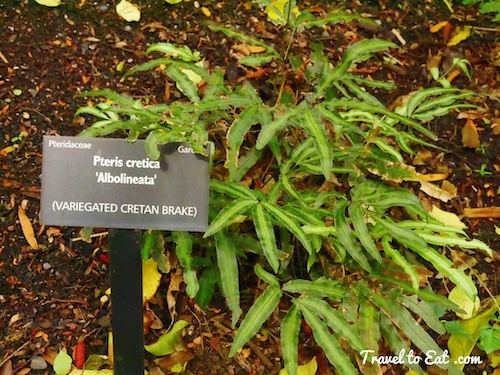 Pteris cretica is cultivated widely by plant nurseries. It is used in gardens in the ground and as a potted plant, and as a houseplant. The variety with variegated foliage, Pteris cretica var. albolineata, is also widely used, brightening shade gardens.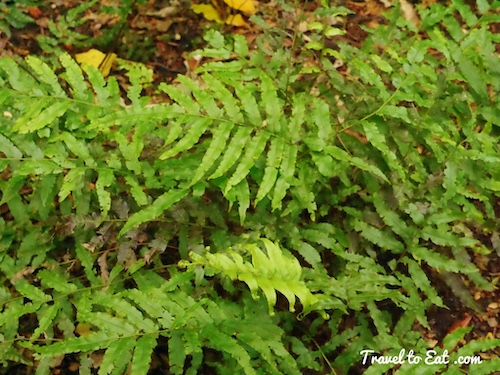 Blechnum montanum is a hardy fern that grows in cold wet alpine conditions. It forms clumps (0.3m high) by a creeping rhizome. It grows from Mt Pirongia, the volcanic plateau and Mt Egmont/Taranaki south in the North Island and through the South, Chatham, Antipodes, Auckland and Campbell Islands. It habitat is the forest timberline, in sub alpine scrub, rocky and grass areas. The new fronds have a pink/red/orange color. The spores are spread by wind.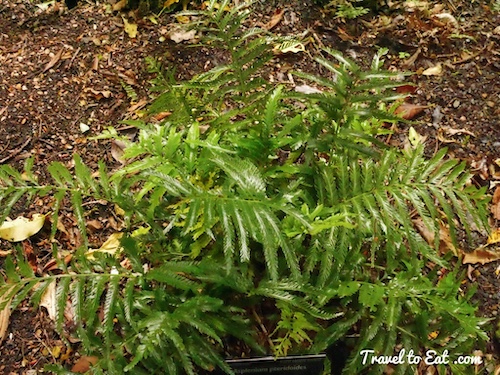 Asplenium surrogatun is a species of terrestrial fern in the Aspleniaceae family. It is endemic to Australia's subtropical Lord Howe Island in the Tasman Sea. It is restricted to the cool, moist understorey of the forest on the island's southern mountains. As John Game notes "Your image of Asplenium pteridoides is in my view actually Aplenium surrogatum. Both are endemic to Lord Howe Island and are often confused but are actaully quite distinct. The situation is explained well by Peter Greene in Flora of Australia Vol. 49 where he deals with Lord Howe Island Asplenium species. He has drawings of each species.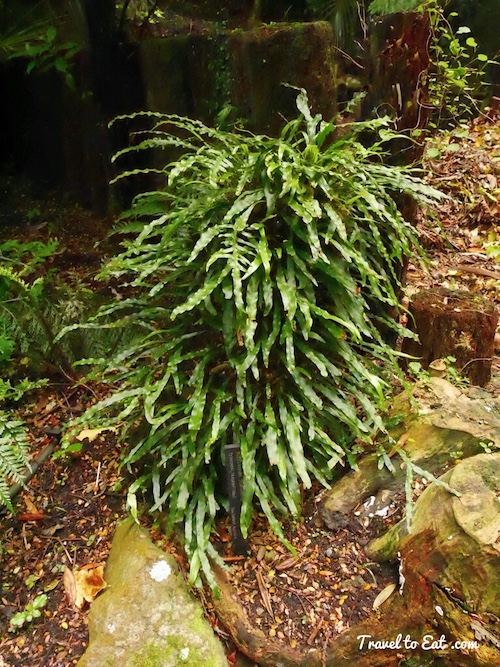 Microsorum scandens is a climbing fern abundant in forests throughout NZ. It was previously known as Phymatosorus scandens. It is very slow growing. The initial fronds are small and irregular in shape, often a single blade. The mature fronds tend to become more regular long and drooping. Spreads by rhizomes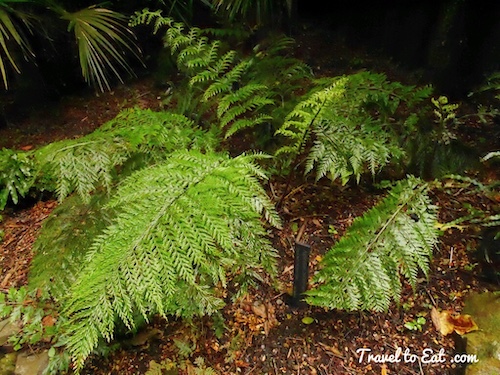 Asplenium bulbiferum, known as mother spleenwort, is a fern species native to New Zealand only. It is also called hen and chicken fern and, in the Māori language, pikopiko, mouku or mauku. Its fronds are eaten as a vegetable. It is often confused with A. gracillimum which is a fern species native to both New Zealand and Australia. Hen and chicken ferns grow small bulbils on top of their fronds. Once grown to about 5 cm (2 in), these offspring fall off and, provided the soil they land in is kept moist, develop a root system and grow into new ferns.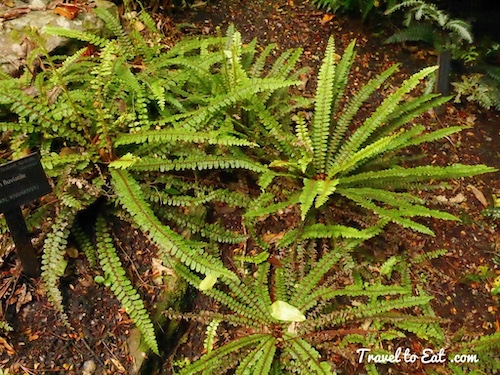 Blechnum fluviatile is a really unusual evergreen fern from New Zealand that has very distinctive pinnae. The sterile green fronds, up to 50cm long, are practically horizontal with the brown sporing fronds being erect in the centre of the crown. The scales on the rachis are dark brown and very distinguishing.It will form a small, very slender trunk over time. Like many of the New Zealand natives, it prefers a damp sheltered site and will form a very attractive clump (spreading rhizomes) over time.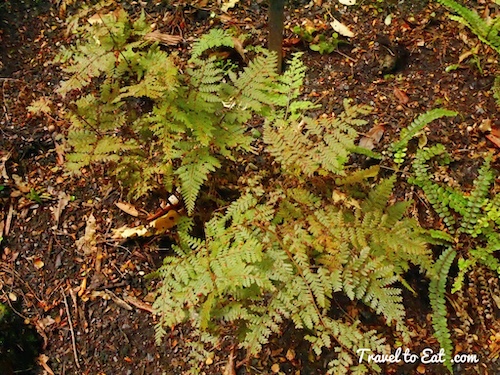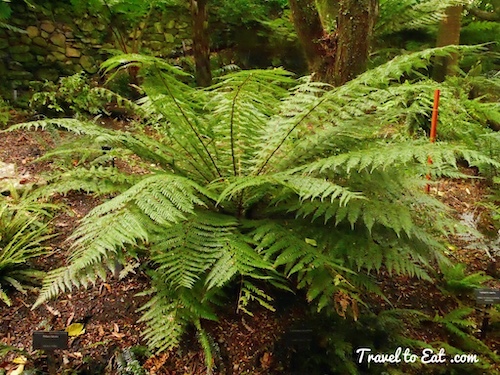 Lastreopsis, like Lastrea, a fern known to the ancient Greeks; from the greek Lastrea and opsis. Velvet Fern (Lastreopsis velutina ) is a beautiful New Zealand fern with soft lacy fronds to 50cm tall and covered with silky brown hairs. Easily grown in a moist shady position. It has a particularly soft foliage with velvet rust coloured hair. Endemic to New Zealand, it grows in deep shade throughout the country.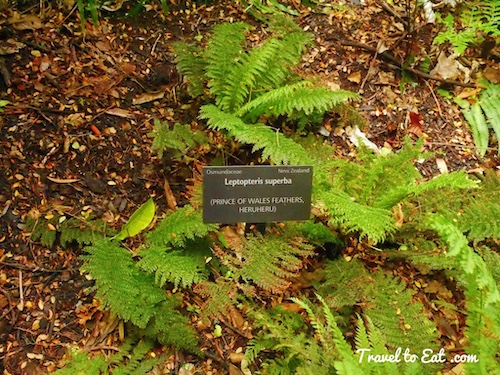 Leptopteris superba, commonly called Prince of Wales feathers or common crape fern, is a fern in the genus Leptopteris. It can be found in both New Zealand and Australia. It is characterized by having large fronds (around a meter in length) with large sporangia on their undersides.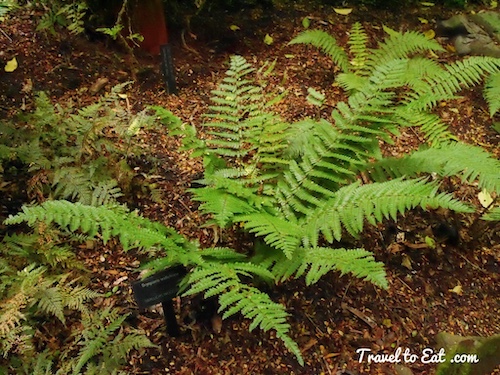 This imposing goliath is a breath-taking vision with its uncoiling octopus-like fiddleheads. The willow-green young fronds are iridescent against the thickly shagged ruddy black stipe and rachis. The prominent veining on the pinnules lends an intricately carved appearance to the mature emerald fronds. This fern resembles Dryopteris affinis in many respects and is considered to be one of its ancestral parents, but it is slow to come up in the spring and shy with offsets.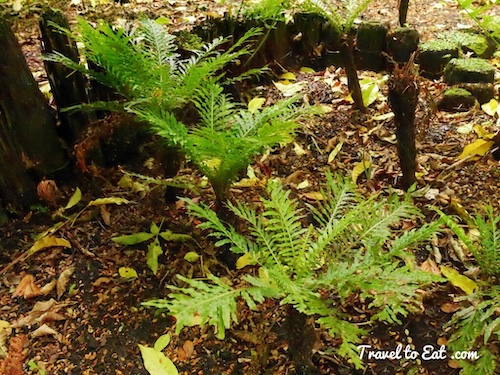 The common names for Blechnum gibbum are the 'Dwarf tree fern' or 'Silver Lady'. The name 'Silver Lady' comes from a cultivar that is widely distributed across North America, but 'Silver Lady' is now widely misused as a common name to describe the species. The name gibbun has arisen because mature plants develop a small stout trunk. The species can be found growing across the pacific islands including Fiji, Hawaii, New Zealand and New Caledonia.
References:
New Zealand Ferns: http://www.teara.govt.nz/en/ferns-and-lycophytes/page-1
Silver Fern: http://www.forestferns.co.uk/tree-ferns/cyathea/cyathea-dealbata
Christella dentata: http://mundani-garden.blogspot.com/2011/12/christella-dentata-born-to-survive.html
Asplenium lyalllii: http://www.nzpcn.org.nz/flora_details.aspx?ID=1524
Polystichum ferns: http://sci.waikato.ac.nz/evolution/NZevidence.shtml
Cyathea medullaris: http://www.forestferns.co.uk/tree-ferns/cyathea/cyathea-medullaris
Pteris: http://www.nzpcn.org.nz/flora_details.aspx?ID=1205
Pneumapteris pennigera: http://www.nznativeplants.co.nz/shop/Native+Plants+by+Botanical+Name+A-Z/Pneumatopteris+pennigera.html
Blechnum gibbum: http://www.forestferns.co.uk/tree-ferns/blechnum/blechnum-gibbum
Asplenium obligafolium: http://www.plantman.co.nz/afawcs0158272/CATID=0/SUBID=85/ID=445/SID=750666993/productdetails.html
Rumorha adiantiformis: http://www.patagoniaplants.com/products/ferns/rumohra-adiantiformis/detailed-product-flyer.html
Tassel Fern: http://www.paghat.com/tasselfern.html
Blechnum fluviatile: http://www.kellsgardens.ie/nursery/blechnum-fluviatile
Blechnum gibbum: http://www.forestferns.co.uk/tree-ferns/blechnum/blechnum-gibbum