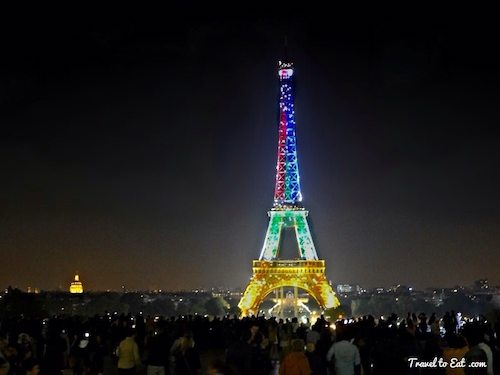 It was Mackenzie's birthday, our niece, and we took her to see the Eiffel Tower. We fibbed and said they lit it up just for her birthday. The tower was lit with the colors of the South African flag.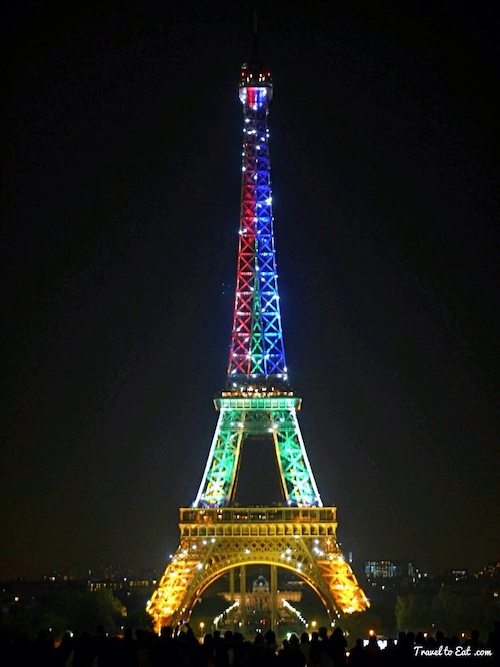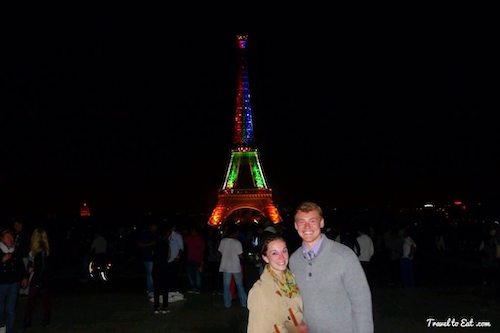 While we were standing there, a couple asked me to take their picture and he proposed on the spot, she said yes. We didn't get their names but congratulations anyway.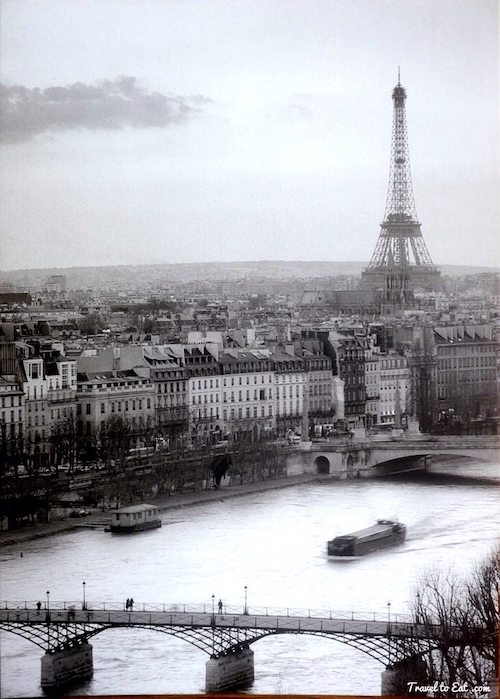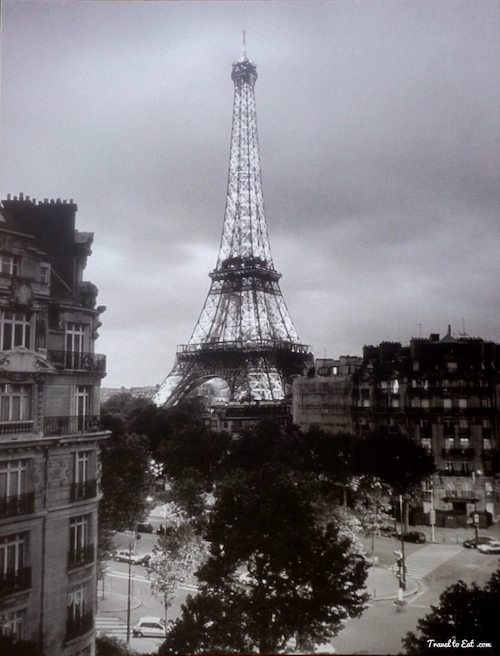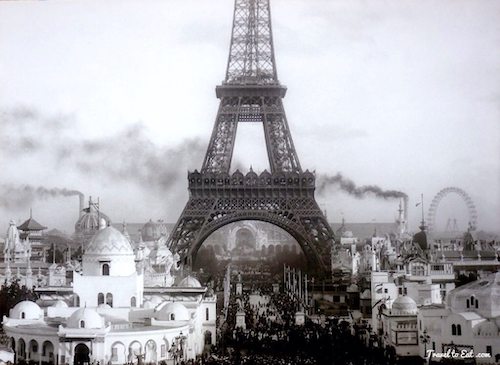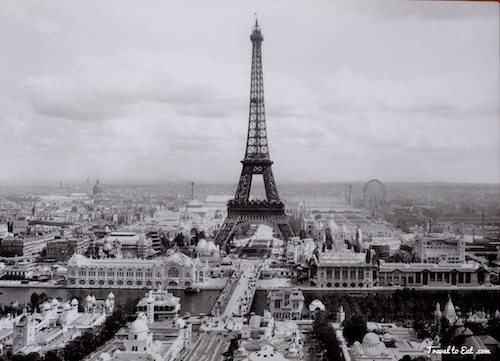 Here are some old pictures of the Eiffel Tower to finish this post.