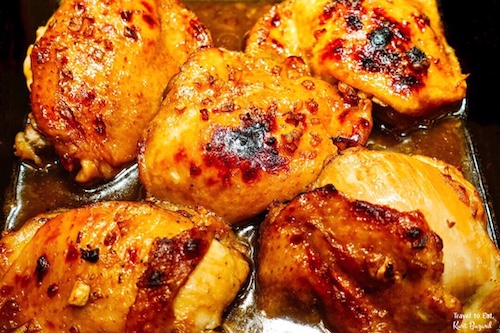 As always, Lisa and I are constantly looking for easy recipes for dinner. Obviously, chicken is a prime candidate due to its lower calories. Finding a special chicken recipe is not easy however, thousands of recipes tout ease of preparation with astonishing taste. Nonetheless, she has finally found a recipe that is both easy to make and creates the most tender and juicy chicken we have ever eaten. We make it at least once a week and we love the results.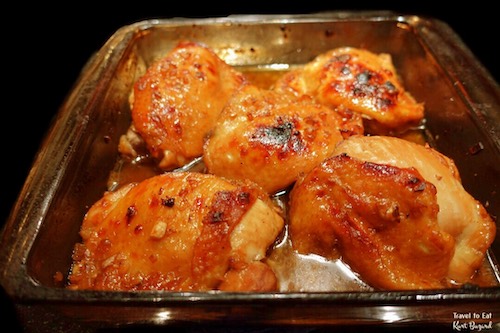 Details
Cooking Time: 50 minutes
Recipe Makes: 3 portions
Calories: 328
Ingredients
6 chicken thighs, bone in with skin
1/4 cup soy sauce
1 tbsp light brown sugar
1/4 cup red wine vinegar
2 tbsp olive oil
2-3 shallots, finely chopped
2-3 scallions, finely chopped
2-4 cloves of garlic, minced
Handful of fresh parsley (optional for garnish)
Salt and Pepper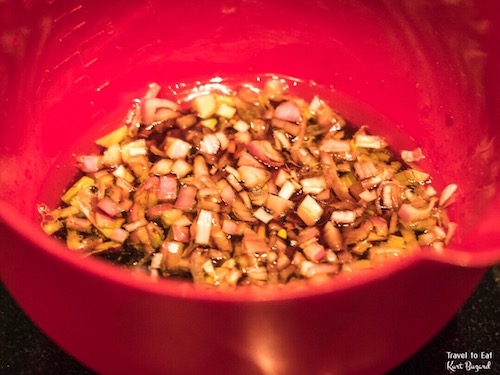 Directions
Preheat oven to 425.
In a 8×8 or 8×9 glass baking dish, place the chicken thighs skin side up. Make sure the are not too close together. Season to taste, we only use salt.
Mix the soy sauce, red wine vinegar and olive oil together and whisk to make a vinaigrette. Add the minced garlic and shallots and pour over the chicken.
Place chicken pieces skin side up and roast for 30 minutes until it begins to brown. Remove and baste with marinade. Flip pieces and bake a remaining 10 minutes or until chicken is cooked.
Lisa usually flips again and puts them under the broiler for 10 minutes to get nice brown skin.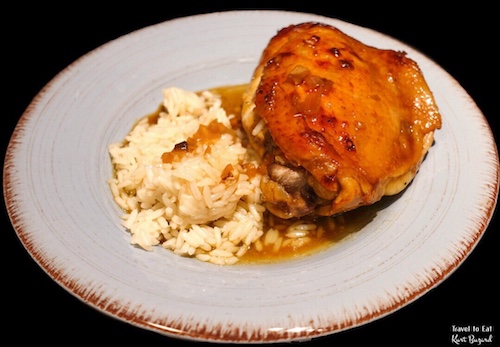 I hope you will try this simple recipe, it really is the most tender roast chicken I have ever eaten. As always I hope you enjoyed the post, please leave a comment.
References:
My Fridge Food; https://myfridgefood.com/recipes/entree-chicken/easy-roast-chicken/
Sent from my iPad