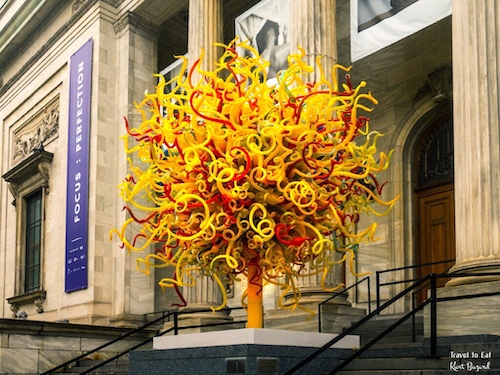 Decorative Arts are often the unsung heroes of everyday life. The decorative arts are arts or crafts concerned with the design and manufacture of beautiful objects that are also functional. It includes interior design, but not usually architecture. The decorative arts are often categorized in opposition to the "fine arts", namely, painting, drawing, photography, and large-scale sculpture, which generally have no function other than to be seen. The distinction between works of decorative art and fine art has been blurred by pop art artists such as Andy Warhol who elevated common objects to fine art status.

Dale Chihuly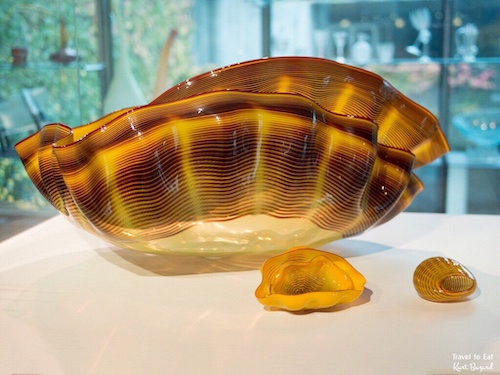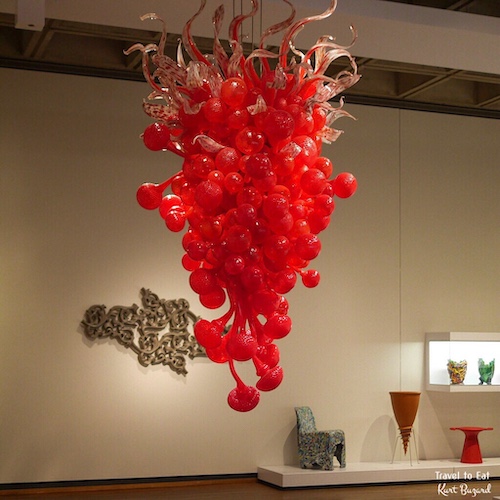 Dale Chihuly (born September 20, 1941), is an American glass sculptor and artist. His works are considered unique to the field of blown glass, "moving it into the realm of large-scale sculpture". The technical difficulties of working with glass forms are considerable, yet Chihuly uses it as the primary medium for installations and environmental artwork. He is also celebrated for large architectural installations. In 1986, he was honored with a solo exhibition, Dale Chihuly objets de verre, at the Musée des Arts Décoratifs, Palais du Louvre, in Paris. In 1995, he began Chihuly Over Venice, for which he created sculptures at glass factories in Finland, Ireland, and Mexico, then installed them over the canals and piazzas of Venice. Chihuly is the artist who created "Fiori di Como," the glass sculpture that hangs from the ceiling in Bellagio's lobby in Las Vegas. The sculpture consists of 2,000 hand-blown glass blossoms that weigh about 40,000 pounds. They are supported by a 10,000-pound steel armature. Every morning between 2 and 5 a.m., a team of eight to 10 engineers cleans and maintains the sculpture.
Ivan Mareš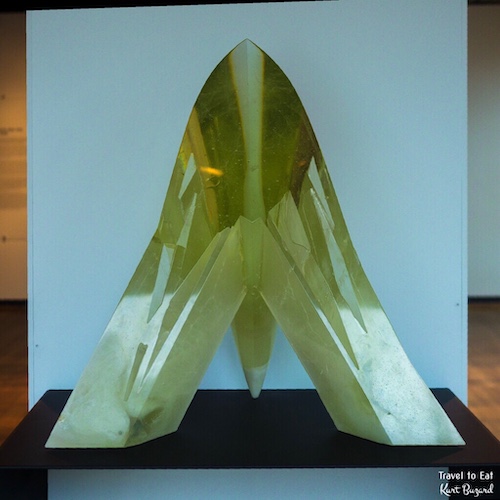 In the world of individuals working with glass Ivan Mareš has become increasingly well known although he completes an astonishingly low number of pieces. His limited output is the result of long gestation periods of thought and nature study. Another factor constrains his production: if he believes a sculpture is not exactly right he makes it again and again until it's perfectly crafted. This attitude stems from a passionate ideal. Ivan Mareš' produces objects of beautiful mystery. For the artist they are organisms capable of self-sustaining life. For the viewer, they provoke wonder and remind us of all that is truly incomprehensible in nature.
Stained Glass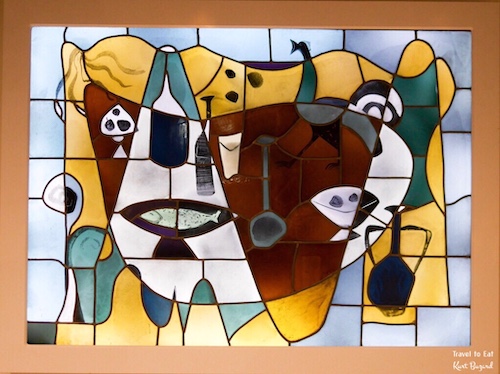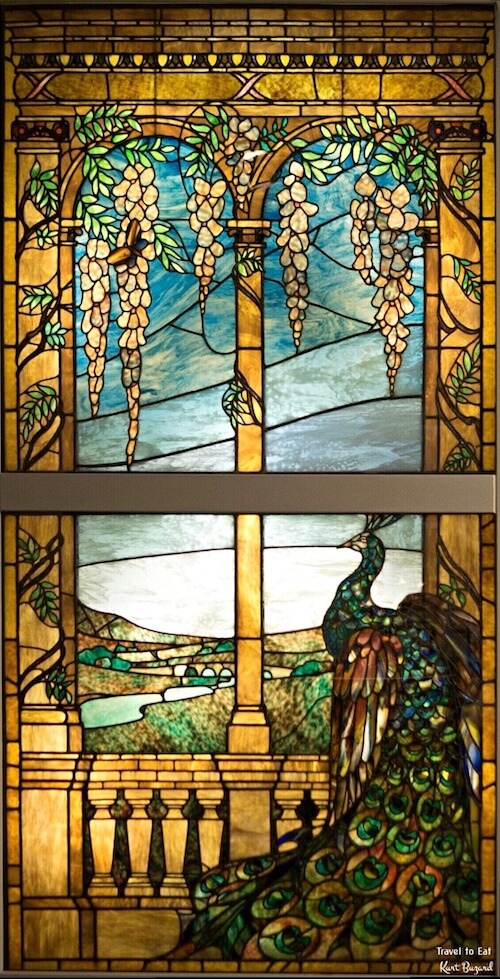 Marius Plamondon (1914–1976) was a Canadian sculptor and stained glass artist who made a significant contribution to the revival of the art of stained glass in Quebec during his lifetime. His most famous work is the set of ten stained glass windows he made for Saint Joseph's Oratory, Montreal.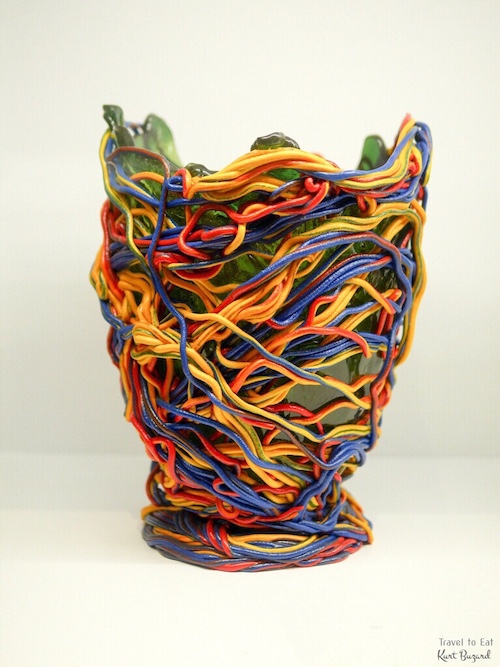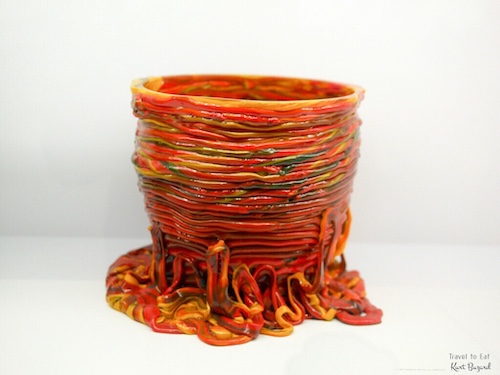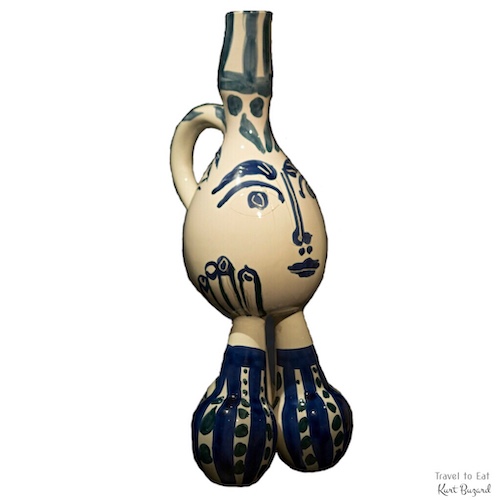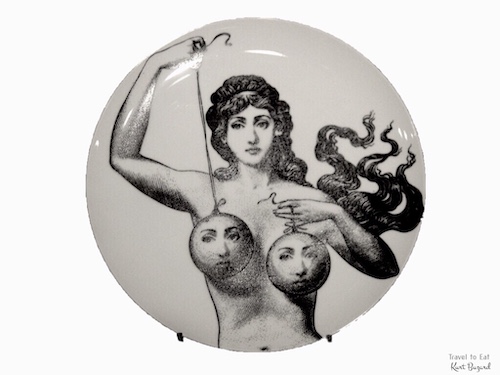 Gaetano Pesce (born 1939) is an Italian architect and a leading figure in contemporary industrial design. Mr. Pesce was born in La Spezia in 1939, and he grew up in Padua and Florence. During his 50-year career, Mr. Pesce has worked as an architect, urban planner, and industrial designer. I really love the playful Vase by Pablo Picasso so I included it. Piero Fornasetti (1913-1988) was an Italian painter, sculptor, interior decorator and engraver. He created more than 11,000 items, many featuring the face of a woman, operatic soprano Lina Cavalieri, as a motif. Fornasetti found her face in a 19th-century magazine.
Richard Notkin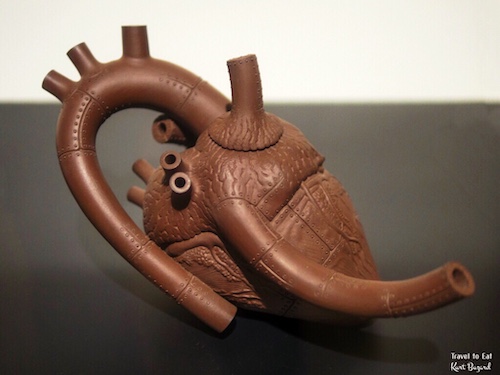 Richard Notkin lives and works in Helena, Montana and is especially known for his reinterpretations of traditional Yixing pottery. The pieces in the "Heart Teapot" series explore the origins of conflict in human culture — both the collective conflicts between various nations, ethnic groups, religions, etc., and those inherent in relationships between individuals. The seeds of all conflict are to be found in each human heart. Such pieces as "Heart Teapot: Hiroshima", "Heart Teapot: Beirut", and "Heart Teapot: Salvador" were created to commemorate specific instances of the human species' dark side, but the message of each piece is intended to outlive its respective moment in history. The spirit and power of art are exemplified by a work of art's ability to transcend time and cultural boundaries.
Seating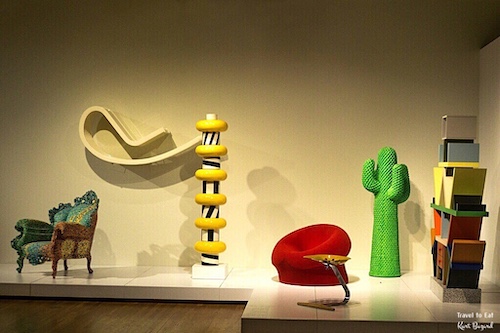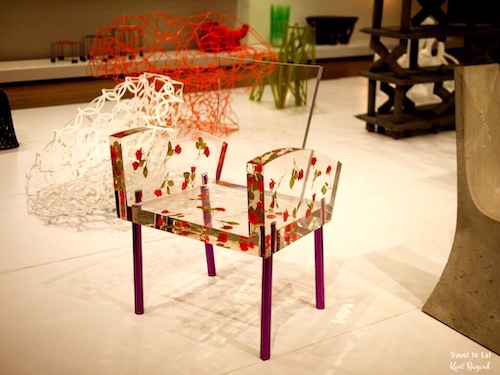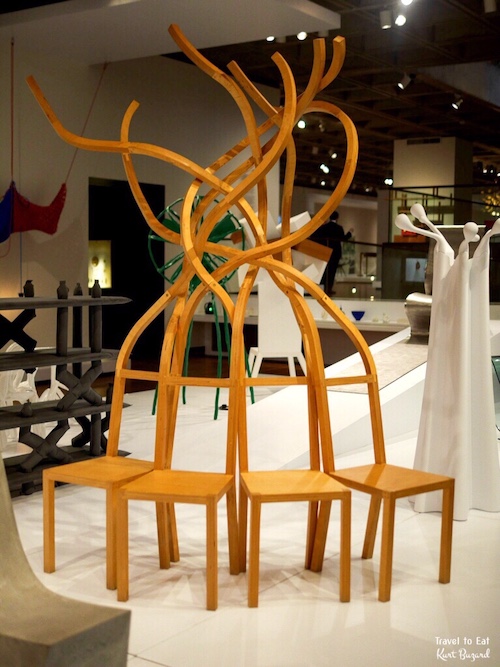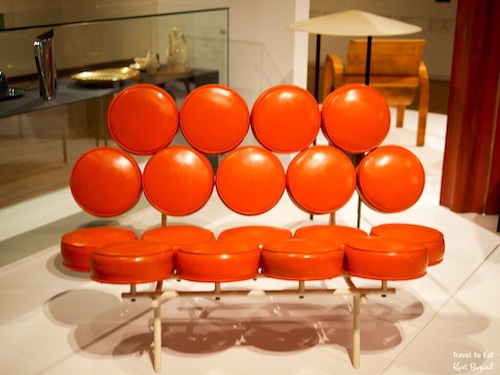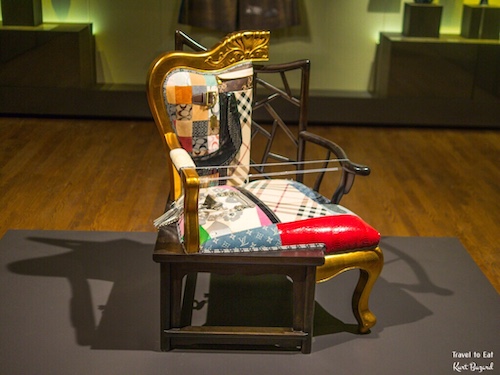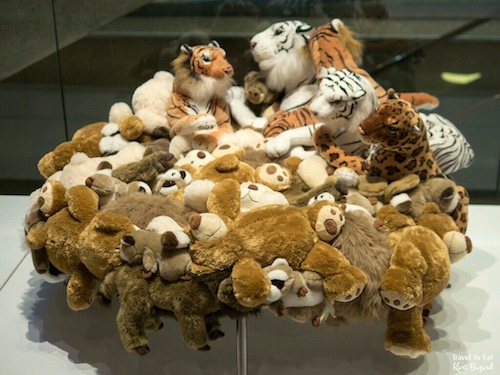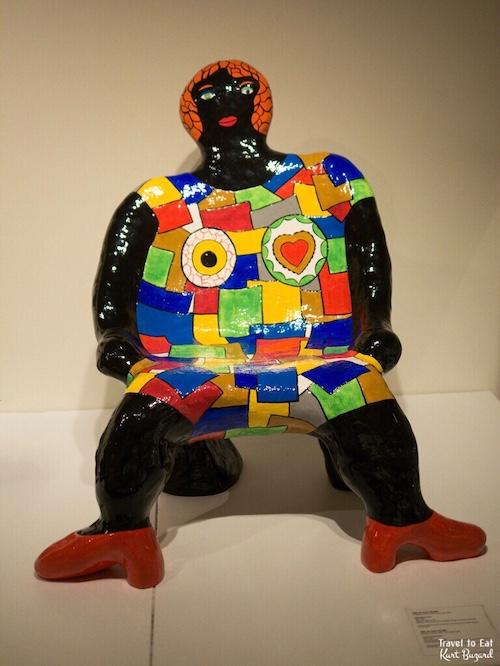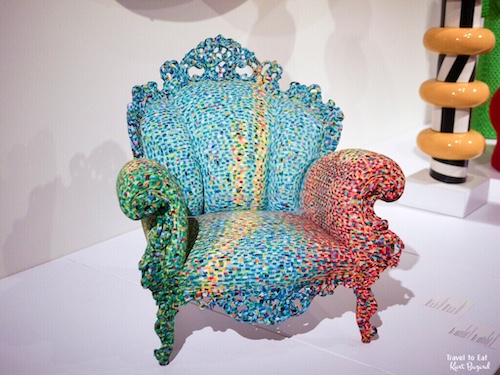 The "Proust" chair is the most famous design by Italian designer Alessandro Mendini, a highly influential champion of design in the eighties. As designer, journalist, and teacher, he has traced the cultural and substantive issues in the field of design, often working closely with related disciplines such as art, architecture, philosophy, and literature. Two of his basic ideas are essential for an understanding of his work: on the one hand, design today must be aware of its position within a nexus of existing ideas and images; on the other, according to Mendini, it can only be expressed externally and on the surface of things, if it is to convey its messages to a trivial, fast-moving world.
Bookcases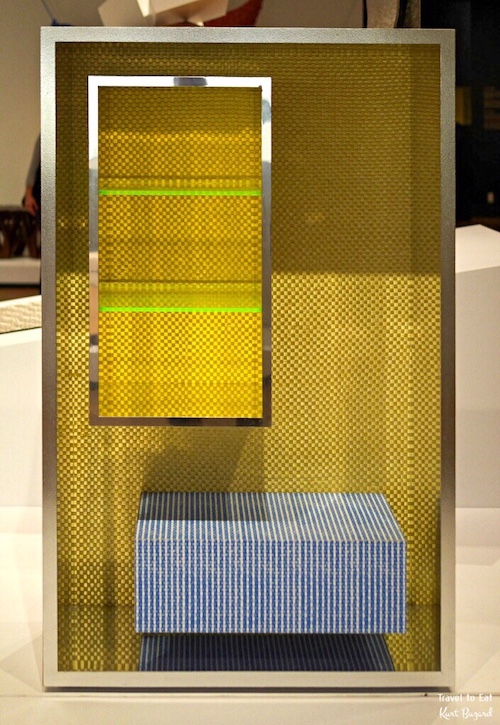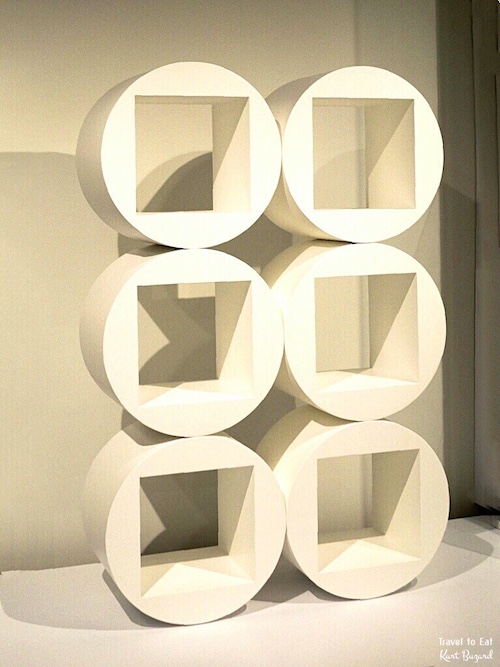 The Luna Bookshelf with drawer is done in metallic laminated wood, fluorescent methacrylate and interlaced plastic. Andrea Anastasio was born in Rome in 1961. In 1991 he moved to India and since 2002 he regularly commutes between India and Italy. Between 1989 and 2002 he has designed for Artemide, Memphis-Milano, Design Gallery-Milano, Sawaya & Moroni, Danese. In 2002 he branched away from working as a professional designer to concentrate on his art practice. Born and reared in Chicago, Loyd Schwan studied fine arts at the Chicago Art Institute. With Ms. Godley he began his career as a designer in 1984 with their GodleySchwan Design. The company, which moved to New York the next year, initially produced art furniture pieces hand-made by the couple. Lloyd Schwan called his laminates paintings, said Walter Chatham, an architect with whom Mr. Schwan worked. He didn't make the distinction between cabinetry and design and art and photography. Sadly, he committed suicide at age 45 in 2001.
Cabinets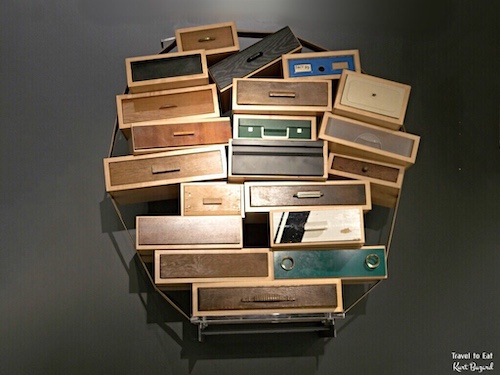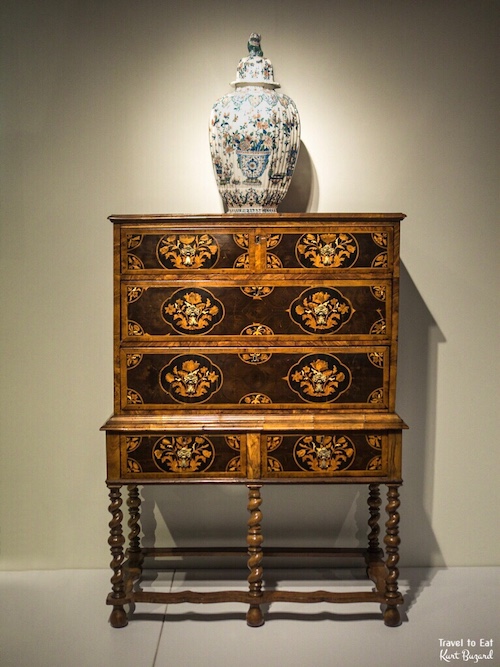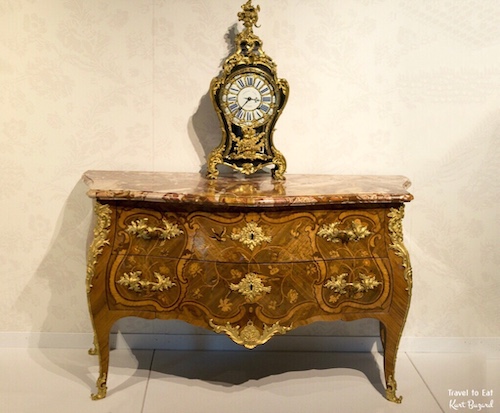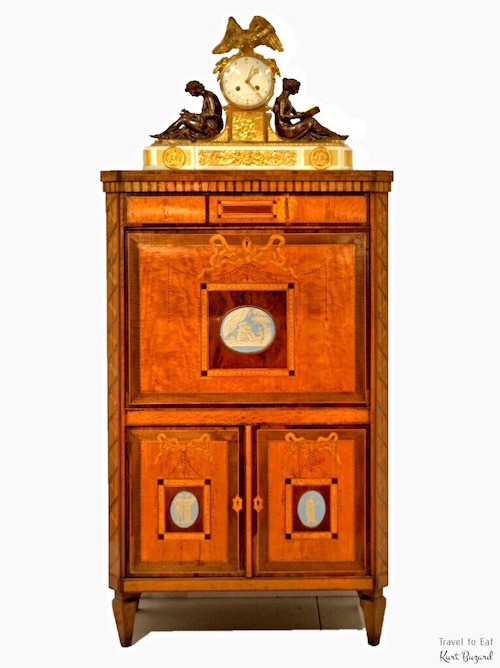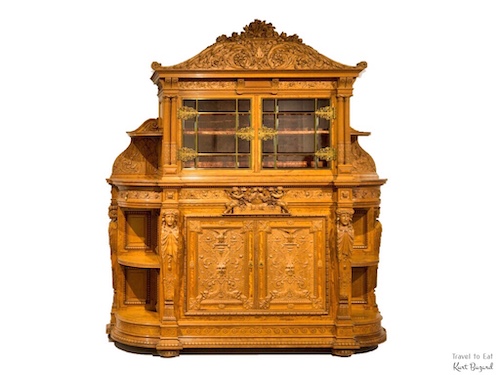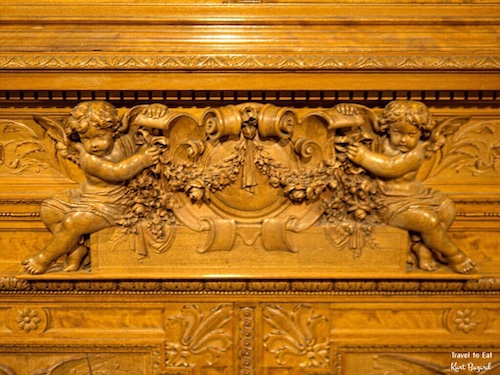 At the Beaux Arts Museum they have a beautiful collection of antique furniture, both European and American. Tejo Remy wanted to create products with whatever came to hand. He collected 20 old drawers, keeping them in their original condition, he constructed a wooden case for each one and bound them together with a belt. This design reminds me of the original purpose of chest of drawers as essentially trunks meant to travel with nobility as they went from winter to summer residences. These always had locks on each drawer, to prevent the servants from stealing, and these chests were placed on stands when they arrived for convenience. This 17th century English chest of drawers is an excellent example of this period. As time went on, the furniture became bigger and more ornate as seen in the rococo commode although by the 1770's rococo gave way to classical modern as seen in the fall front secretary seen above. Turn of the century American furniture reflected European trends, the piece seen above reminds of a "country French" cabinet.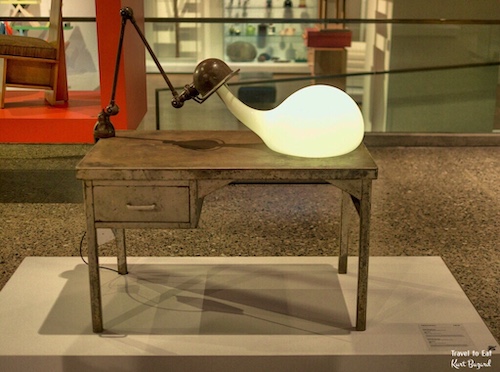 We spent a few very pleasant hours enjoying the Montréal Museum of Fine Arts, if you are in Montréal, you should visit. As always, I hope you enjoyed the post, please leave a comment.

References:
Musée de Beaux Arts: http://www.mbam.qc.ca/en/
Dale Chihuly: http://www.chihuly.com/
Bellagio Fiori di Como: http://www.reviewjournal.com/entertainment/arts-culture/chihulys-art-blossoms-bellagio-and-beyond
http://www.hellergallery.com/ivan-mares/
Proust's Armchair: http://www.design-museum.de/en/collection/100-masterpieces/detailseiten/poltrona-di-proust-alessandro-mendini.html
Lloyd Schwan: http://www.nytimes.com/2001/01/27/arts/lloyd-schwan-45-designer-with-an-eye-for-bold-color.html
Richard Notkin: http://www.ceramicstoday.com/potw/notkin.htm
Sent from my iPad