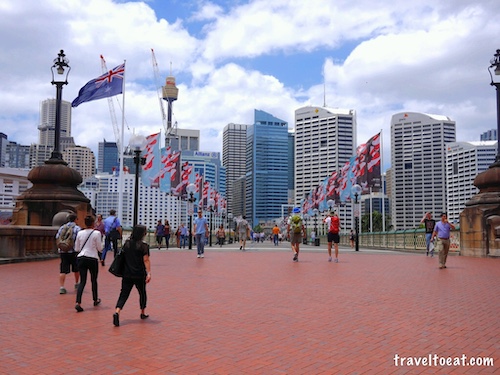 Since our hotel was on the west side of Darling Harbor, we really enjoyed hanging out in the many attractions and restaurants located there. Darling Harbor is named after Lieutenant-General Ralph Darling, who was Governor of New South Wales from 1825 to 1831. In 1984 the premier of NSW, Neville Wran, announced the Government's decision to redevelop Darling Harbor and "return it to the people of Sydney" in time for Australia's 1988 bicentennial celebrations. In 2000, Darling Harbour hosted five sports during the Olympic Games and construction of the King Street Wharf was completed. In 2009, Darling Harbour celebrated its 21st anniversary with a year of activities including a multicultural birthday festival and the publication of a commemorative book, A History of Sydney's Darling Harbour. Today it is a large recreational and pedestrian precinct that is situated on western outskirts of the Sydney central business district. Since we live in the desert, we don't usually think of ferries as a way to get around but in Sydney, they are most often the quickest way to get places. There are ferry wharves including Darling Harbour and Pyrmont Bay which provide access to the Inner Harbor ferry services, which runs services to Circular Quay and other suburbs.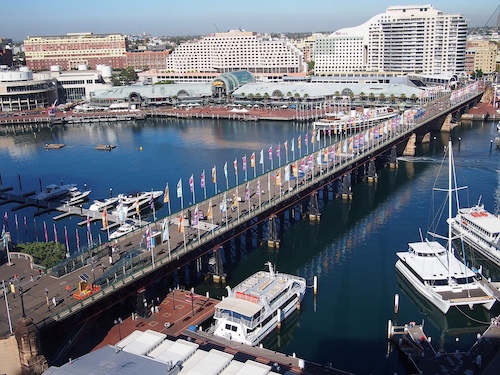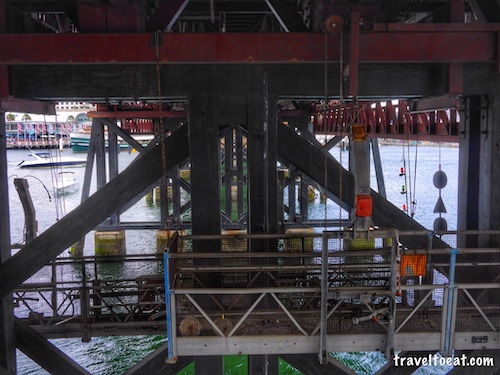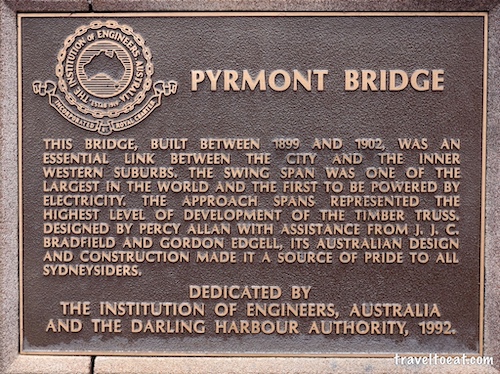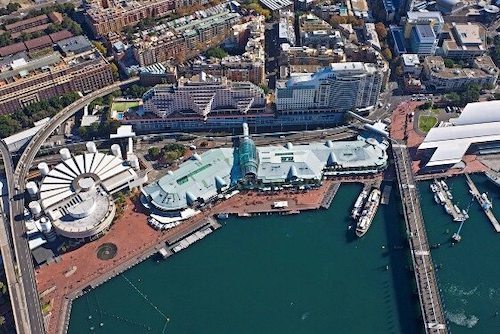 Pyrmont Bridge is one of the world's oldest surviving electrically operated swingspan bridges. The first bridge began operating in 1857 and the current swingspan bridge opened in 1902. The bridge provided the main transport route between the city and Sydney's growing western suburbs while the swingspan allowed tall vessels to access Darling Harbour. Today it is a pedestrian bridge that allows you to get nice views of Sydney and the attractions of Darling Harbor while motor traffic has been diverted to a nearby freeway.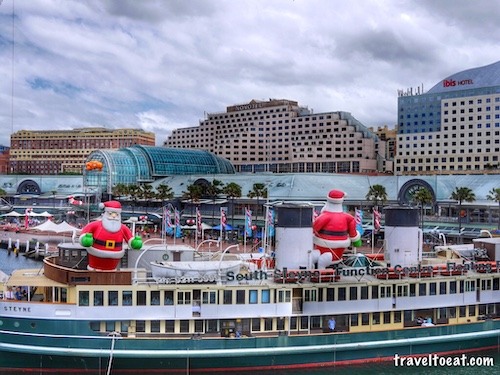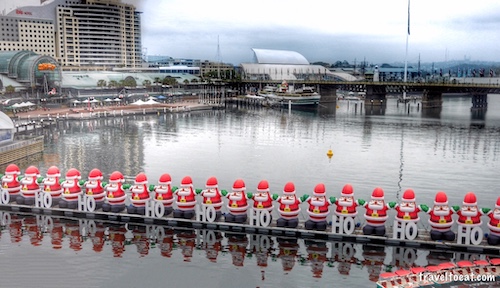 As you can see, it was Christmas time in Sydney, it felt a little strange to see the Christmas decorations in the middle of the summer weather.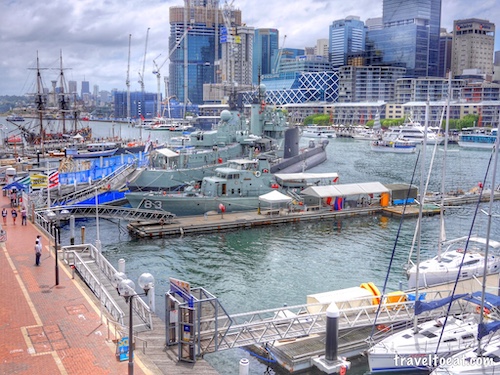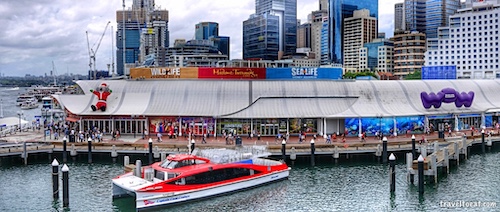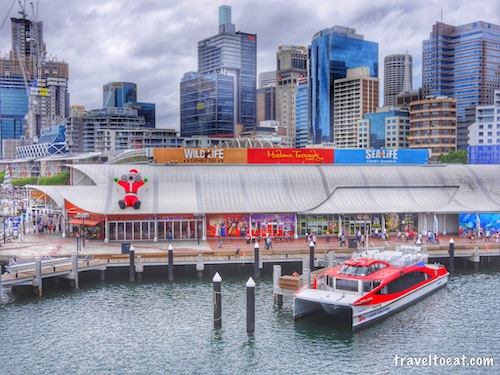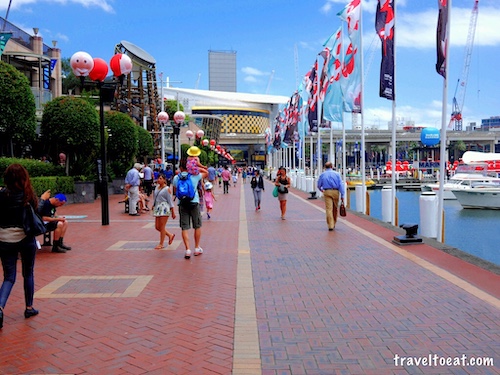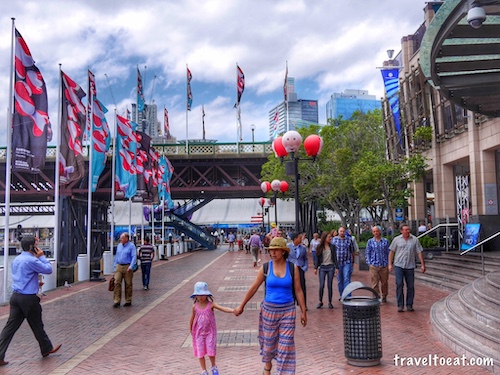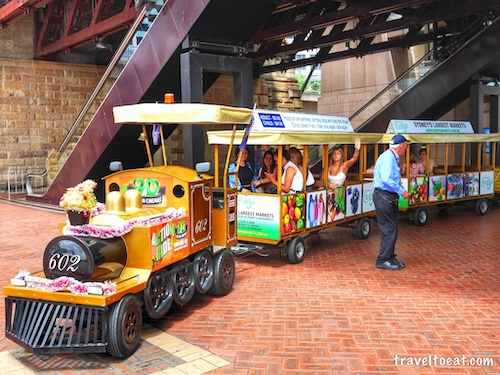 Along the harbor there are fun things to do and eat just about everywhere. The Maritime Museum is on the west side and the Sea Life Aquarium is on the other.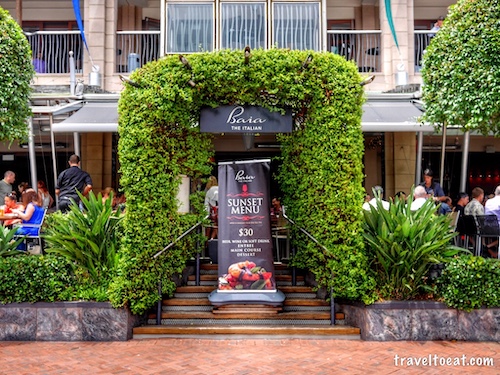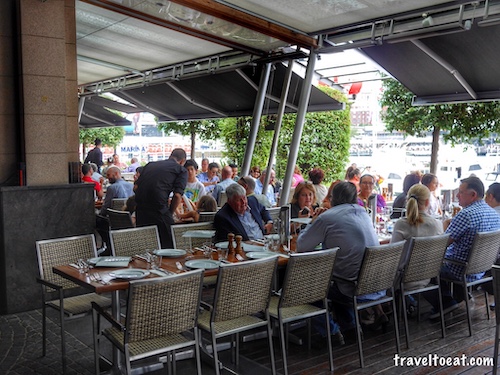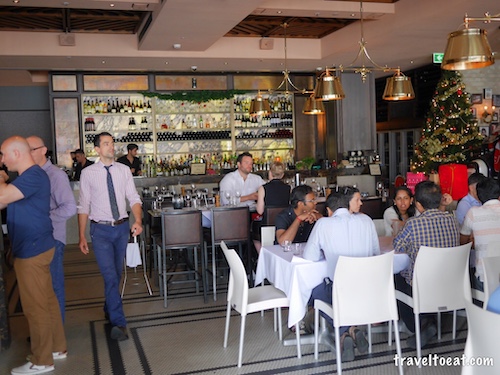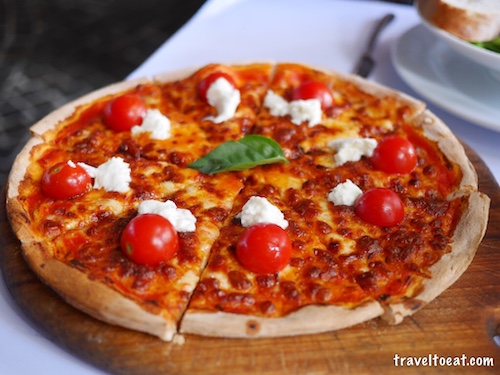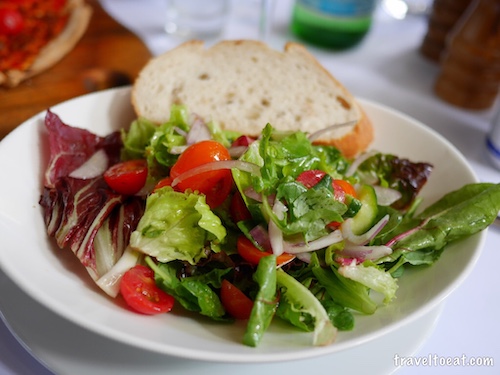 We were looking for a place to eat in Darling Harbor before going to the Sydney Aquarium and we happened upon Baia Italian restaurant which had good food in a convenient location. There are many more restaurants and attractions in Darling Harbor, a must see if you are in Sydney.
References:
Darling Harbour: http://www.darlingharbour.com/
Harbourside Shopping Center: http://www.harbourside.com.au