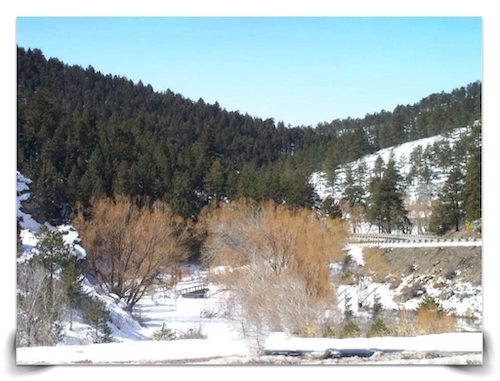 We were in Denver over the holidays and decided to go up to Evergreen for some lunch with my parents. Evergreen is a little bedroom community about 30 minutes up Bear Creek Canyon from Denver. Homesteader Thomas Bergen arrived in 1859, establishing a ranch and stage stop north of present-day downtown Evergreen. Bergen's Ranch was recognized as a settled area at the establishment of Jefferson County, Jefferson Territory. Subsequent settlers homesteaded south of Bergen along Bear Creek Canyon and the downtown area grew around the confluence of Cub Creek and Bear Creek.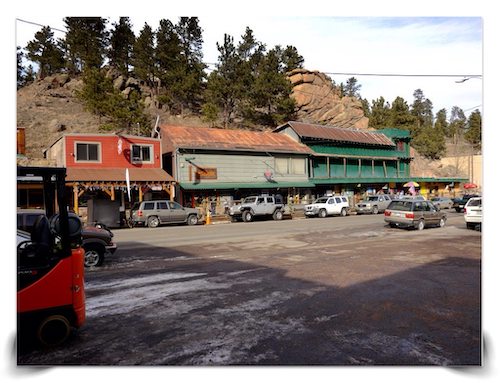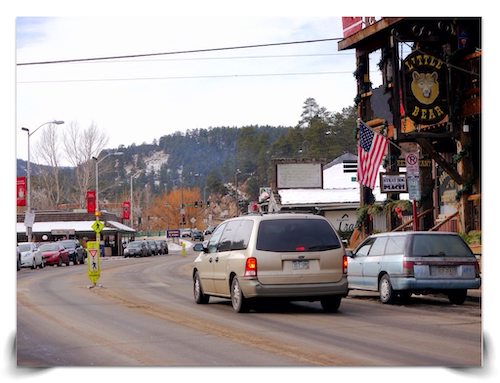 Only about 10 thousand people live in Evergreen and the town has a popular bar, the Little Bear, where we all went when we were kids. The downtown doesn't look very fancy but don't be fooled, this area has some very large and expensive homes hidden in the surrounding forest.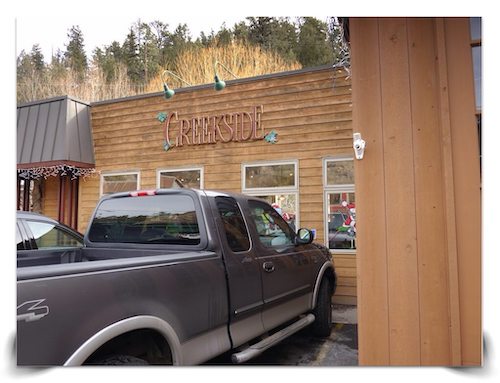 On the advice of mom's friend Nikki we went to the Creekside for lunch, the name is descriptive, it is right on Bear Creek. The restaurant is surprisingly cool, in a typically Colorado way with delicious food and wine.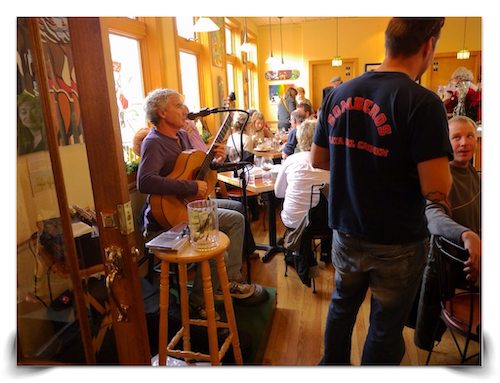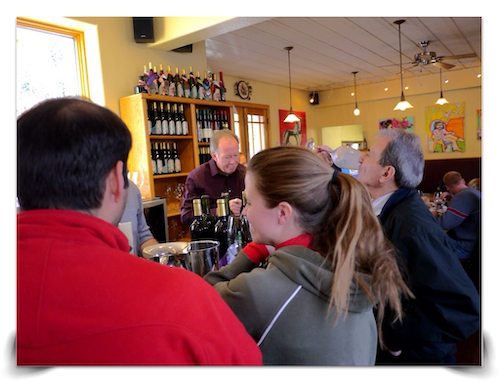 It's a little crowded inside, the large outside deck in the back is closed during the winter. Even so, it has the intimate atmosphere of a ski place, with a standup wine tasting bar and live music. They make their own wine here and it tasted very good. We tried both white and red, very comparable to the best California vintages. Lots of people coming in to buy for the holidays and apparently you can order online.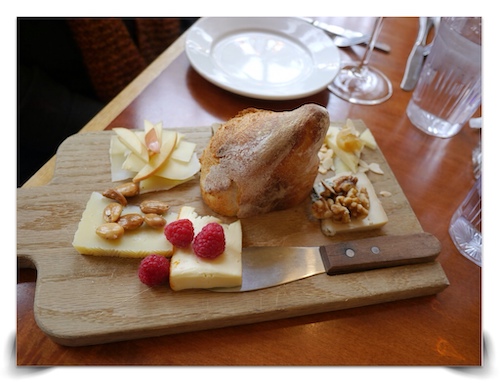 We ordered a cheese board with a lovely collection of fresh cheese, fruit, nuts and fresh bread.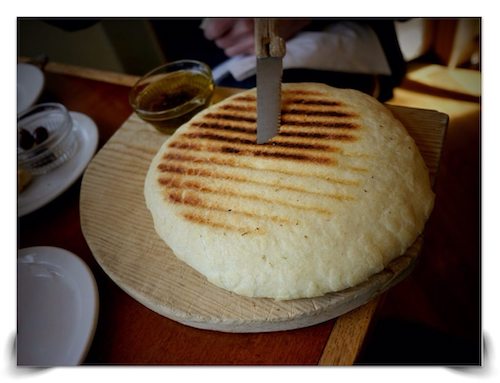 We also ordered fresh warm focaccia bread with herb olive oil. This was exceptionally good, better than the focaccia we had in Genoa.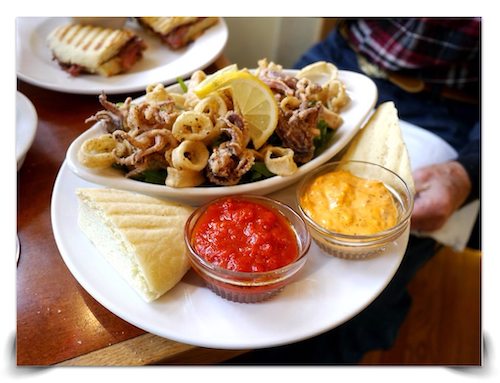 For our main courses, mom had the Calimari, with an exceptional aioli sauce and fresh focaccia.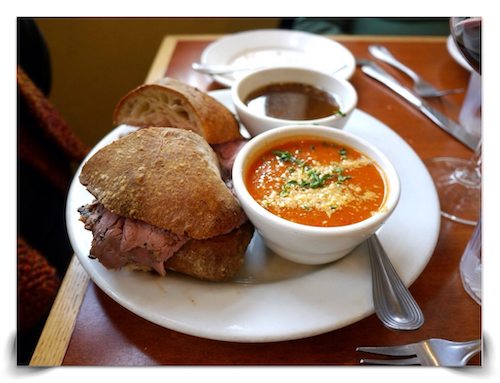 Lisa had the French Dip on fresh bread with tomato bisque. The tomato bisque had finely diced tomatoes with fresh parmesan and chives on top.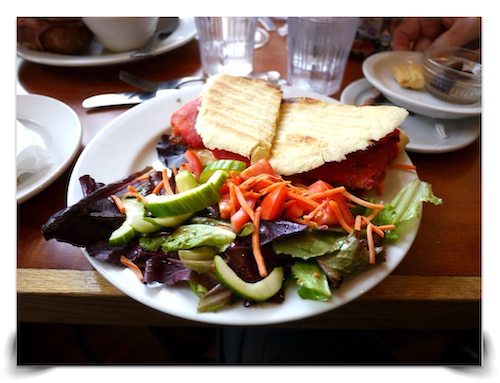 I had the Italian sausage sandwich on the advice of the waitress. Served on focaccia with a large piece of roasted pepper on top of the sausage, delish.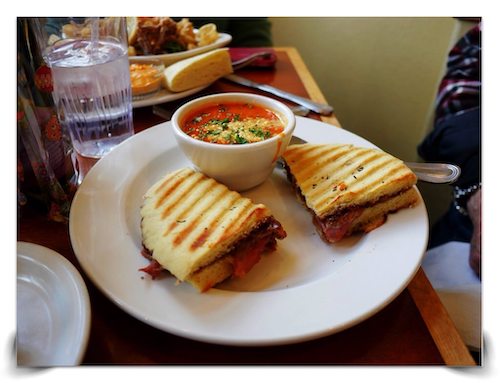 Dad had the prosciutto and fig sandwich on focaccia with the tomato bisque, cooked on a panini grill. Everything was fresh, warm and delicious, definitely worth a drive to the mountains if you visit Denver.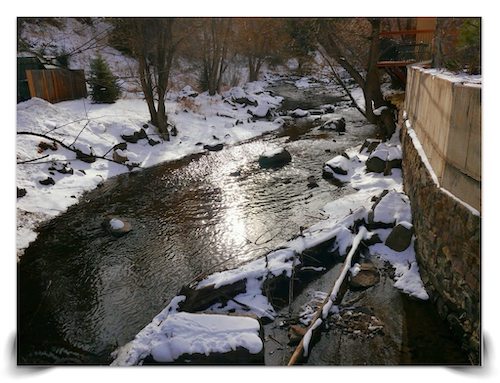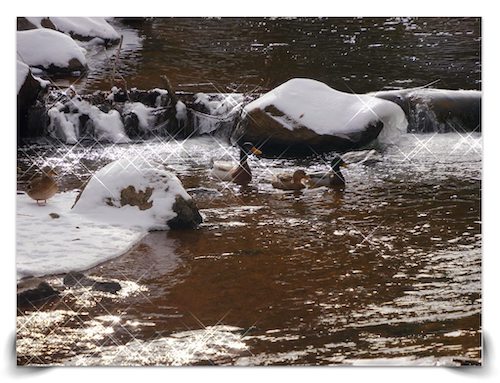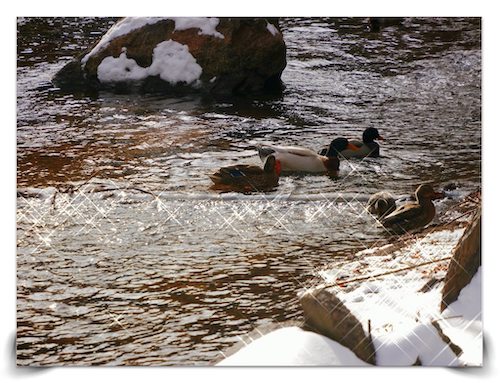 I went outside after lunch to check out the back of the restaurant and discovered a family of ducks right below the balcony.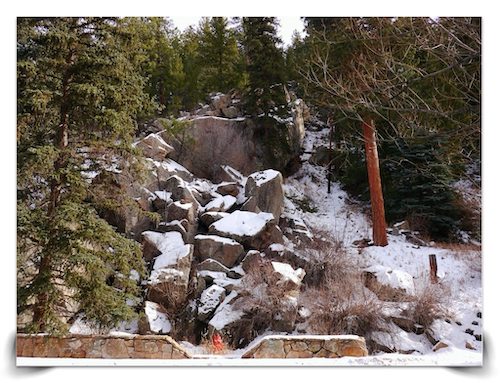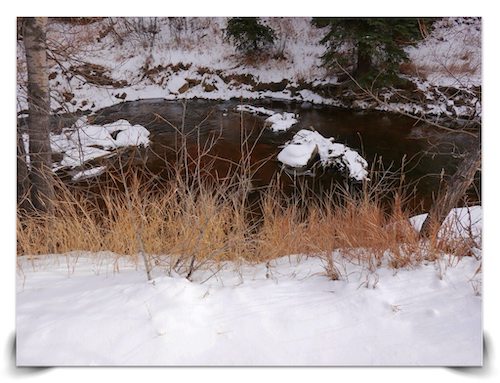 In the mountains, just about everywhere you look, you find a beautiful view. Guess that is why everyone wants to live here.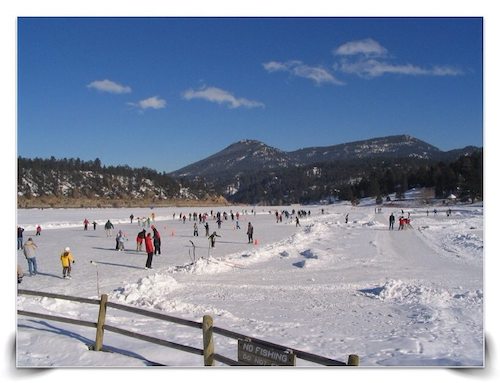 Just up the street is evergreen lake, created by a man-made dam on Bear Creek. The 40-acre Evergreen Lake is one of the best ice skating lakes in the country. It is open through March 4th and opens at 3 p.m. Monday-Friday and at 8 a.m. on weekends. Skating fee is $5 for adults, $4.75 for kids 4-18, and kids three and under are free. They do offer punch cards and season passes. Skate rentals are $6. A great place to take the family for a fun day with lunch at Creekside. Call the hotline for hours if you are planning to go, 720-880-1391.
References:
Evergreen Lake Ice Skating: http://www.evergreenrecreation.com/Facilities/Evergreen_Lake_House/Hockey_Skating.htm
Creekside Cellars: http://creeksidecellars.net/