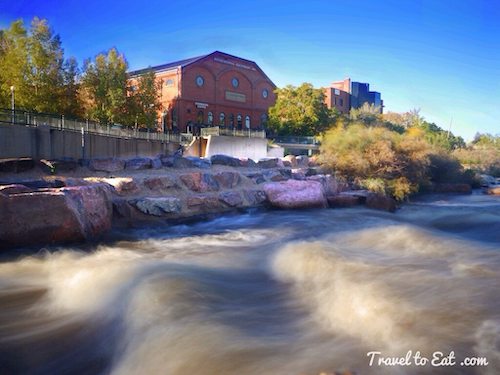 Where Cherry Creek and the South Platte River meet and mingle, you'll find the unique and scenic Confluence Park. Watch innertubers brave the rapids on custom-designed chutes, sunbathe on the sandy banks and enjoy panoramic views of downtown Denver. In the summer, Confluence Park is home to a free concert series, held every Thursday evening around dusk. The park is close to the the Downtown Aquarium, the Denver Children's Museum and Elitch Gardens Theme and Water Park. When we were in Denver last fall, we went to to Confluence Park so I could try some long exposure "soft water" shots.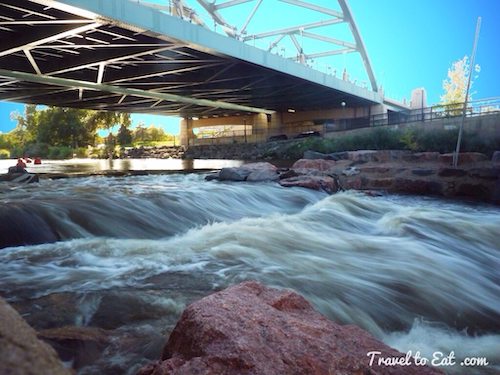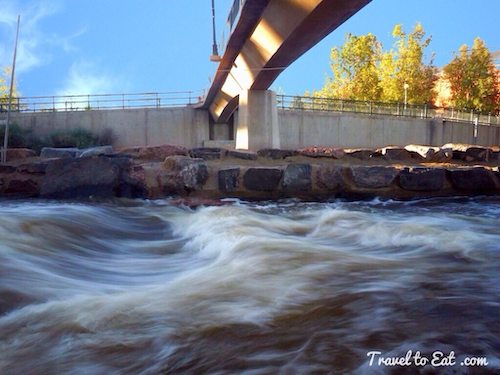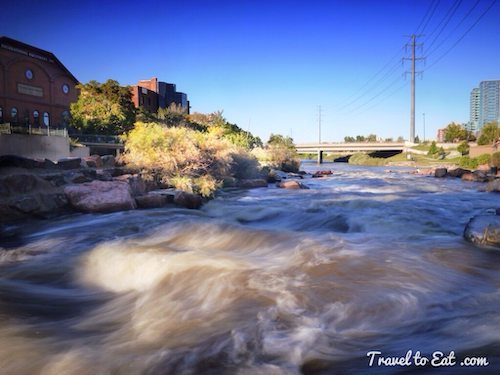 These are really just long exposure photos done during the day. It's sort of hit or miss, you stop down the aperture, add a neutral density filter and keep the shutter open for a few seconds. Then you check the picture, make adjustments and try again. You would think, since this is all electronic, that you could watch the picture as it exposes but so far it remains trial and error. The results are pretty nice when it works though.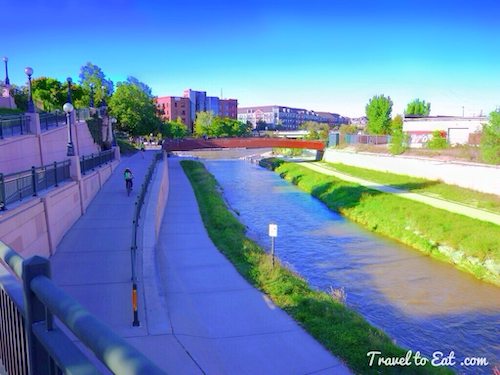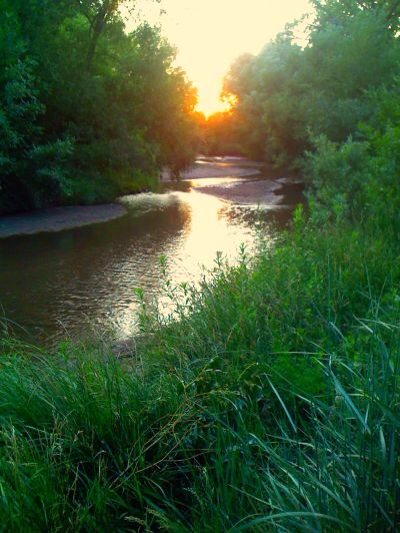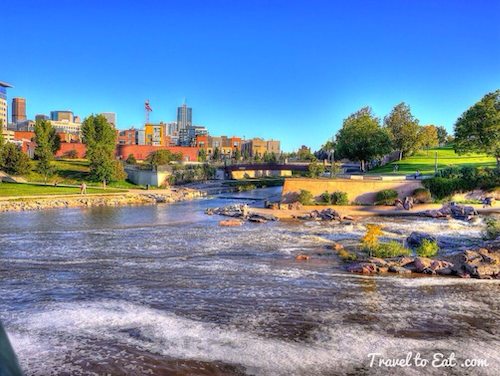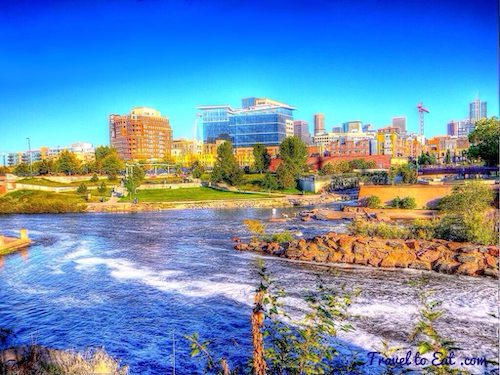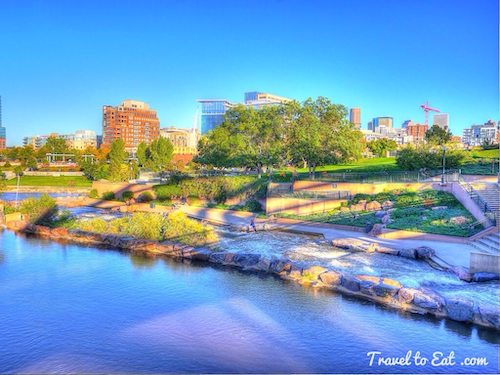 Today both the South Platte river and Cherry creek are gentrified versions of their earlier selves. The 1965 floods of the South Platte River basin swept through the Front Range and Eastern Plains of Colorado leaving 21 dead, 250,000 acres inundated and $540 million in damage. Heavy rains on four consecutive days in three different areas of the South Platte basin caused flooding from Plum Creek, south of Denver, to the Nebraska state line. After the flood, Chatfield and Bear Creek reservoirs were built to control storm waters. There is a really nice bike trail that runs almost all the way along Cherry Creek with beautiful views most of the way.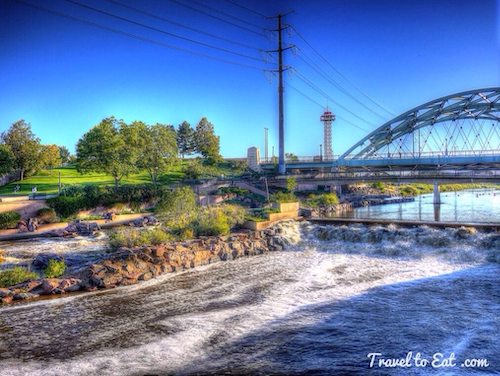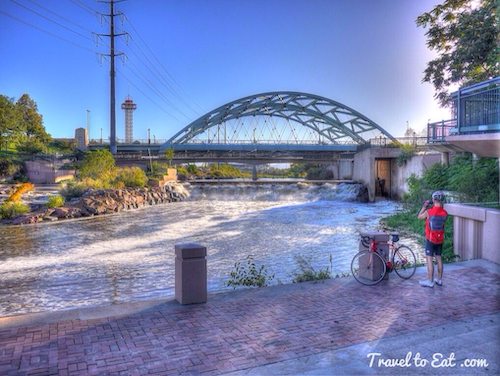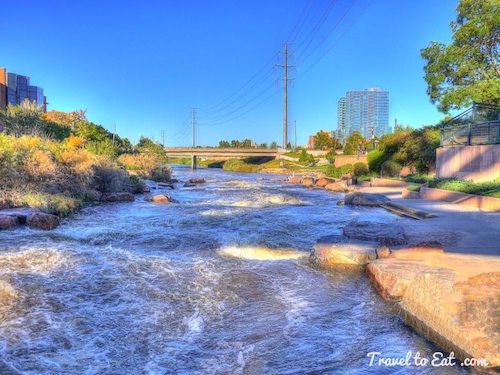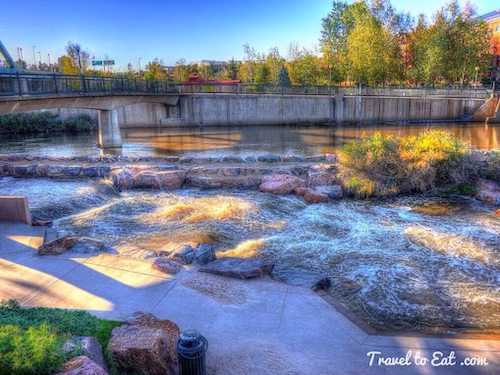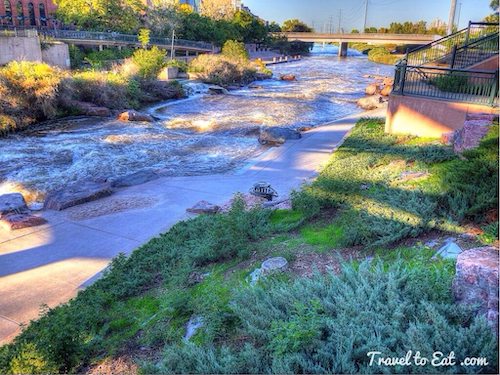 Denver is here today because William "Green" Russell and his party of prospectors found traces of gold in a nearby South Platte tributary in July of 1858. As news of their discovery spread, legions of fortune seekers poured into the region. Among them was General William H. Larimer, Jr.who arrived on November 16,1858. A veteran town promoter from Leavenworth, Kansas, Larimer came not to prospect gold but to build a supply town. Here he found the Russell party's town of Auraria taking shape on the west side of Cherry Creek. On the eastern bank, another group had staked out the town of St. Charles. It took Larimer about 24 hours to size up the situation and make his move. The founders of St. Charles had gone east for the winter, leaving behind only one man, Charles Nichols, to guard their claim. On a cold November night, Larimer and his party charged into Nichols' cabin and gave him the choice of joining their group or hanging. Nichols threw in his fortune withthe claim jumpers. Larimer's party renamed the town Denver City, in hopes of courting favor with James W. Denver, the Governor of Kansas Territory. Unbeknownst to them, Denver had resigned from office a few weeks earlier. Larimer's men arrived in Kansas before the original St. Charles representatives and officially "jumped" the claim. The main street was named after General Larimer. Larimer and his son constructed a 16-foot by 20-foot cabin shortly after they arrived. The down-to-earth General had an interesting sense of humor; the doors to his cabin were coffin lids! Also, his cabin had the only "glass" window in Denver.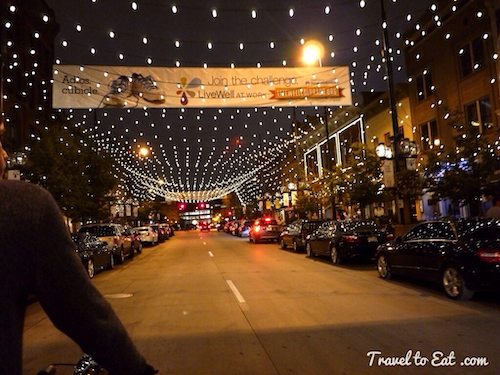 The cabin was torn down in 1861 and a one-story false-front store took its place until the Granite building was erected in 1882. Soon Denver grew to a town of 25 buildings on Larimer Street. Auraria also grew, and the two towns existed as rivals, until the spring of 1860 when, in a torch lit ceremony on Larimer Street Bridge, the two united and agreed to the name "Denver". Larimer square is only about a mile away from Confluence Park.
References:
Larimer Square: http://www.larimersquare.com/history/
Denver Parks: http://www.denver.org/what-to-do/sports-recreation/denver-parks-outdoors