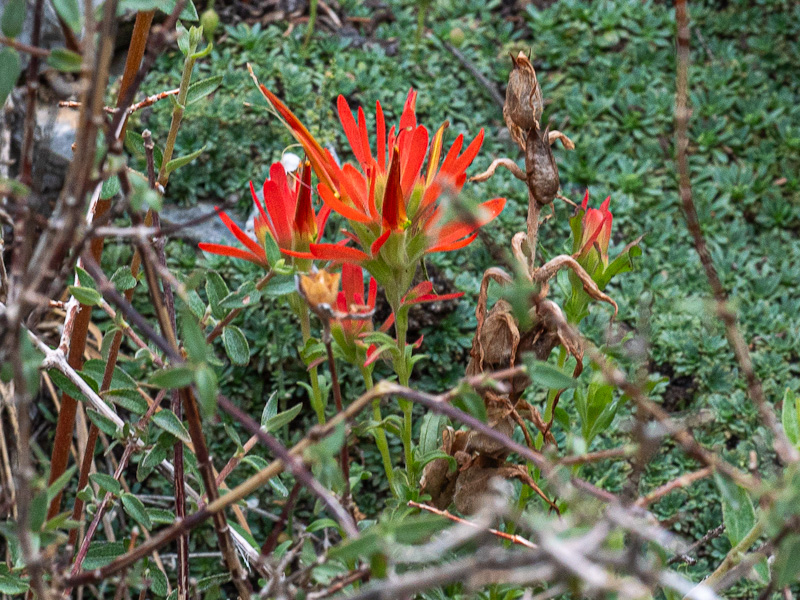 Common Names: Clokey's Paintbrush
Synonyms: Castilleja martini var. clokeyi
Taxonomy: Orobanchaceae (Broomrape)
Habit: perennial forb, herb
Size: 1-2 feet tall
Flowers: Red, Yellow, Green
Bloom: Jun, Jul, Aug
Leaves: alternate
Fruit: capsule
Description:
This is a rare subspecies only found in select areas in Nevada and California. The stem has hairs short or long and distally short, stiff, sometimes with short, leafy axillary shoots. The leaves are 3–5-lobed. Bracts are distally red or orange-red, lanceolate, 3–7-lobed, often with 1–3 shallow teeth on apex of central lobe.
Distribution: CA, NV
Seen: NV (Mary Jane Falls)
Habitat: Dry rocky or gravelly slopes, open conifer forests, montane to subalpine. 5000-15000 feet (1500–3200 m)