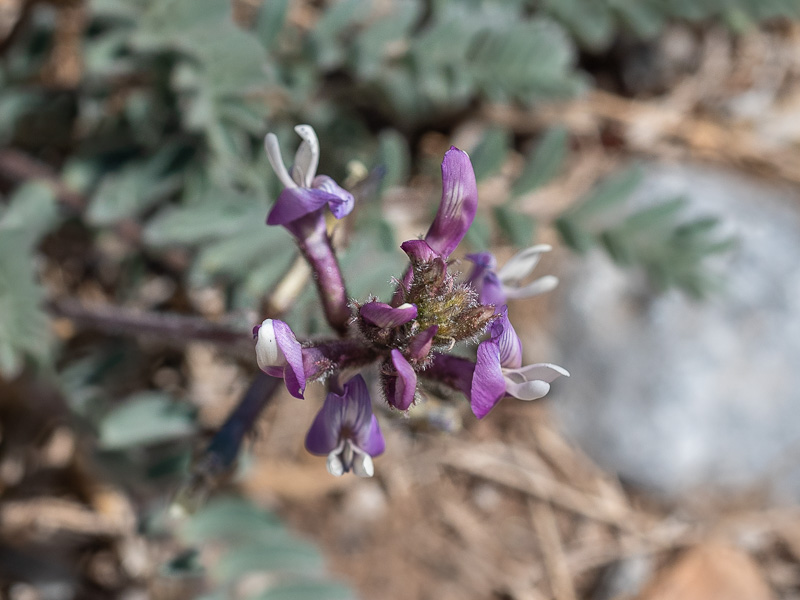 Common Names: Clokey's Egg Milkvetch
Synonyms: Astragalus oophorus var. clokeyanus
Taxonomy: Fabaceae (Pea)
Habit: perennial forb, herb
Size: up to 12 inches
Flowers: purple, white
Bloom: Mar, Apr, May
Leaves: alternate
Fruit: legume
Description:
Leaves are up to 15 cm (5.9 in) long and are made up of many oval to rounded leaflets. The inflorescence is an array of four to ten flowers each up to 2.5 cm (0.98 in) long. The flowers are cream-colored or reddish purple with white tips. The fruit is an inflated legume pod, oval in shape and bladder-like, 2 cm (0.79 in) to over 5 cm (2.0 in) long.
Distribution: Astragalus oophorus var. clokeyanus remains endemic to southern Nye and western Clark counties, Nevada, and until recently was thought to be confined entirely to the Spring Mountains. Astragalus oophorus var. clokeyanus appears to intergrade northward into var. oophorus, and its separation from that taxon needs further study.
Seen: NV (Mount Charleston)
Habitat: dry to moist, often somewhat disturbed open slopes, flats, or drainage bottoms and adjacent foot-slopes of all aspects on gravelly, often basic silty-loam soils. Elevation 5000-10,000 feet (1500–3100 m)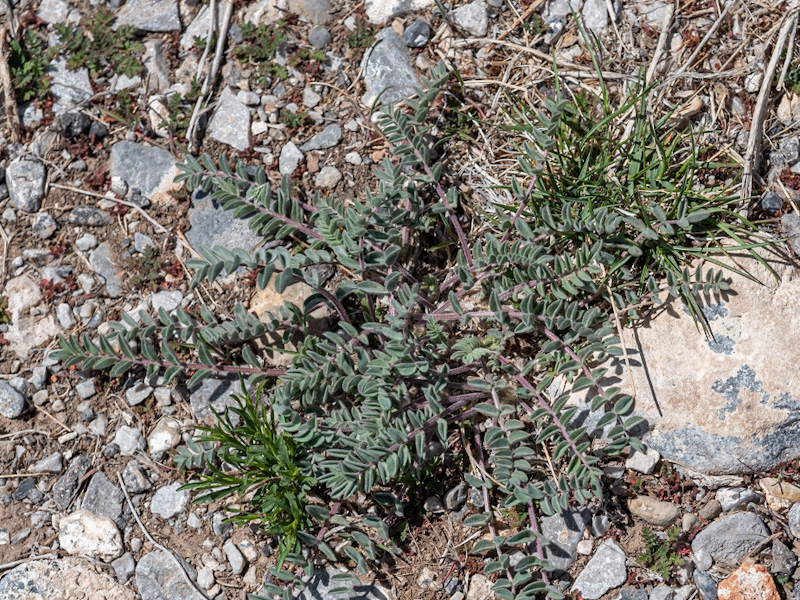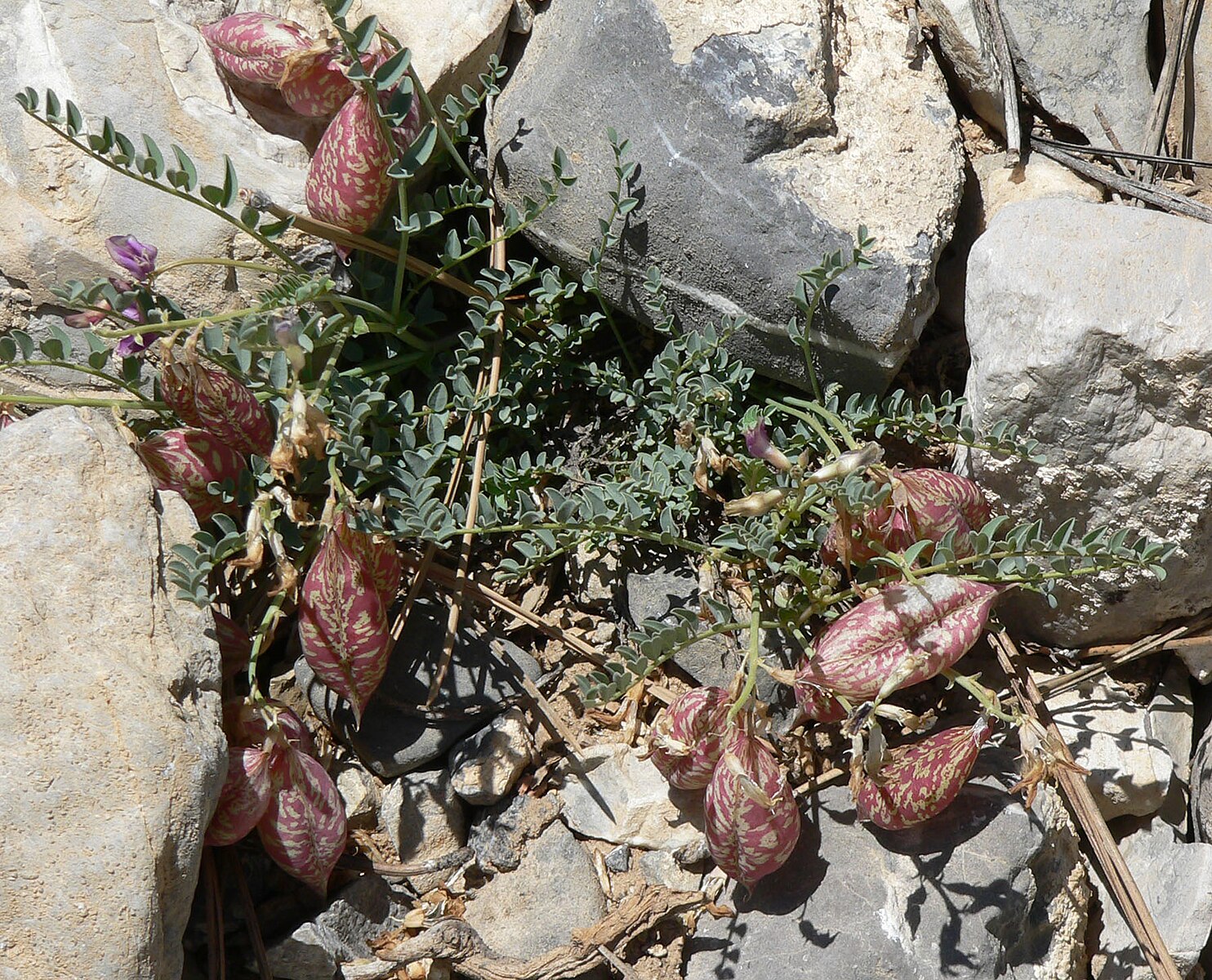 References:
Current Knowledge and Conservation Status of Astragalus oophorus var. clokeyanus Barneby (Fabaceae), the Clokey eggvetch.