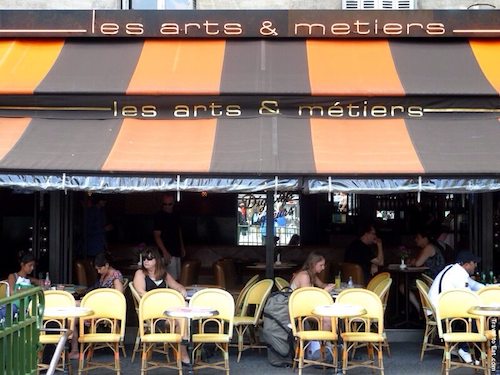 When we were done visiting the museum of Arts et Métiers we were pretty hungry. We decided to eat at the cute little cafe of the same name across the street. Trip Advisor gave it 4 1/2 stars and the only people who didn't like it complained about the service which we found very good.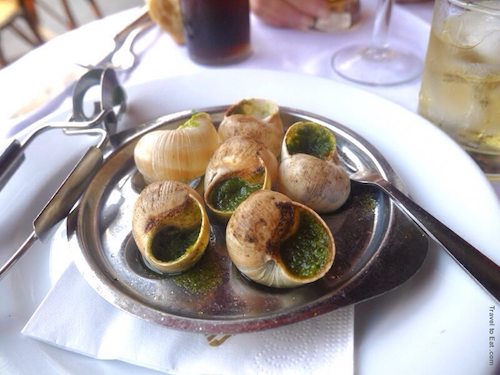 We settled in, and I got my usual escargot, I often get them because I love them and can sop up the leftover butter with French bread.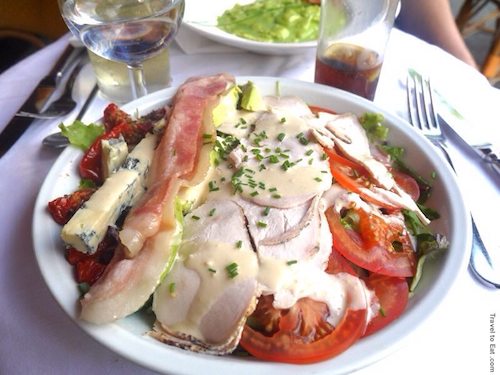 Lisa ordered a salad which turned out to be delicious with the exception of two undercooked pieces of bacon on top.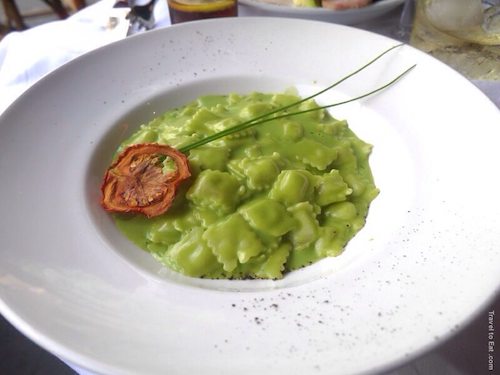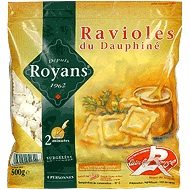 I ordered Ravioles du Royans with creme de ciboulette sauce. Ravioli are traditional Italian stuffed pastas, either round or square. Ravioles du Royans are a specific dish; a speciality of the Dauphiné region in the Rhône Alpes in France. The concept is the same but these ones are tiny and filled with a blend of cheeses and herbs. I must say, they are delicious, so delicious that I noticed them again at the local supermarket. The creme de ciboulette sauce was also mouthwateringly delicious. Ciboulette is French for chives, so this is a béchamel sauce with chives. I have never had a large enough bunch of chives to make a sauce but in France they are plentiful (see my post on the open air market near the Alma bridge). I actually looked for a recipe, but I could not find one. Personally, I would go a long way to have this sauce again, I give the cafe two thumbs up both for the food and for the fact that it across from the museum. Additionally, the metro stop is right outside.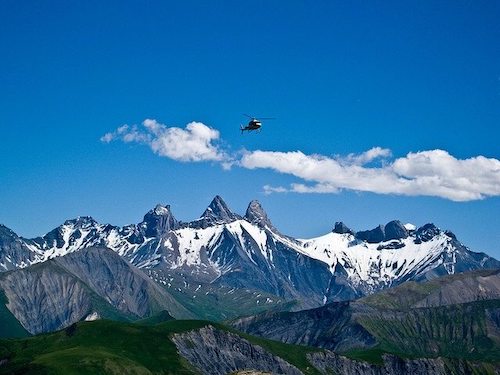 The Dauphiné is a former province (now three provinces) in southeastern France, whose area roughly corresponded to that of the present departments of Isère, Drôme, and Hautes-Alpes. The historical capital is Grenoble and the other main towns are Vienne, Valence, Montélimar, Gap and Romans-sur-Isère. The region is famous for its food and is the home of Chartreuse, liqueur made by the Carthusian Monks since the 1740s. Other food related items are pommes Dauphine (potato puffs), gratin Dauphine, Picodon and Saint-Marcellin cheese and nougat which is known to candy lovers the world over. Put this on my travel list.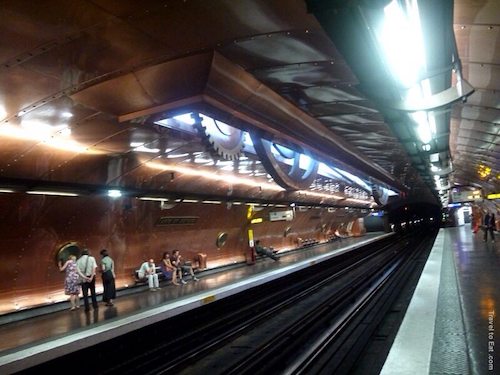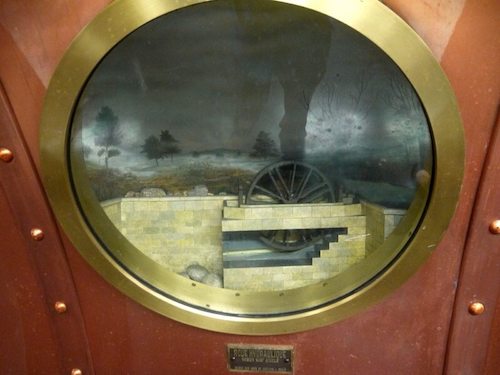 The metro stop at Arts et Métiers is very special. It is covered in copper and has three huge gears protruding out of the roof. They also have these little portholes with small exhibits consistent with the museum. If you are looking for a family friendly museum that is filled with cool stuff and lots of interactive exhibits, take the metro and come here.