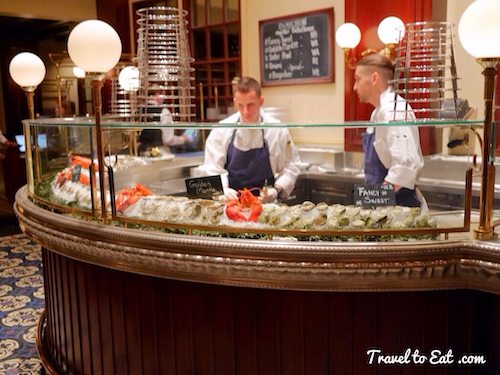 We decided to go to Bouchon at the Venetian in honor of Lisa's sister Tema visiting Las Vegas. The French Laundry is frequently honored by inclusion in the annual Restaurant Magazine list of the Top 50 Restaurants of the World (having been named "Best Restaurant in the World" in 2003 and 2004). Since 2006, it has been awarded three stars in the Michelin Guide to San Francisco. It received a favorable review in The New York Times and was called "the best restaurant in the world, period" by Anthony Bourdain. In 2005, Thomas Keller was awarded the three star rating in the inaugural Michelin Guide for New York for his restaurant Per Se, and in 2006, he was awarded three stars in the inaugural Michelin Guide to the Bay Area for The French Laundry. He is the only American chef to have been awarded simultaneous three star Michelin ratings for two different restaurants. The Thomas Keller Restaurant Group is made up of a family of restaurants that range from the gastronomic experiences of The French Laundry and Per Se to the relaxed and vibrant atmosphere of Bouchon, the family style dishes of Ad Hoc and the familiar sweets you'll discover at Bouchon Bakery. Like the original bouchons of Lyon after which it was modeled, Bouchon serves a menu of bistro classics and daily specials, featuring the best seasonal products available. There are delicious desserts, an extensive selection of raw seafoods, a full bar, and superb wine service in the warm and elegant main dining room or in the beautiful garden poolside setting. Two private rooms for dining available and outdoor patio and courtyard available for cocktail receptions. Even though Bouchon has two New York locations, the sumptuous elegance of Bouchon, Las Vegas in the Venetian has made it a treasured location for lunch, brunch and dinner but especially for Sunday brunch.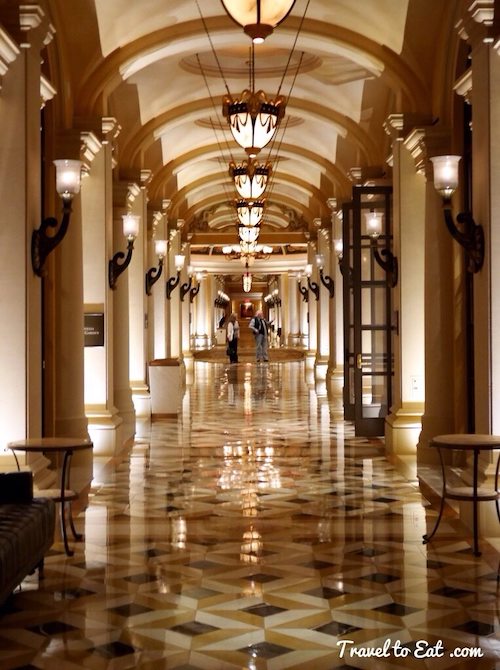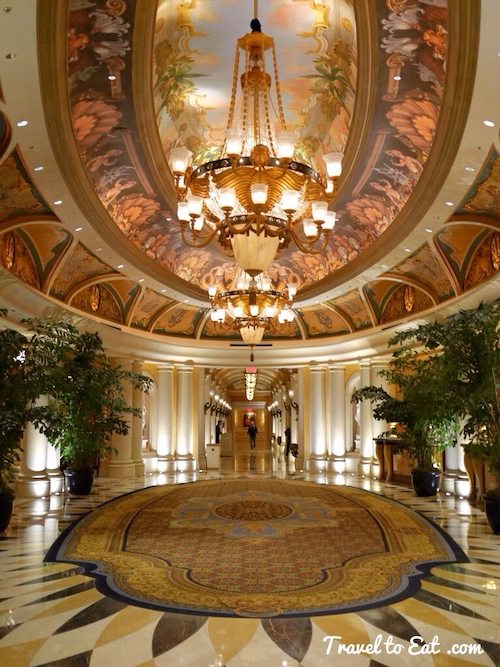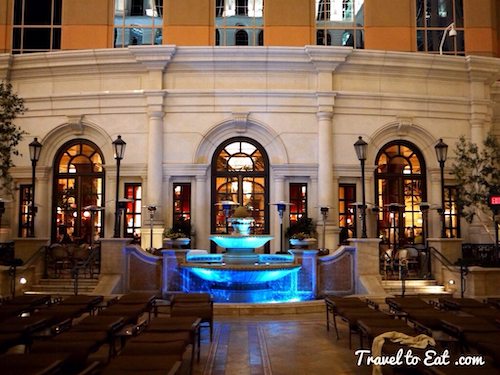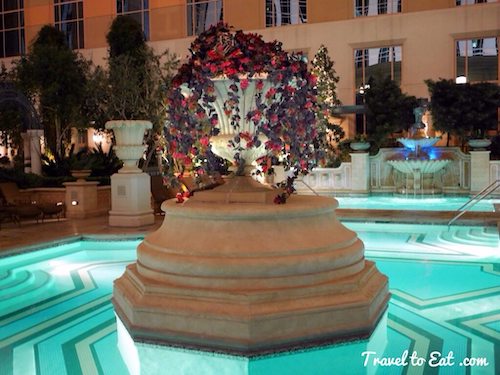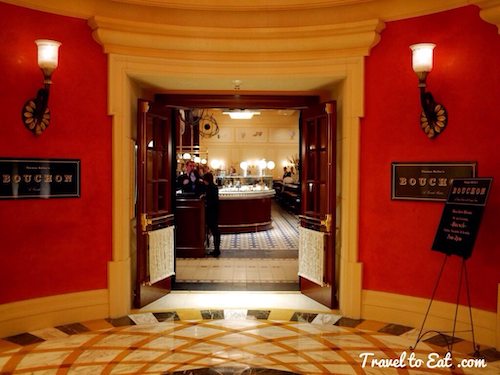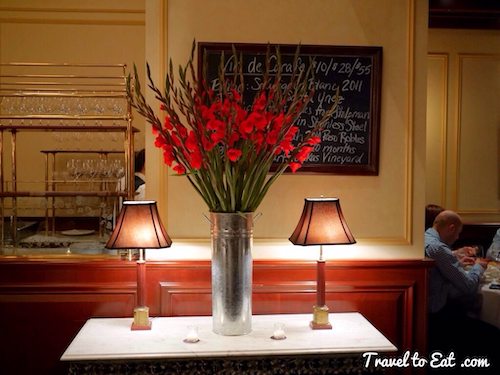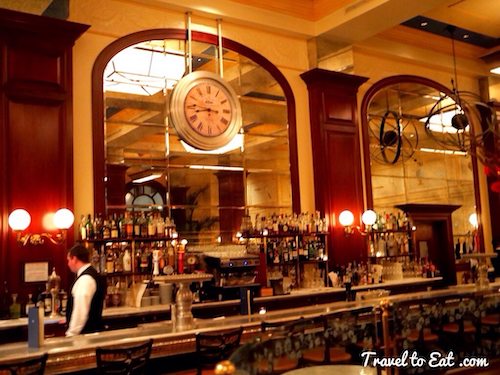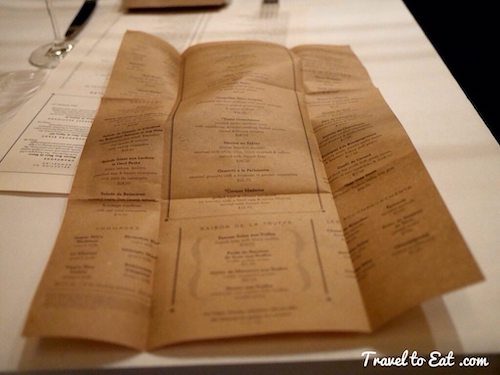 Located in the recesses of The Venetian Hotel, you have to hunt this place down. It is not so bad, the Venitian is coated with marble and beautiful vistas. The menu is a piece of carefully folded paper with all of my favorites from Paris.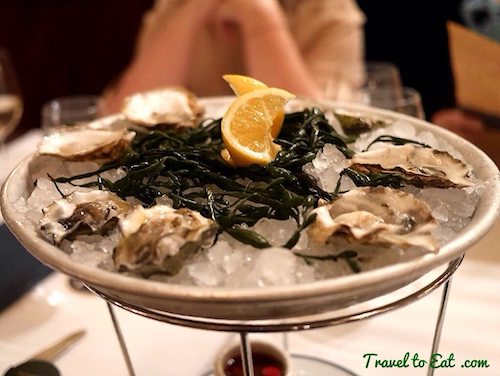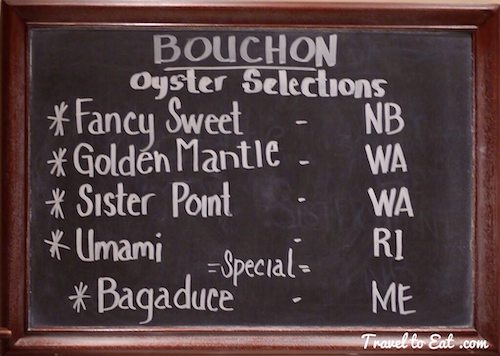 Oysters are a true Parisian specialty. Oysters have been enjoyed in France since Roman times, when bivalves were exported to Italy from the Arcachon basin. Though it's possible to find oysters in Paris year round, midwinter is when they are at their peak, piled high in poissonneries and displayed outside brasseries to be shucked by gnarly-handed men. Bouchan has fresh oysters from the east and west coast, although I confess a preference for the sweet west coast varieties. I had a dozen of delicious, sweet oysters. It reminded me of Le Flanderin where men ordered three to for dozen of them.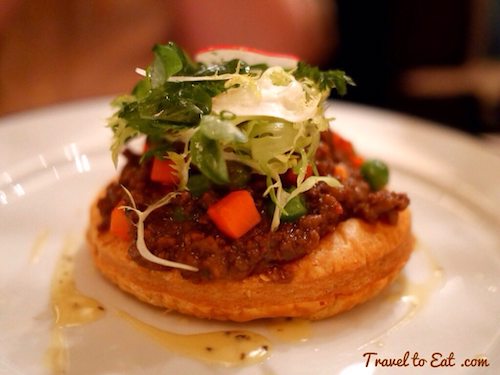 Lisa and Tema had the deconstructed shepherds pie for an appetizer which was full of flavor and just made you want to eat more.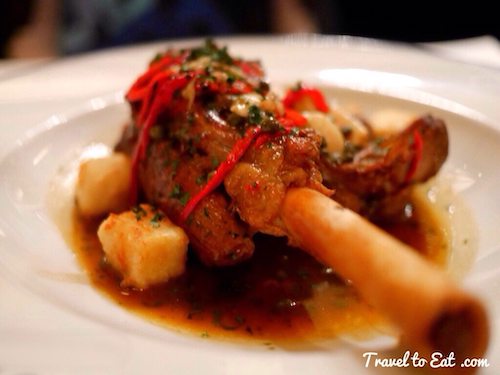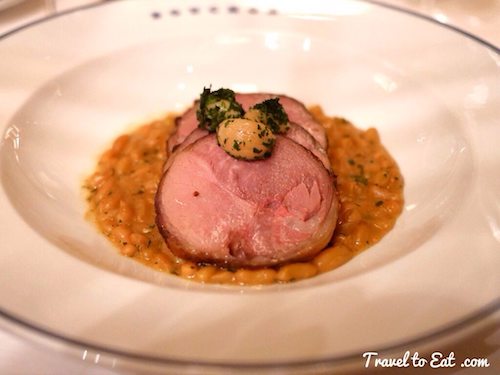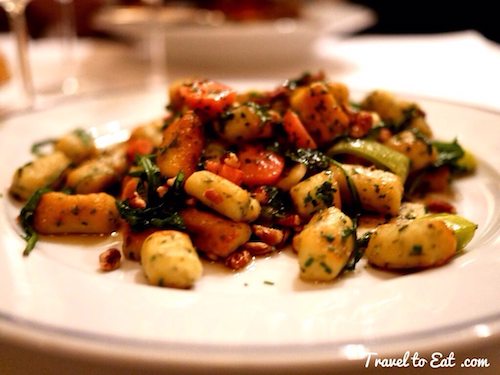 Tema decided on the braised Lamb shank, cooked for 18 hous, Lisa had the lamb (Gigot d'Agneau) and I chose the Parisian Gnocchi. I sampled each dish and they were each delicious. I was particularly thrilled to taste Keller's Parisian Gnocchi which I have cooked on several occasions. The French pastry dough pâte à choux has a delicious reputation. It's used to make familiar treats such as profiteroles, éclairs and gougères. But one of its lesser known abilities is to make a pillowy soft gnocchi. Parisian gnocchi is different from its Italian cousin, instead of potatoes it's made with a combination of water, flour and eggs. It also doesn't require any rolling or forming. Once the dough is made it's simply put into a piping bag and slowly cut into boiling water, forming little dumplings.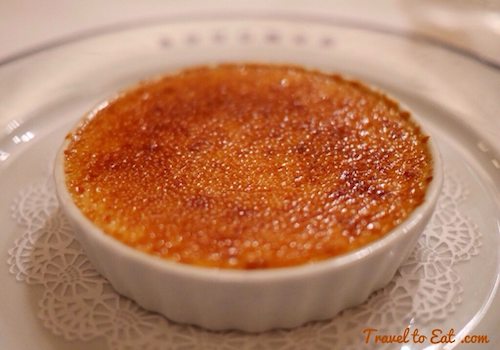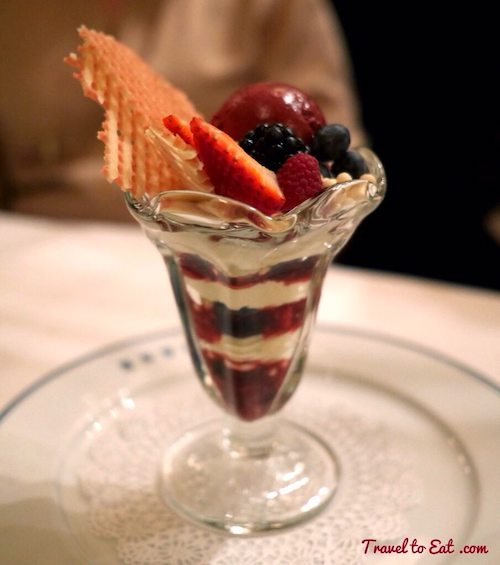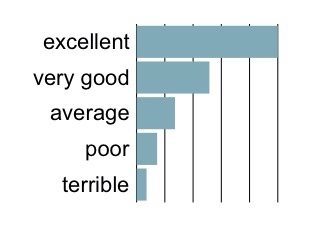 For desert we ordered the vanilla bean crème brûlée (one of the best we ever had) and the special macerated blackberries parfait, with raspberry sherbet, blueberries and strawberries. Both were really good, Tema finished the parfait without any problems. I have a poker buddy who was a sous chef to the head chef at Bouchon and I have to admit we were not disappointed. If you are a fan of Thomas Keller and you want to eat at one of his restaurants, this is the chance. The Sunday brunch fills up quickly, so make reservations. Almost everyone who visited loved Bouchon although there were the occasional naysayers. If you come to Las Vegas, put this restaurant on your must visit list.
References:
Official Website: http://bouchonbistro.com/lasvegas
Parisian Gnocchi, Thomas Keller: http://www.epicurious.com/recipes/food/views/Herb-Gnocchi-231342
TripAdvisor: http://www.tripadvisor.com/Restaurant_Review-g45963-d423139-Reviews-Bouchon-Las_Vegas_Nevada.html