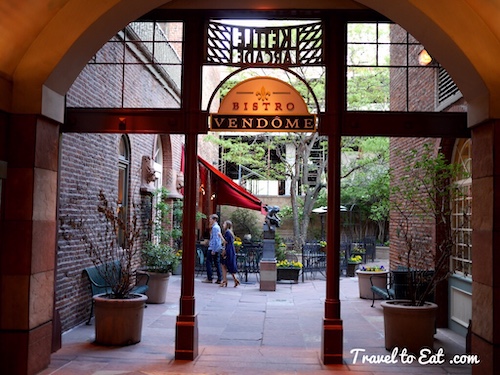 Place Vendôme, considered a favorite among Parisians, is a renowned historic square located in the heart of Paris. This is purposefully a bistro, not a café nor a brasserie. The selection of the name "Bistro Vendôme" reflects the desired image in the community of Larimer Square: a local favorite in a downtown rich with history that offers an exceptional dining experience in a charming, neighborhood setting. Tucked away behind the bustle of Larimer Street, Bistro Vendome has the feel of well-kept secret. It's seasonally-changing menu crafted by executive chef Jennifer Jasinski offers a diverse array of bistro classics, including Noix de Saint Jacques Grilléz (grilled scallops), steak tartare, Latin (rabbit) and Confit de Canard (duck confit).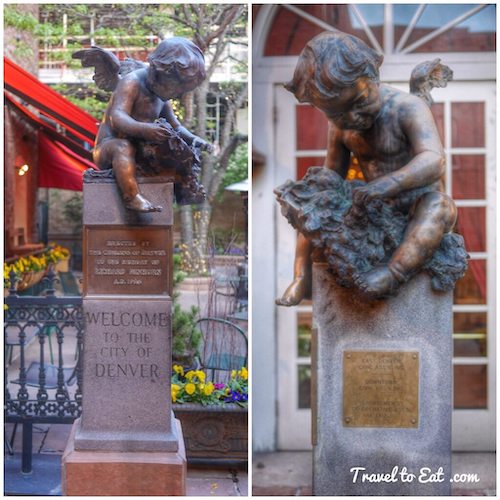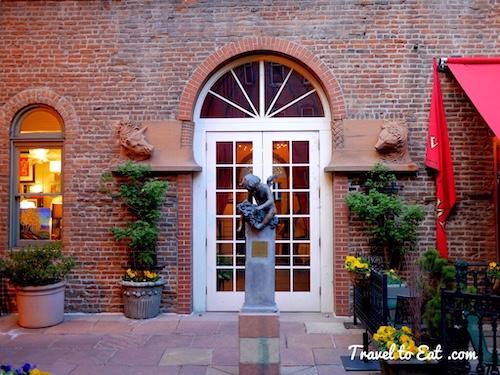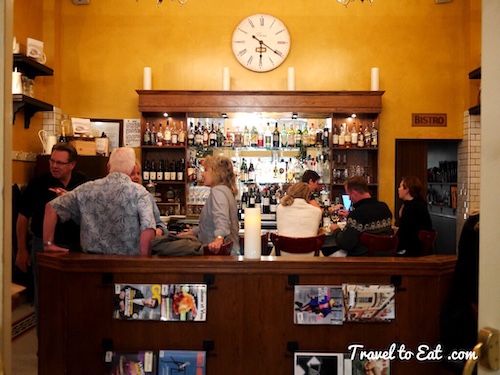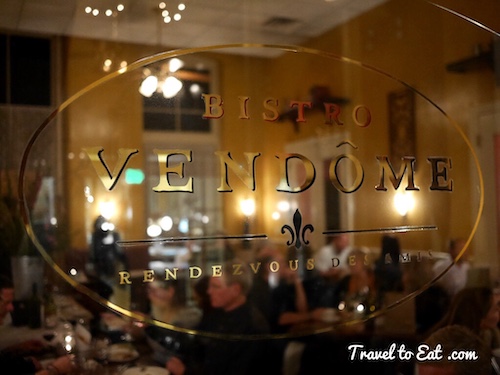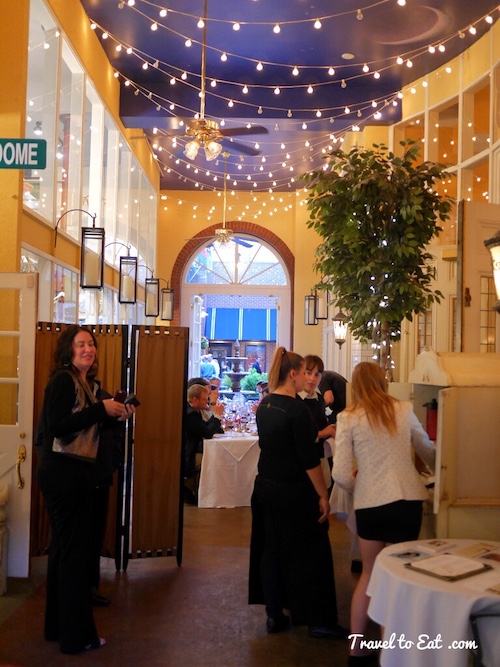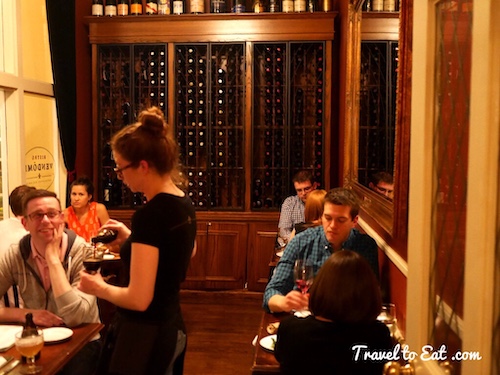 Try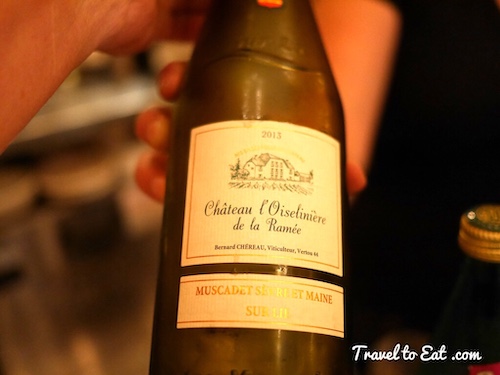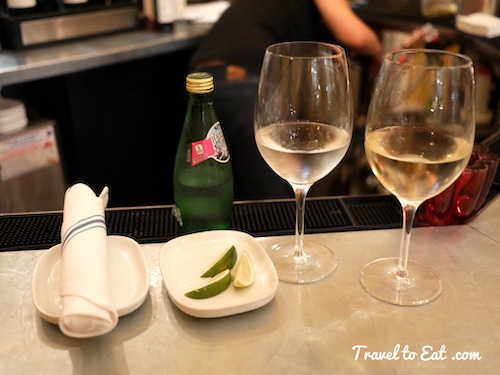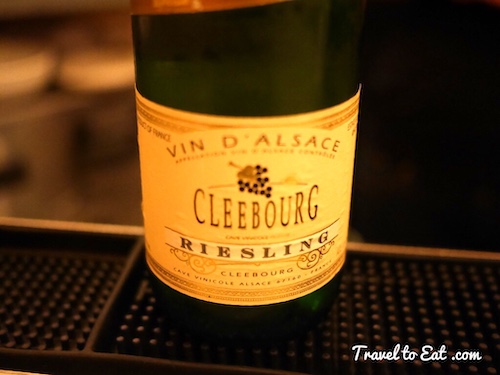 I ordered a glass of 2013 Château l'Oislinière de la Ramée, a white crisp wine from the Loire valley which was very good. The wine smells like grapefruit and lemon skin. The initial taste is fresh and citrus wth a floral and exotic fruit finish. The second white wine I tried was a glass of Cleebourg Riesling. In America Reislings are associated with a cloying sweetness but this one was crisp and dry. Although Rieslings are among the finest sweet wines in the world), this stereotype blindly ignores the fact that the majority of Riesling wines across the world are either dry or off-dry. The wine selection is diverse and changes regularly. On Monday nights, Bistro Vendôme changes out some of their older bottles for newer flavors, allowing diners to purchase last menu's selection at anywhere from 20 – 50% off.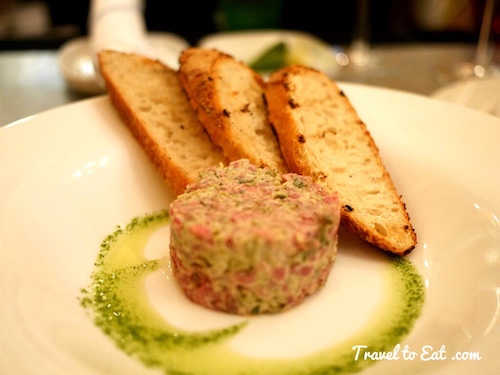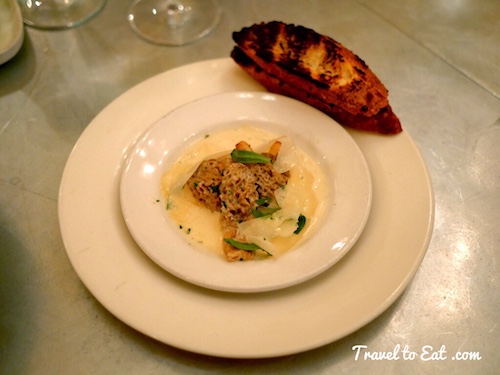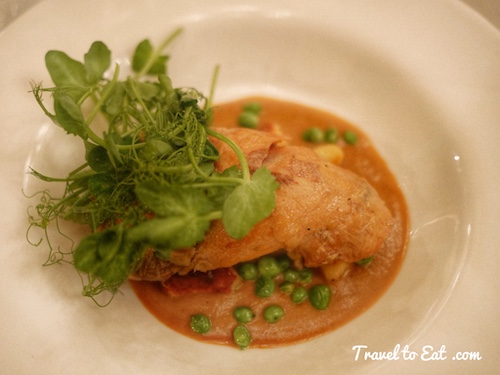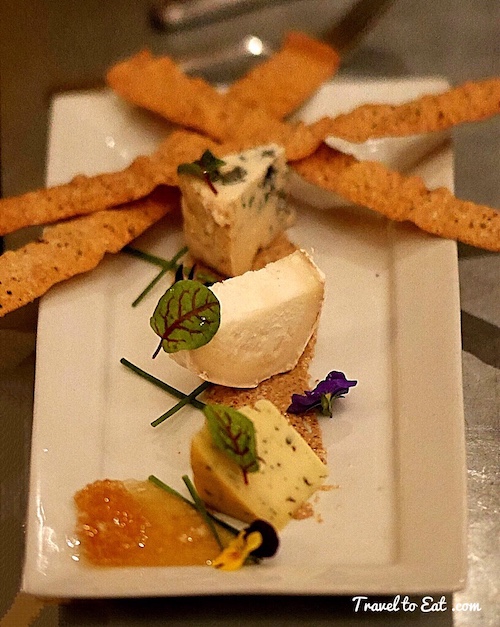 I ordered the Steak Tartare, chopped not ground, and it was delicious. Hey had a special of morel mushrooms cooked in butter and topped with shaved parmegan cheese which equally nice.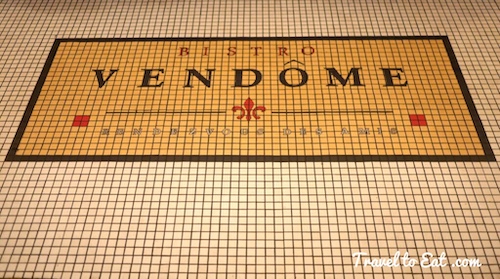 In a world often far too consumed by pretentious menus and overzealous pricing, Bistro Vendôme reminds us that French cuisine is often about the simple pleasures and humble tastes shared with great friends in a cozy city corridor, hidden from the hustle and bustle of the outside. Bistro Vendôme reminds me of the real Paris, down to the little mosaic floor and the covered central passage acting in as an atrium. If you are visiting Denver, take a stroll to Larimer Square and eat at Bistro Vendôme, reservations almost mandatory.
References:
Bistro Vendôme: http://bistrovendome.com/
Bistro Vendôme Facebook: https://www.facebook.com/BistroVendome
TripAdvisor: http://www.tripadvisor.com/Restaurant_Review-g33388-d379530-Reviews-Bistro_Vendome-Denver_Colorado.html
Château l'Oisliniére de la Ramée: http://www.demaisonselections.com/chereaucarreoiseliniere.html
Cleebourg: http://www.cave-cleebourg.com/en/