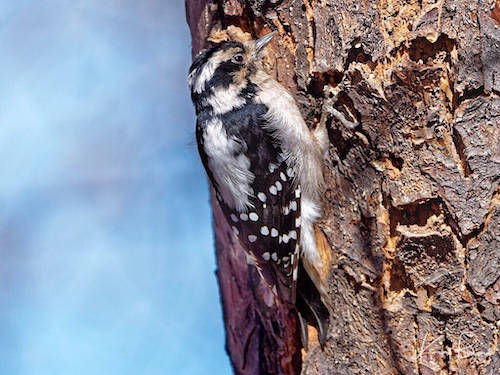 Since I visited Denver recently to visit my mother, I decided to indulge in a bit of winter birding to get her out of the house. Although many people like to look for birds in the summer, when the weather is nice, winter allows you a unique opportunity to actually see the birds without the cover of leaves. As winter snows fall many mountain dwelling species of birds will come down into the valleys and even into cities in the winter. Moreover, species from north of the US/Canada border fly down into the areas where winter is milder, even to Denver as it turns out. The purpose of this post is not to be inclusive, just the the birds I found in a few favorite places. I grew up in Colorado and learned about nature from my late father who was an avid outdoorsman. He would have enjoyed getting out and viewing the birds on display in the nearby parks.

My Mother's Backyard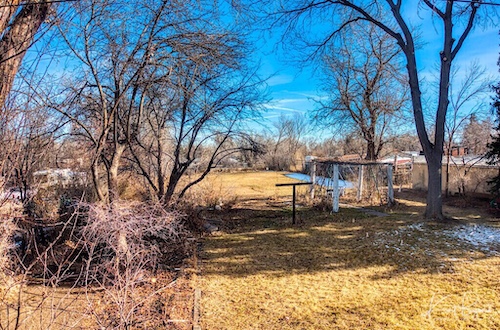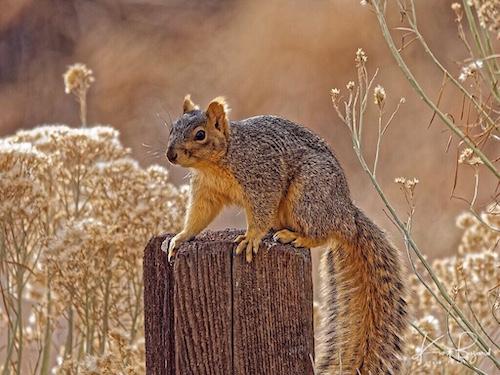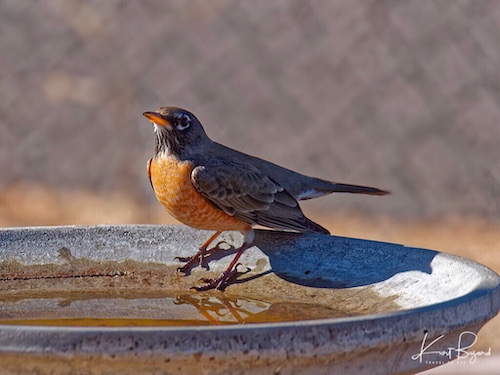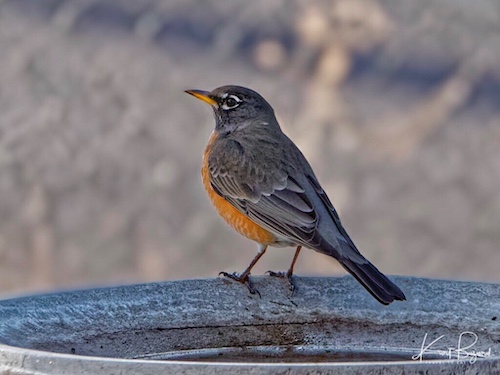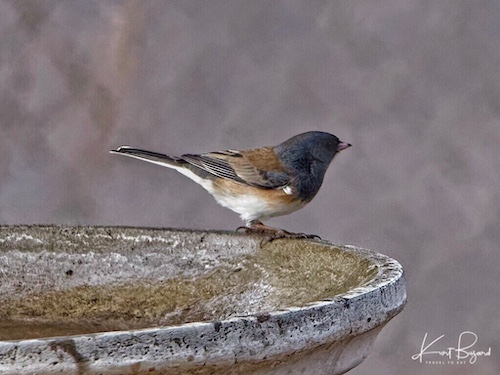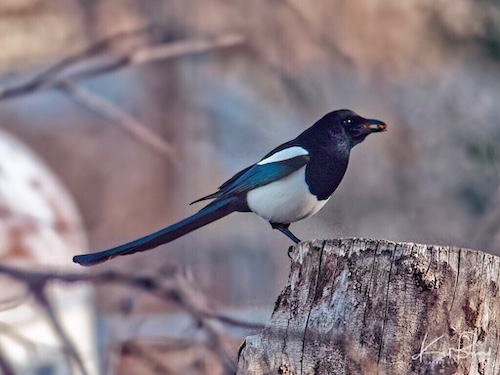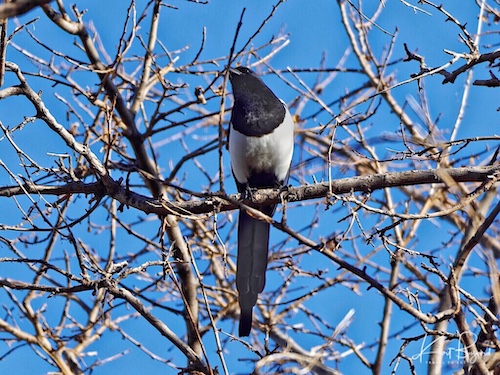 I grew up in this very backyard and in fact watched my father plant the apple trees lining the left side of the photo above. Sixty years ago, this house was a small locus of farm houses surrounded by fields of corn and vegetables, "truck farms" as they were called back then, for the growing city of Denver. The acre beyond the flower garden was planted in corn, sunflowers, zucchini, cucumbers and other vegetables and fruit which my mother would can for use in the winter. The area was full of life back then, quail and pheasant landed in the field, rabbits, skunks, red fox and possums were frequent visitors and part of my childhood. Today, although my mother does not have feeders and the back acre is kept in grass, there are birdbaths and the 60 year old trees provide plenty of cover for the less frequent birds and of course squirrels.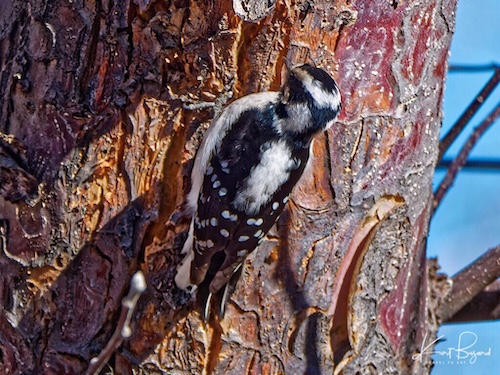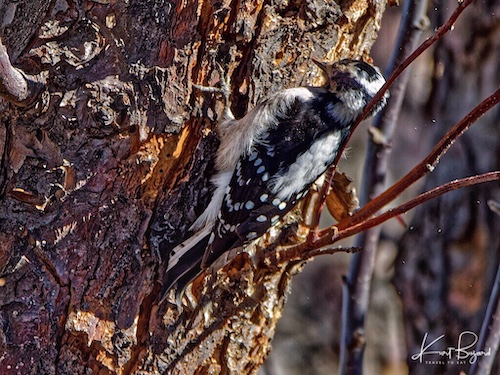 I walked out the back door one day and was confronted with this lovely little Downey Woodpecker (Dryobates pubescens), not ten feet away, busily pecking on an apple tree. This is the smallest woodpecker in North America ranging from 5.5–7.1 inches (14–18 cm) in length and from 0.71–1.16 oz (20–33 gm) in weight. The Downey Woodpecker can be confused with the Hairy Woodpecker which is about 1/3 longer than and weighs almost 3 times as much, although they are not closely related. The Downy Woodpecker's bill is tiny in proportion to the head while the bill is large on the Hairy Woodpecker (Leuconotopicus villosus). Additionally, on the Hairy Woodpecker, the outer feathers are pure white. On the Downy, there are usually black or gray spots along the sides of the white outer tail feathers. You can just make out the dark spots on the side of the Downy Woodpecker's tail in the photos above.
Sloan Lake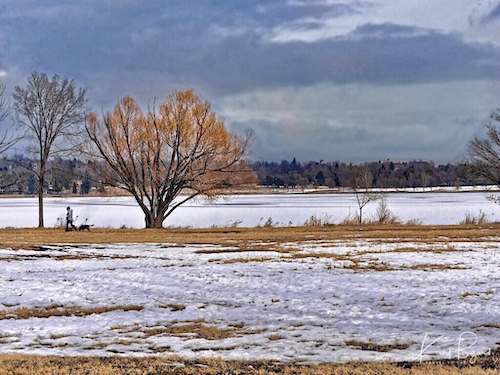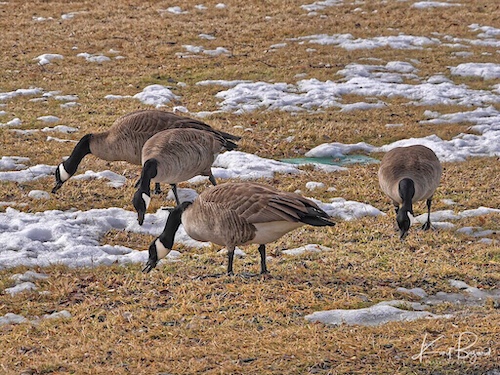 The nearby Sloan Lake or Sloan's Lake is the biggest lake in Denver, and at 177 acres, it's the city's second largest park with stunning views of the Rocky Mountains and Denver skyline. Before the 1860's there was no lake, only a road that connected Denver to Golden. Thomas Sloan received a patent for the land in 1866 and used it to raise cattle and farm. He dug a well and accidentally tapped into an underground aquifer sometime in the 1860's. This flooded his farm and eventually turned into Sloan's Lake, or Sloan's Leak as it would be called. From 1881 to 1908, an amusement park known as Manhattan Beach, operated on shores of the lake. There was also an ice house that provided the ice for true "ice boxes" for the houses in Edgewater. I remember visiting my grandparents house in Edgewater and the drivers would throw us ice chips on hot summer days. Sloan's Lake is a seasonal and year-round home to a variety of birds, fish and other wildlife. Birds include white pelicans, mallard ducks, Canada geese, seagulls, barn swallows, house finches, and common night hawks.
Belmar Park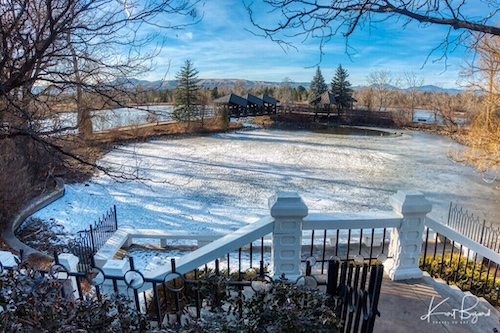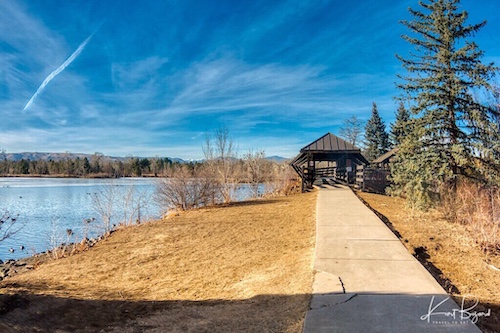 A park nearer to my mother's house is Belmar Park on the old Bonfil estate on the southwest corner of Wadsworth Boulevard and West Alameda Avenue. The property and open space house dozens of bird species, many easily observed on a small island with a great viewing gazebo in the middle of the lake. The city acquired most of the property in 1973, with a philosophy to leave this native area intact in a fairly intensely developed urban region where wildlife could exist. While Slone lake is larger, it has less roosting cover for the birds and there is no comparable elevated viewing area for the birds. Go here to get up and personal with a wide variety of waterfowl.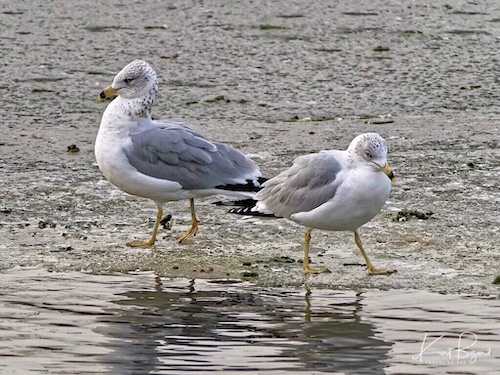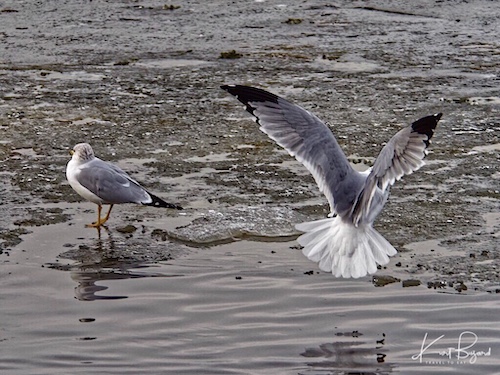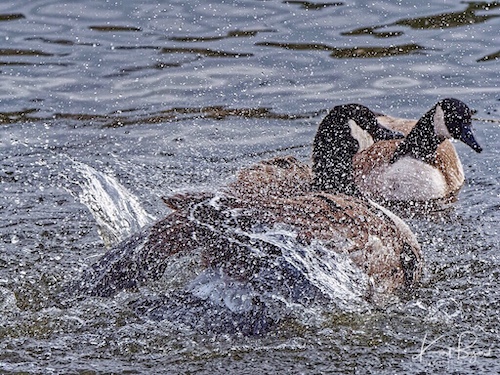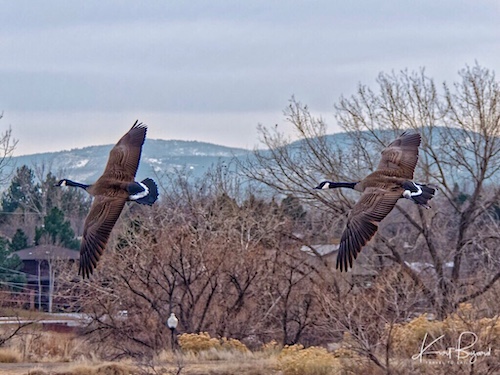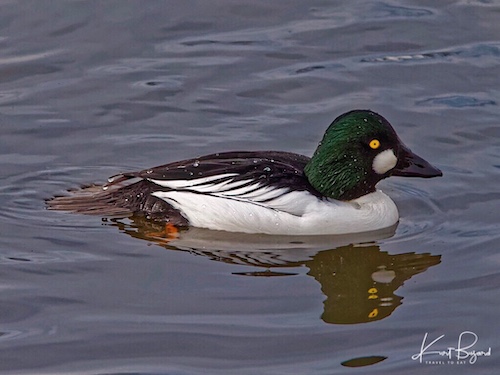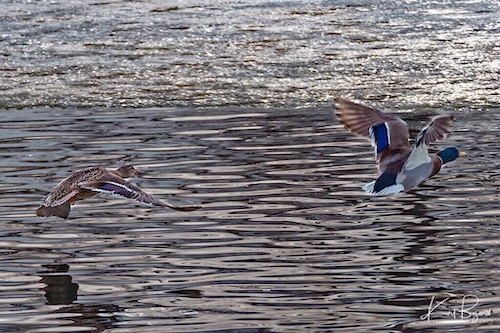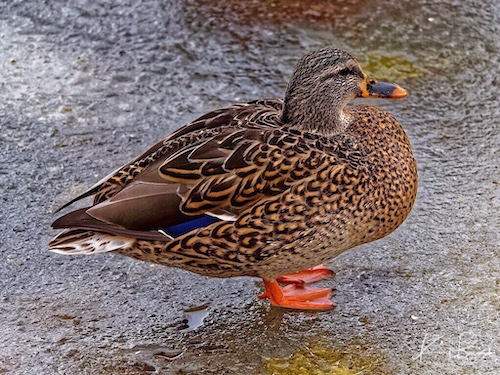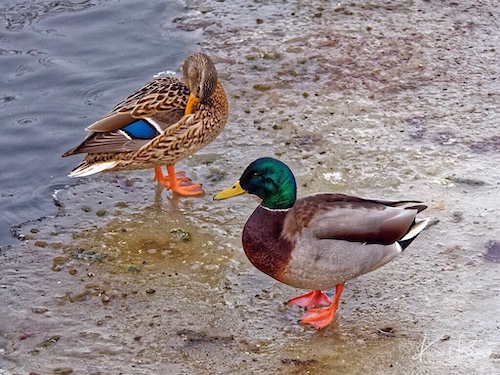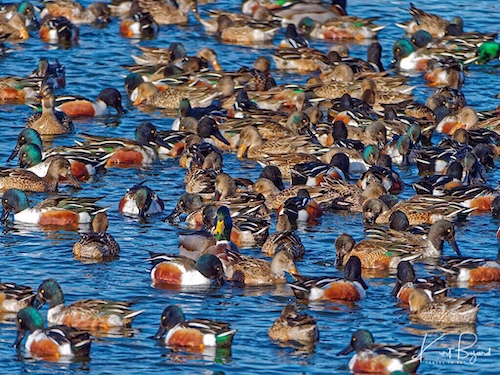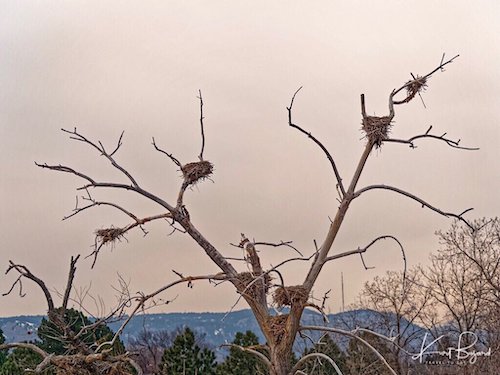 There are no bird feeders around and when I visited it was winter but there were really a large number of Ring-Billed Gulls (Larus delawarensis), Canadian Geese (Branta canadensis) and ducks. You could tell that they felt at home here since there were lots of bird nests and immature water birds clustered together in groups. Ducks found at Belmar in spring include pied-billed grebes, gadwalls, Northern shovelers, teals, and sometimes wood ducks. During breeding season you can witness several Cormorant nests, as well as Great Blue Herons that also nest in the park. American Avocet's will migrate and sometimes hangout at Belmar Park for the summer months. Shorebirds that frequent Kountze lake in the summer are Spotted Sandpipers and Kill Deer.
Brighton and Barr Lake State Park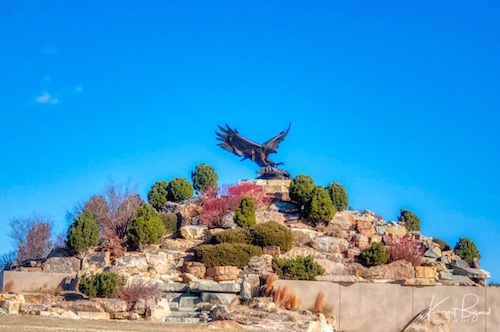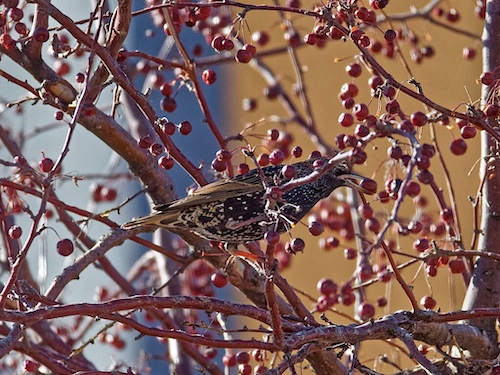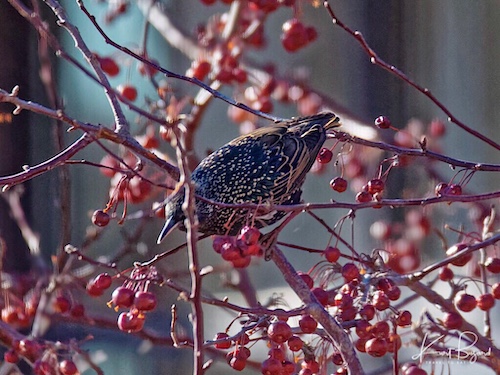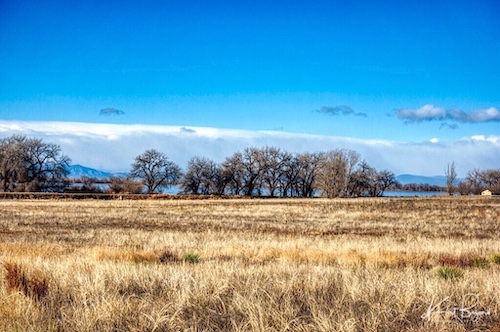 We decided to visit the Bird Conservancy of the Rockies at Barr Lake State Park out near Stapleton airport or more precisely just east of Brighton Colorado. Brighton was founded in the 1870s as a stage/railroad depot and farming community. The town was originally named Hughes Station. Barr Lake is fed by the Burlington Ditch, which is diverted from the South Platte River. We had breakfast in Brighton and it was there that I found European Starlings (Sturnus vulgaris) feasting on winter berries. In the late 19th century, a group called the American Acclimatization Society released a couple of hundred starlings in New York's Central Park in 1890 and 1891, and they are now found across the U.S., from the treeline up north down into Mexico. They were first recorded in Colorado in 1937, and are now found across the state as high as 10,000 feet. They are evidently quite proud of the birding in their area, they have a statue of an Eagle at the turn into town.
Bird Conservancy of the Rockies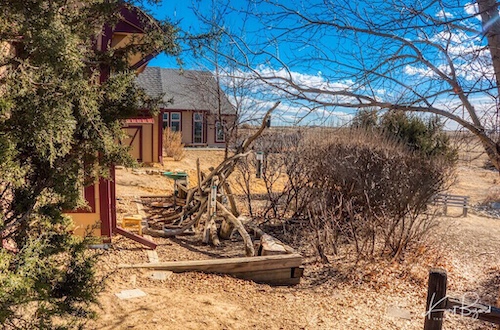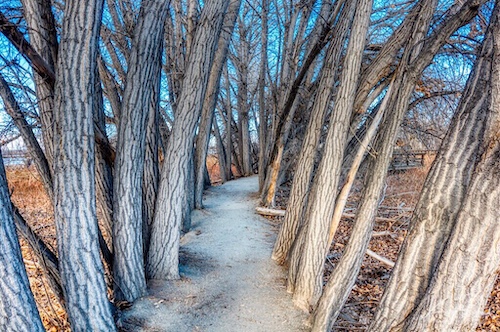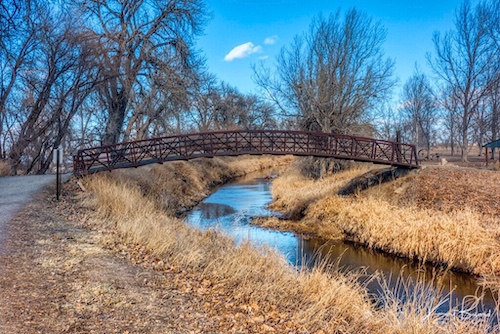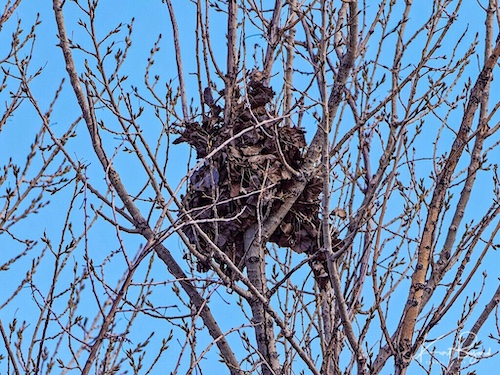 The Bird Conservancy of the Rockies was first founded in 1988 as Colorado Bird Observatory and later changed to Rocky Mountain Bird Observatory. Its goal was to address bird conservation needs in the Western United States. Its headquarters are located in Barr Lake's Nature Center within Barr Lake State Park, just east of Brighton, Colorado and about 30" from the airport. There is a level 8.8-mile multi-use trail that circles the lake, passing by several wildlife viewing stations and the park's wildlife refuge in the southern part of the lake. More than 350 species of birds have been spotted in the park. Numerous bald eagles winter at Barr Lake and one pair stays to nest and raise its young every year, unfortunately on the day we visited there were no eagles to be seen. Barr Lake's Nature Center has displays about the park's wildlife and you can have your questions answered by a naturalist.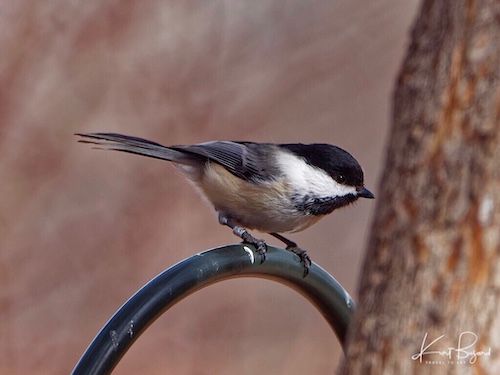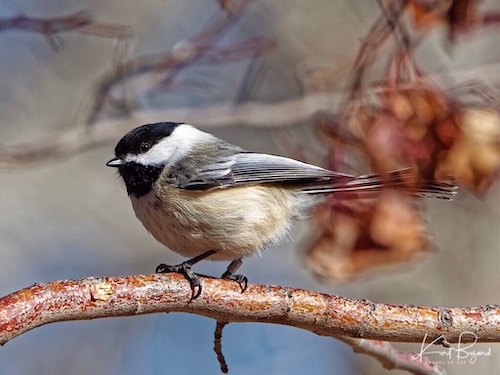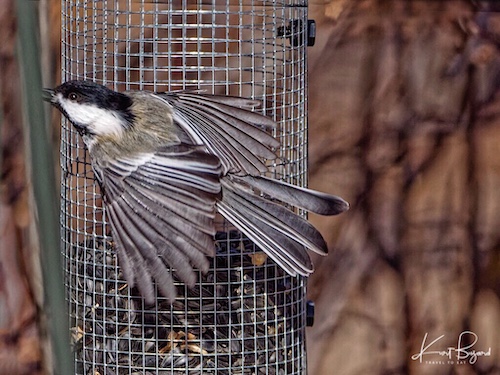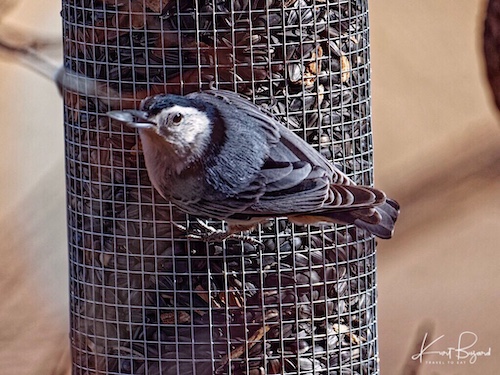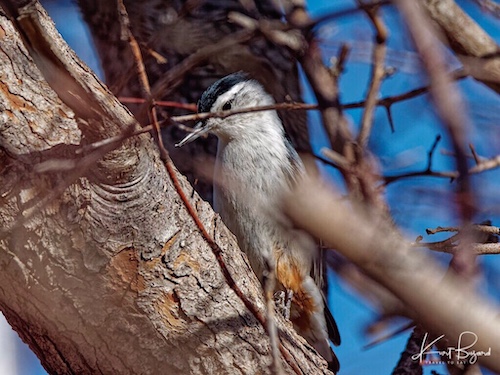 As colder weather sets in, some small birds form mixed flocks to increase their chances of survival. In much of North America, Black-Capped Chickadees and Nuthatches lead in forming such flocks, and should a hawk be sighted, whistle an alarm call that the other species understand. Also, Chickadees, Nuthatches and Warblers foraging their way through forests have been shown to spur the growth of pine trees in the West by as much as one-third, according to a University of Colorado at Boulder study. "This is a very rigorous study that essentially shows that even modest little birds like chickadees and nuthatches can help improve the heath of the trees, which are the monarchs of the forest," said CU-Boulder biology Professor Yan Linhart.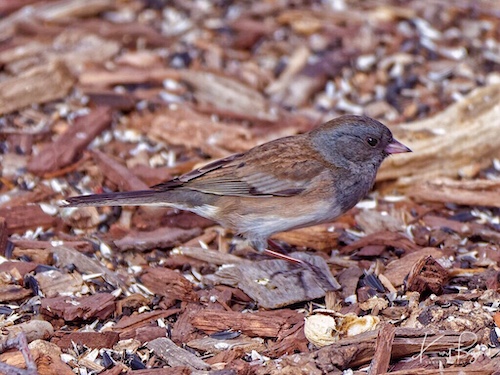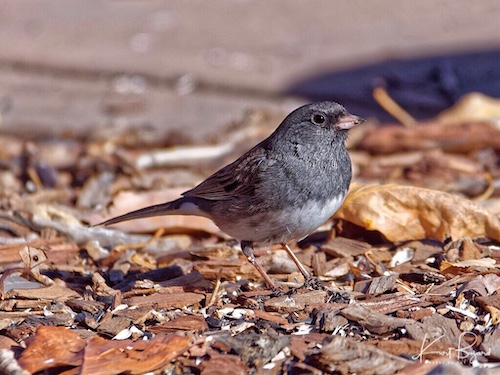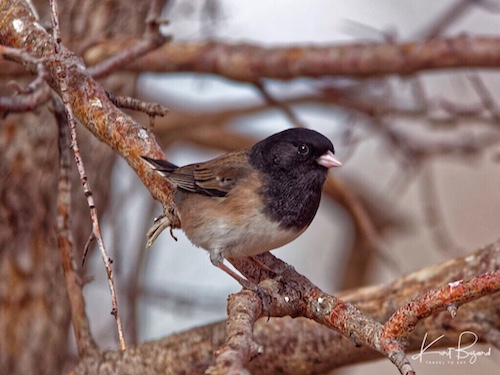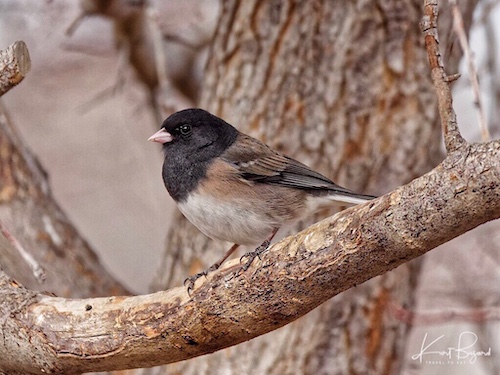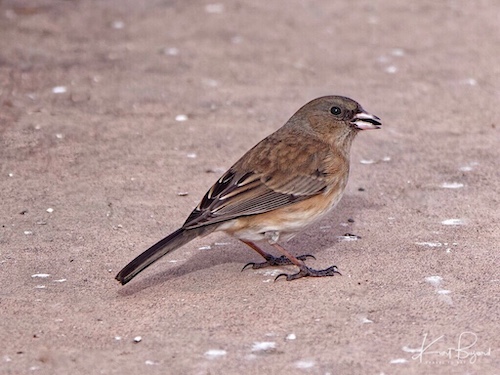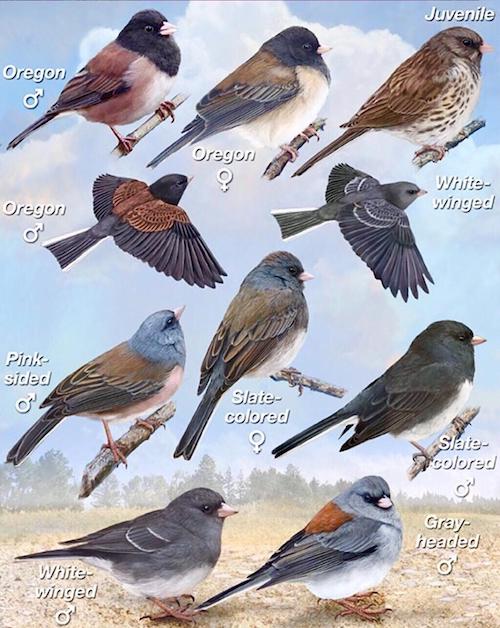 The Dark-Eyed Junco (Junco hyemalis) is a genus of small grayish American sparrows. This bird is common across much of temperate North America and in summer ranges far into the Arctic. It is a very variable species, and its systematics are still not completely untangled. There are more or less 6 subspecies of Dark-Eyed Juncos. The first four listed below are possible in Colorado in winter.
Slate-colored – All North America
Oregon – Western North America
Pink-Sided – Central North America
Gray-headed – Great Basin
Red-backed – AZ and NM
White-winged – small strip of area from Montana to CO
Even though I am not completely sure of the specific subspecies or forms, I can say with certainty that the Dark-Eyed Junco is quite variable in appearance.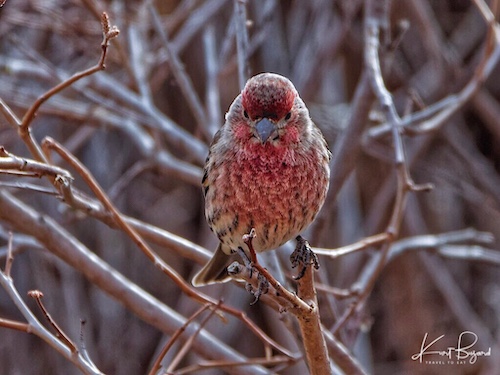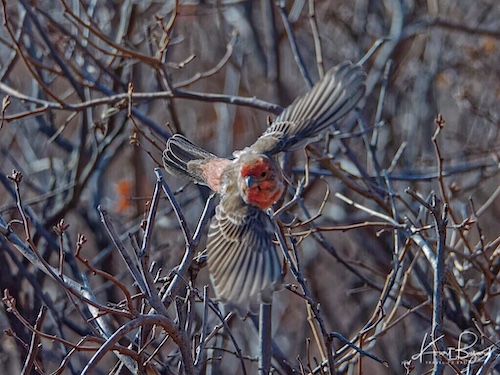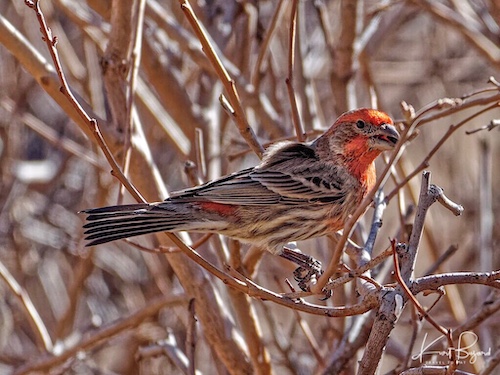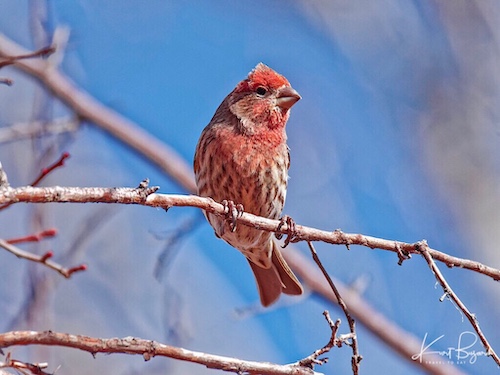 For those of us who live in the west, The choice between House Finch and Cassin's Finch is always a bit tricky. Cassin's Finch has a large head that often appears to have a peaked crown. The short body is somewhat large, with a short, deeply notched tail. The slightly longer bill is heavy and conical with nearly straight culmen (top of the bill). Typically, Cassin's Finch does not have brown streaks on the belly, so I am unsure of the identification above.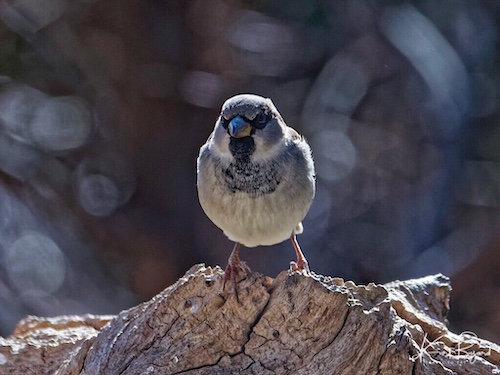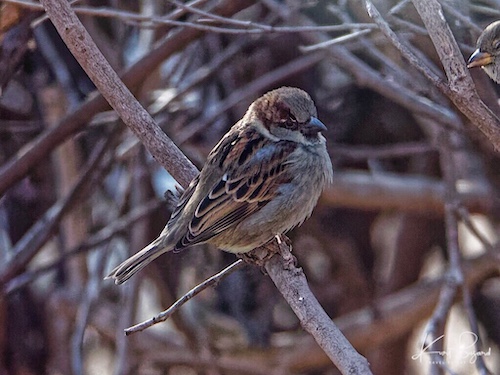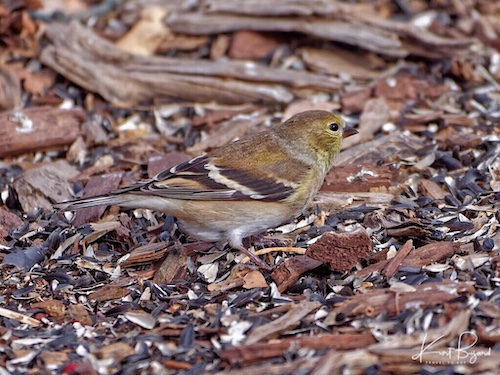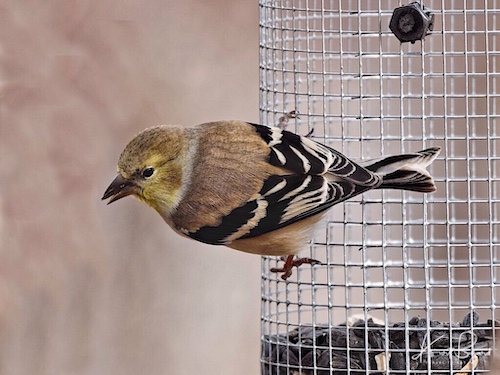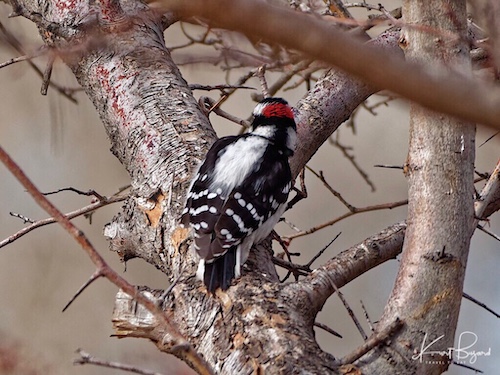 The hairy woodpecker (Leuconotopicus villosus) is a medium-sized woodpecker, averaging approximately 9.8 inches (250 mm) in length with a 15 inch (380 mm) wingspan. Adult males have a red patch or two side-by-side patches on the back of the head; juvenile males have red or rarely orange-red on the crown. I just got a glimpse of this one but you can clearly see that there are no spots on the white tail feathers.
References:
Top Spots For Bird Watching Near Denver
Why do Downey and Hairy Woodpecker's Look so Similar when they aren't Close Relatives?
Belmar Park in Lakewood displays history, Bonfils wealth and wildlife
Bird Conservancy of the Rockies
Joe Prentice: Do starlings deserve their bad rap?
Chickadee, Nuthatch Presence In Conifers Increases Tree Growth, Says CU-Boulder Study
Dark-eyed Junco Frustrating Subspecies