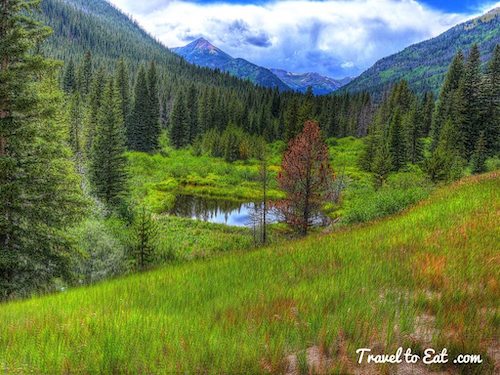 My niece got married in Grand Lake this summer and we traveled from Denver over Berthoud pass to the wedding on I-40. I have fond memories of Berthoud pass, when I was a kid there was a glacier on the top all summer long and a rope lift. That is where I and my friends learned to ski. Later there was an actual ski area which apparently closed in 2002 due to financial problems. Berthoud Pass is a unique environment, where a major highway crosses the Continental Divide in a topographically and climatically ideal location that lends itself to a lengthy season of challenging deep powder skiing. Thus, water that falls on the Western Slope ends up in the Colorado River and water on the Eastern Slope ends up going east. The pass is named for Edward L. Berthoud, the chief surveyor of the Colorado Central Railroad during the 1870s. Accompanied by Jim Bridger, Berthoud discovered the pass in July 1861 while surveying a possible route for the railroad. Berthoud reported that the pass was suitable as a wagon road, but not as a railroad. The pass has steep grades on either side (6.3%), along with winding switchbacks and many tight spots.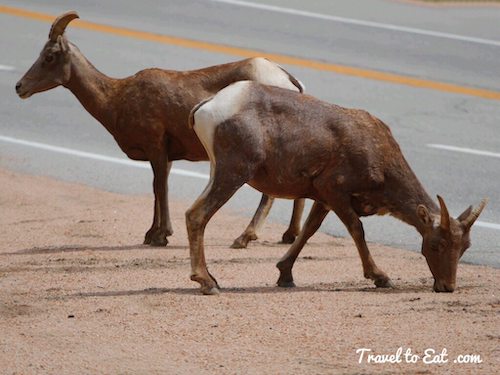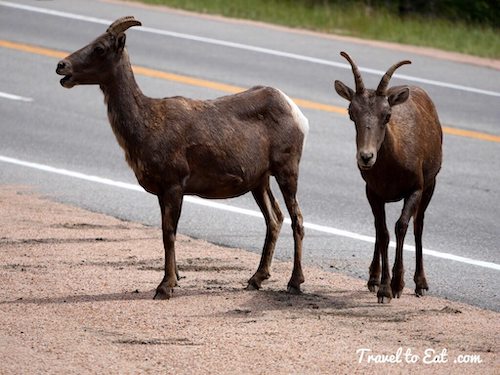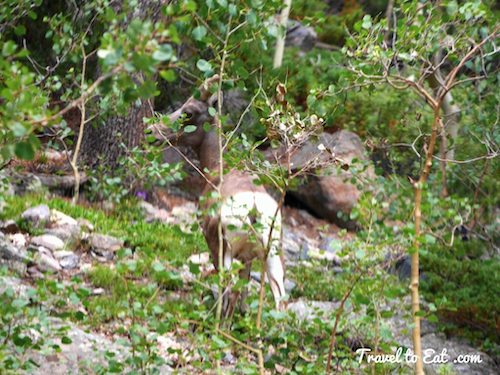 We ran across two young mountain goats on our way up the pass. They seemed pretty tame, I got out of the car and snapped a few pictures before they scampered up into the underbrush. I took a picture as they were leaving to show the challenge you can have in picking them out of the background.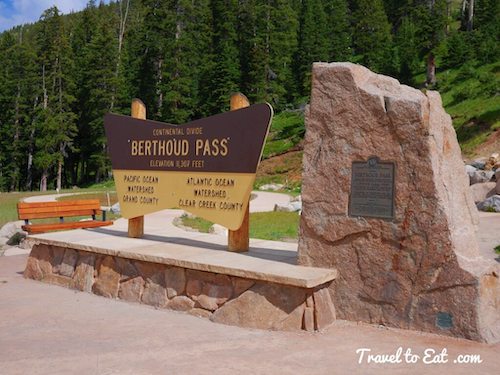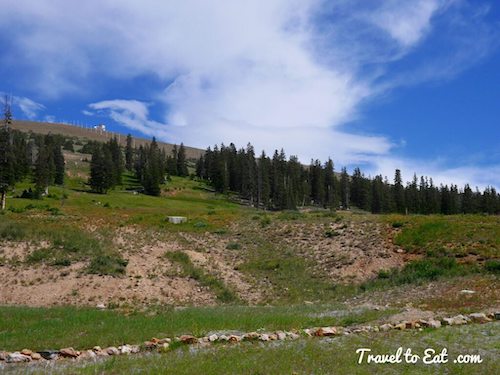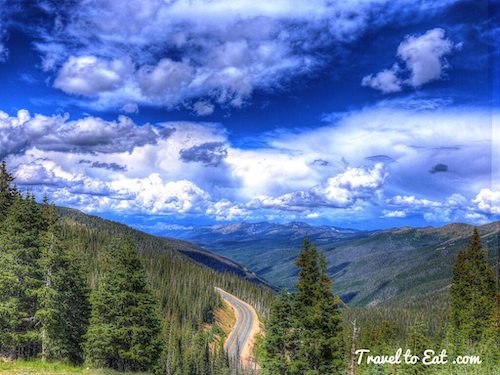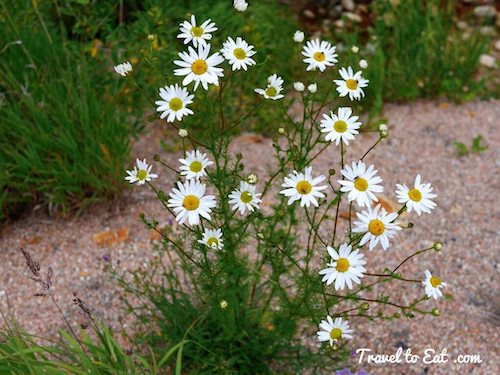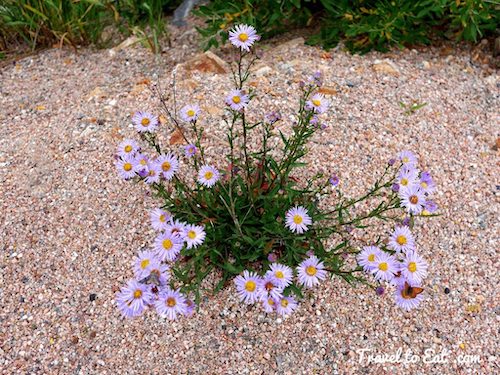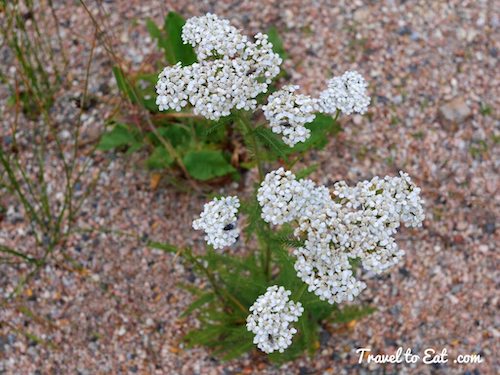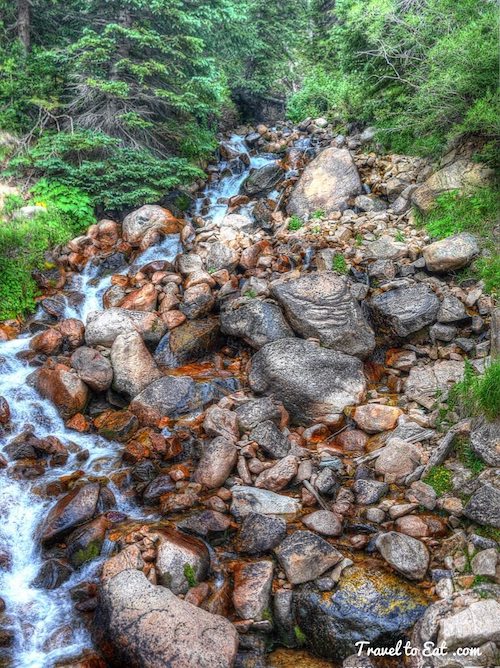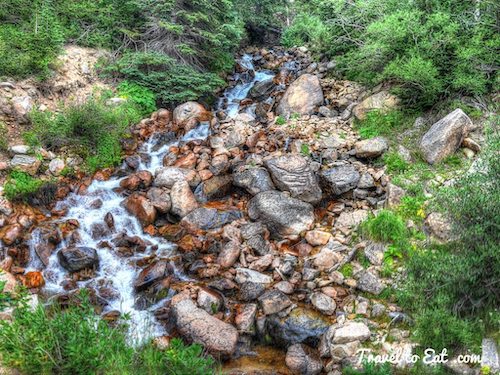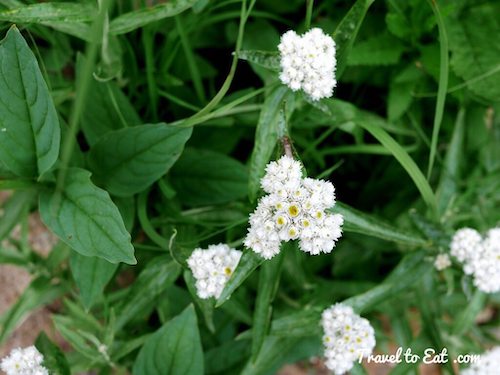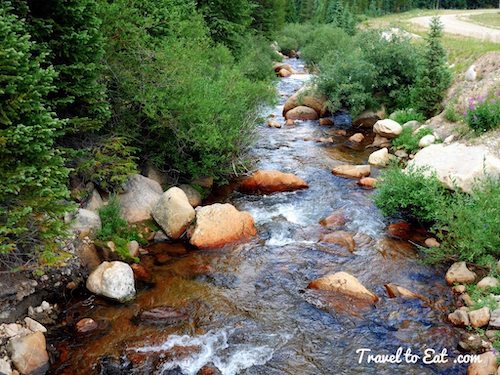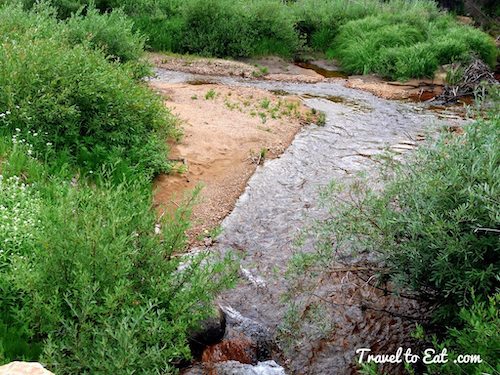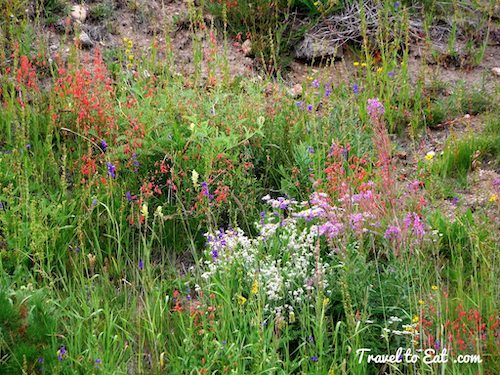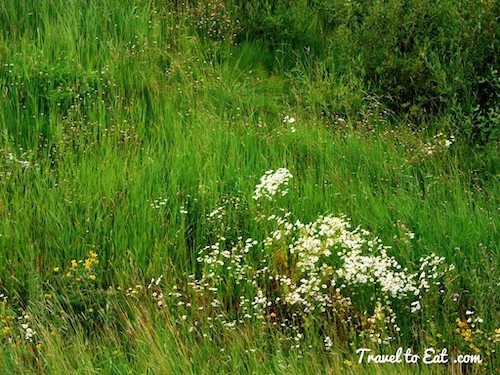 I think you will agree it was a beautiful day and a lovely drive. The altitude, at 11,307 feet, bothered Lisa a little but the view was unbeatable on top of the pass. As we went down, there were tons of mountain wildflowers and streams, making for more than a few stops. If you get a chance, check out the lovely Berthoud Pass and of course what lies beyond; Fraser, Winter Park, Grand Lake, Rocky Mountain National Park and Estes Park.
References:
Friends of Berthoud Pass: https://www.facebook.com/BerthoudPassAvy
Alpine White Flowers: http://www.wildflowersofcolorado.com/html/white.html