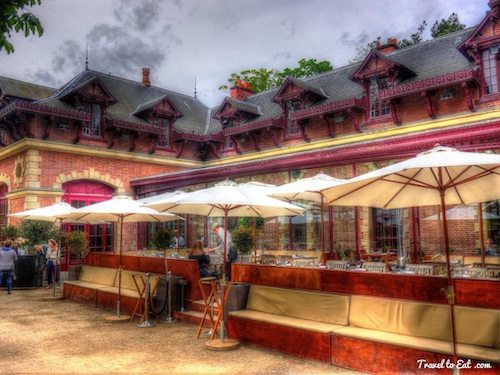 It was a little cloudy out today but we decided to go out and visit the Bagatelle gardens. It was so beautiful I took over one hundred pictures. I have decided to break my post on Bagatelle into several sections rather than one long post. This post is the charming little restaurant located on the grounds. Marie-Antoinette waged that the Count of Artois, who had bought this property in 1775, could not turn it into a serviceable property in 64 days. Belanger designed the house and Thomas Blaikie built the gardens, to the day's in-vogue anglo-chinois taste. Bagatelle park and chateau only barely eluded obliteration during the Revolution, but a string of owners altered them considerably. The orangerie, gates and stables date back to 1835, and the guard's lodgings were built in 1870, along with the Trianon and the two terraces. The restaurant is in the old stables.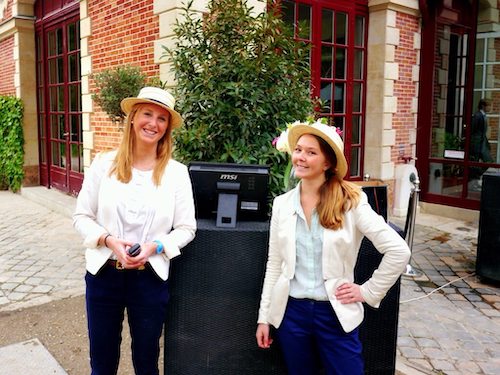 We were met by two charming French girls in straw hats. The service was uniformly great, although our male waiter was not as pretty as these two.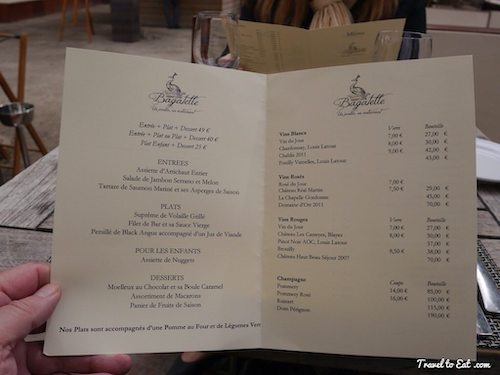 The menu is pretty simple although the food is quite exceptional.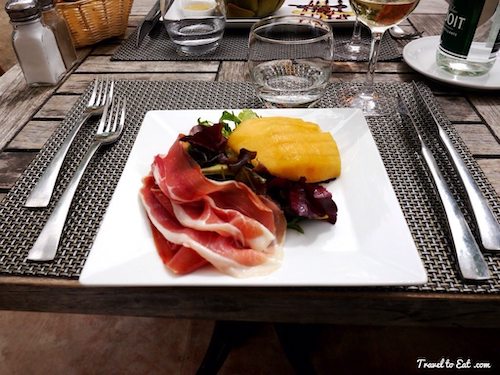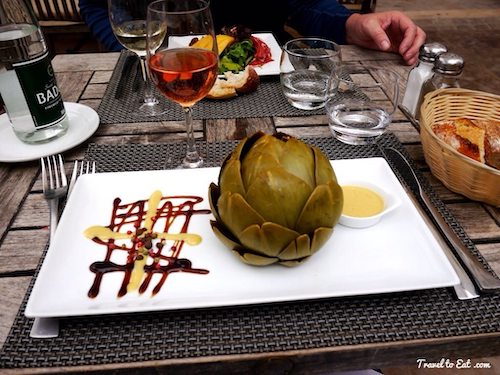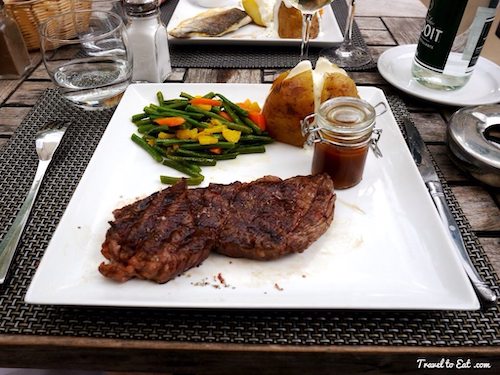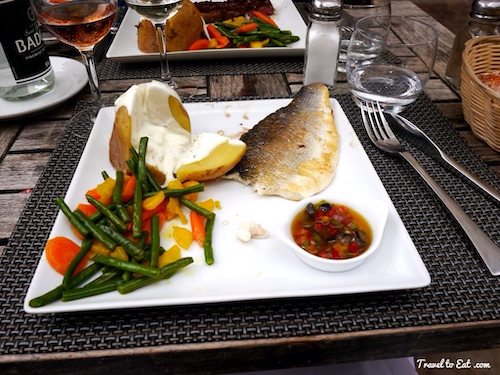 I got the prosciutto and melon and Lisa had the artichoke, both were delicious. The artichoke in particular was well cooked and then chilled, my favorite although a bit more time consuming. I had the beef and Lisa had the Chilean Sea Bass. We started eating before taking pictures, sorry about that. Both were well cooked and delicious, the potatoes were amazingly good. The plating was perfect, the service was really fun and the food was great. Funny thing, the best two restaurants we have visited in the past couple of weeks are this location and La Baleine at the Jardin des Plantes. I looked, they are not run by the same company but it is an interesting coincidence. If you are in Paris for more than a couple of days, you are missing an opportunity not to visit.
References:
Bagatelle Restaurant: http://www.lafourchette.com/restaurant/les-jardins-de-bagatelle/18553
Parc Bagatelle: http://www.paris.fr/english/parks-woods-gardens-and-cemeteries/parks/parc-de-bagatelle/rub_8213_stand_34236_port_18989