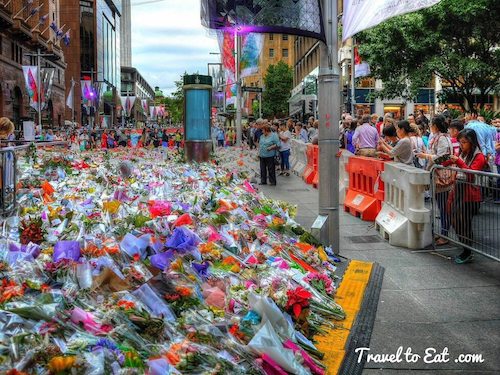 Sorry for the lack of posts recently, we have been in Australia and New Zealand for a a cruise and to check out the local cuisine, sights and culture. In light of the recent attacks in Paris, I thought I would lead with the attack in Australia. The Australian situation is different for many reasons, but to list a few the attacker was neither sane nor a good Muslim despite his origins in Iran. On 15–16 December 2014, a lone gunman, Man Haron Monis, held hostage ten customers and eight employees of a Lindt Chocolate Café located at Martin Place in Sydney, Australia. He had an extensive record of prosecutions and criminal convictions in Australia. Monis was convicted for criminal use of the postal service to "menace, harass or cause offence", for a campaign protesting the presence of Australian troops in Afghanistan, in which he called the soldiers murderers. His criminal history also includes a charge of accessory to murder relating to the death of his former wife, numerous charges of sexual assault, aggravated indecent assault, and common assault, an all round nasty piece of work. In fact he received asylum in Australia in 1996, Monis was known to police and on bail in Sydney facing a number of serious charges at the time of the siege. He was a self-styled Muslim cleric, but had been rejected by both Sunni and Shia members of the Sydney Muslim community, according to Keysar Trad, founder of the Islamic Friendship Association of Australia.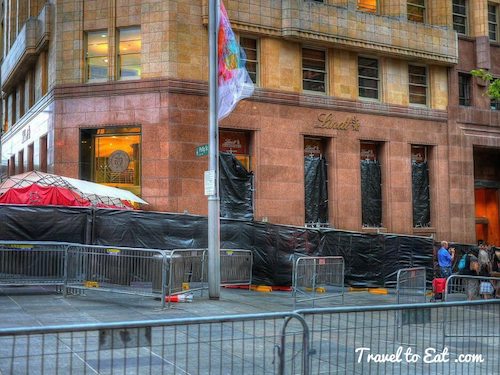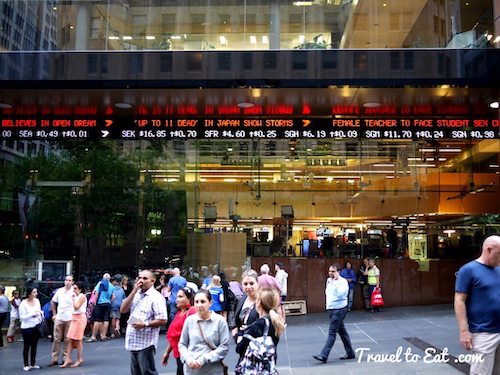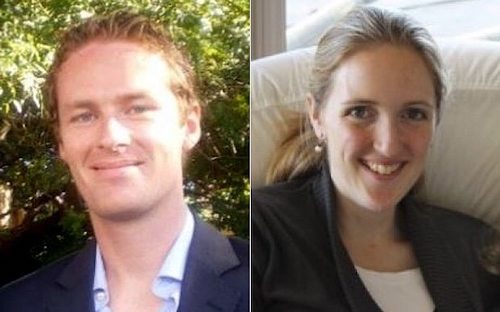 Martin Place has long been Sydney's business hub, and a home to banks and finance companies. Closed to traffic, it runs from bustling George Street uphill to NSW Parliament House on Macquarie Street. The Lindt cafe on the corner on Philip Street is directly opposite the Channel Seven studios, from which the network broadcasts its high-rating AM shows Sunrise and The Morning Show. Channel 7's Martin Place studio staff unwittingly became siege central, with The Morning Show's Larry Emdur and Kylie Gillies cutting from regular programming to broadcast the chilling vision live. Apparently the ultimate plan was a public beheading in front of the cameras. At the end of the seige, seeing an opportunity, the manager of the café, Tori Johnson grabbed the gun, tragically it went off killing him. But it triggered the response of the police and eventual freedom for most of the hostages. "Reports have also emerged that Katrina Dawson, a 38 year old barrister, was shielding her pregnant friend from gunfire and was killed. These heroes were willing to lay down their lives so others might live." The hostage-taker was killed, a fitting end to a truly evil man.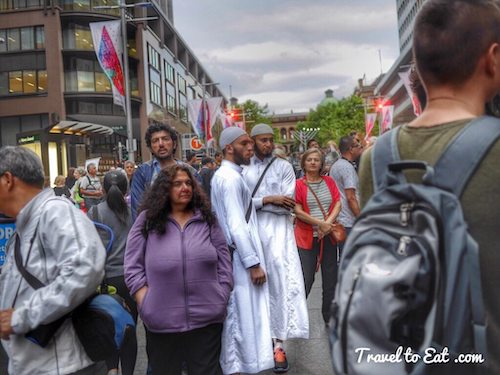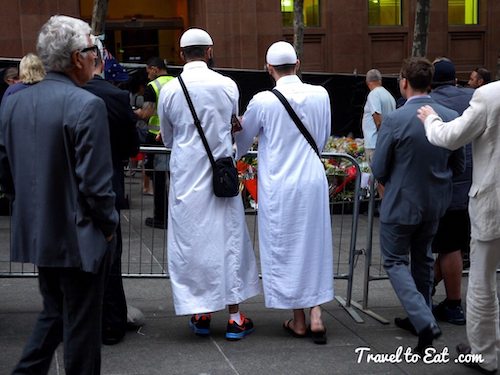 During the siege, Sanier Dandan, president of the Lebanese Muslim Association, informed ABC News that Australian Muslim leaders were meeting online for discussions as to how the Muslim community could help with the situation. Dr. Ibrahim Abu Mohamed, the Grand Mufti of Australia, condemned the incident in a statement released on 15 December. The same afternoon, around fifty Muslim groups issued a joint statement in which they condemned the incident. The Australian Ahmadiyya Muslim Association condemned the incident, the national president saying that "such actions are criminal and totally contrary to the teachings of Islam." Egypt's Grand Mufti Shawqi Allam also condemned the attack. When we visited the memorial of flowers, several Muslims were present, adding their sadness to that of the entire country. During and immediately following the incident, some in the community expressed concern about an increased potential for violence or intimidation directed at the Australian Islamic community. Due to this concern among some local social media users, many started using the hashtag #illridewithyou [I'll ride with you]. This sought to give practical physical and emotional support to Muslims travelling alone on public transport by people tweeting their bus/train route and suggesting that they would be willing to "ride with" anyone who might feel threatened. In our experience this was never seen as a Muslim attack by everyday Australians.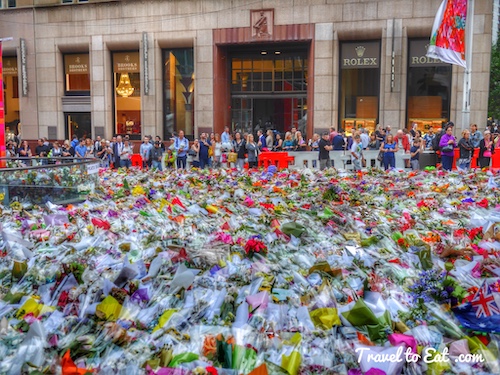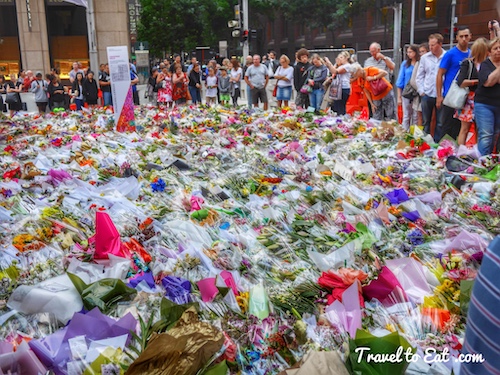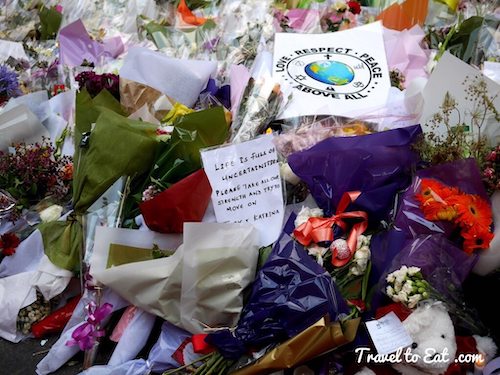 On the morning of the siege, after police declared the crisis to be over, a makeshift memorial began to take shape in Martin Place. From the first bunch of lilies, tributes developed into a field of flowers that "you can smell before you can see" and which was extensively reported and photographed. We visited three days after the end of the siege and the flowers had engulfed Martin Place. There were lines of solemn mourners waiting up to an hour in long lines to place their offerings, reading the messages to the families along the way. On December 23, during a period of rain, nearly 100 volunteers began to clear the flowers. Cleansing operations manager Shane Smith asked volunteers to take care with any ornaments, toys or candles by placing them in specific boxes lined with bubble wrap. The messages on cards will be digitized for the families of victims Tori Johnnson and Katrina Dawson. New South Wales Premier Mike Baird arrived at 10.15am to thank volunteers for their work and assisted them in packing boxes. Mr Baird said it was hard not to be moved by the messages left for the siege victims and their families. The Premier said a more permanent memorial will be chosen in consultation with the families of the siege victims, but said it would "reflect the spirit" already seen in Martin Place. Volunteers estimated well over 100,000 bouquets had been left at the memorial.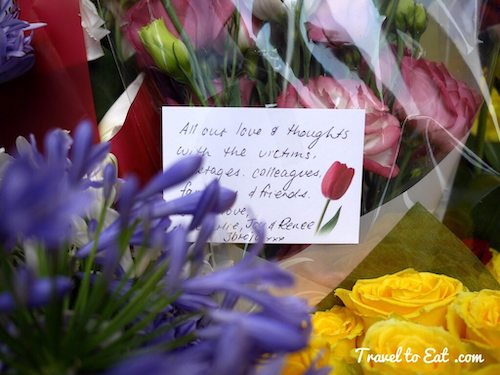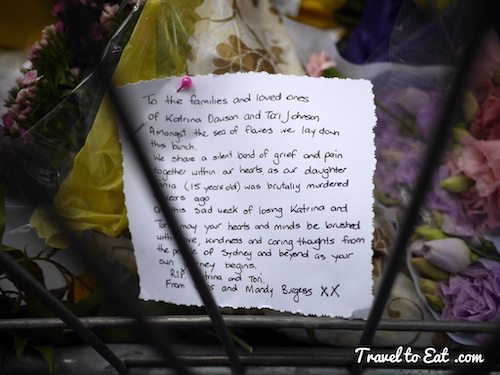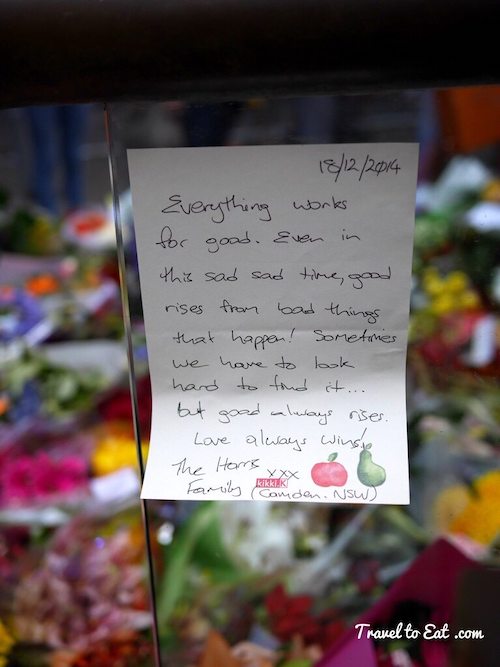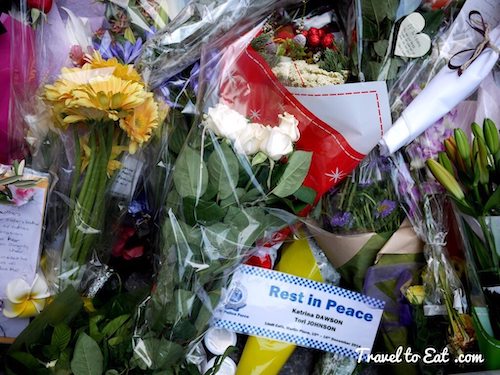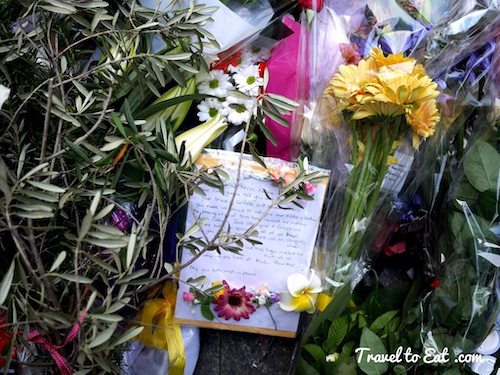 So what are we to make of this horrible incident and unbelievable outpouring of love from Australia to the victims? Well to begin, this is not an act related to Islam, despite the fact that the man was born in Iran (he felt Iran was too moderate) or his professed adherence to Islam. No, unfortunately he was just a madman with a gun, a disaffected individual who got two nice, brave people killed. Unfortunately, in the United States we have seen many more examples of this situation, in schools, theaters and generally public places involving a guy with a gun and many dead onlookers. Perhaps the lesson to be learned here is that in Australia, where guns are heavily controlled, a rare incident like this spurs over 100,000 people to lay down flowers in grief while at home we have become numb to the crazies and have given up on controlling guns in any way. Will we ever completely stop tragedies like this, I think not, but perhaps we can wake up and truly mourn the hundreds of gun deaths in America with effective laws, better law enforcement and at least some reduction of the ocean of guns in our country.
References:
BBC Monis: http://www.bbc.com/news/world-australia-30484419
BBC Seige: http://www.bbc.com/news/world-australia-30490664
Lindt Café as a Target: http://www.news.com.au/national/siege-at-sydneys-lindt-cafe-martin-place-long-identified-as-a-terrorist-target/story-fncynjr2-1227156341960
CNN 7 Questions about Islam: http://www.cnn.com/2015/01/10/living/questions-islam/
Flowers Removed: http://www.smh.com.au/nsw/sydney-siege-flowers-removed-from-martin-place-20141223-12ckly.html