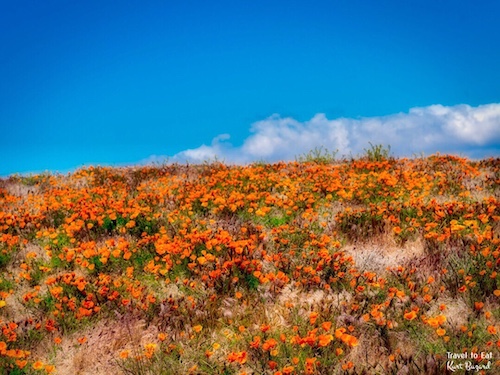 Since this was a wet spring in California, we decided to visit the poppy reserve in Antelope Valley. The Antelope Valley California Poppy Reserve is a state-protected reserve of California, USA, harboring the most consistent blooms of California poppies, the state flower. The reserve is located in the rural westside of Antelope Valley in northern Los Angeles County, 15 miles (24 km) west of Lancaster and about 35 miles from Santa Clarita. The reserve is at an elevation ranging from 2,600 to 3,000 feet (790 to 910 m) above sea level in the Mojave Desert climate zone. The intense blooming season for the California poppy falls usually within late winter to early spring, during the months of mid-February through mid-May. Blooming seasons are dependent on the amount of rainfall during the winter to early spring seasons. Within the reserve, there are 7 miles (11 km) of trails, including a paved section for wheelchair access, which traverse through the poppy fields.
Antelope Valley Poppy Reserve California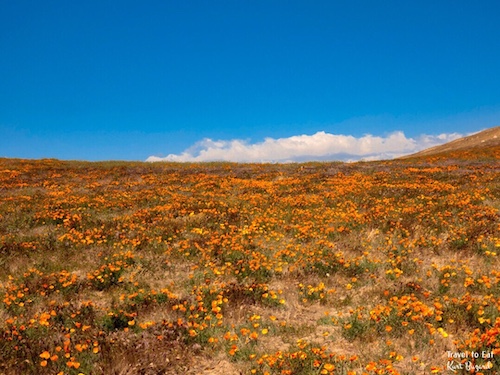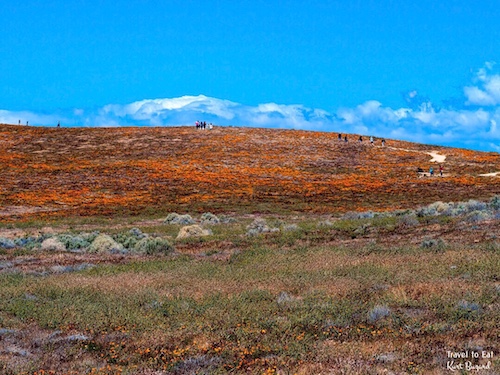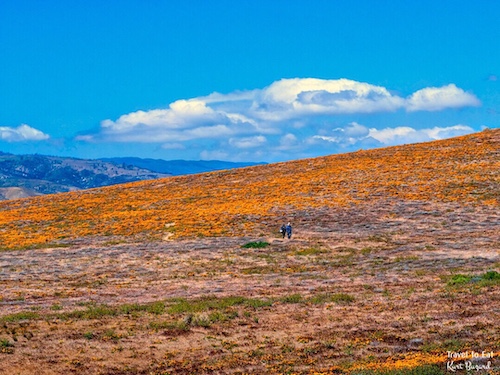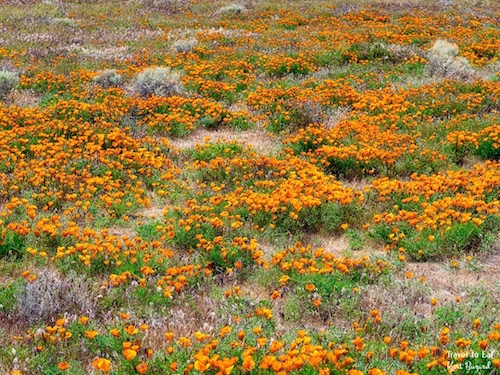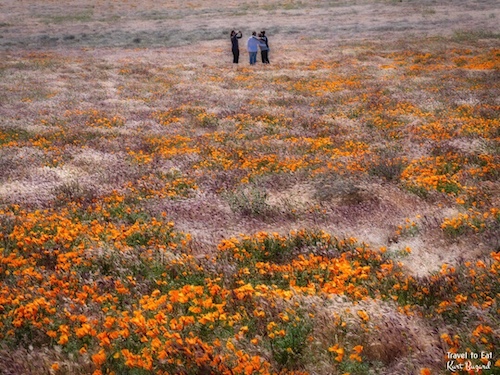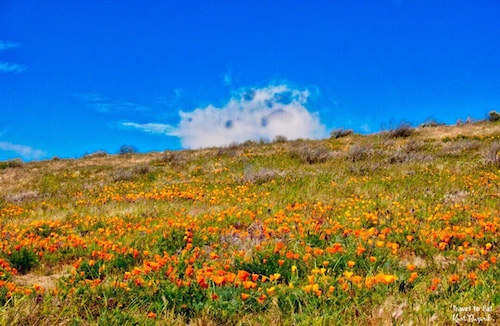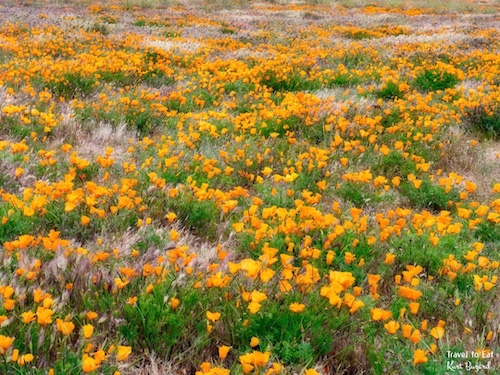 Even though the poppy bloom was a little sparse, there were throngs of people there to witness the natural beauty. This was despite the 40-50 mile winds in the 60 degree temperatures, making coats mandatory and even standing upright difficult.
California Poppy (Eschscholzia californica)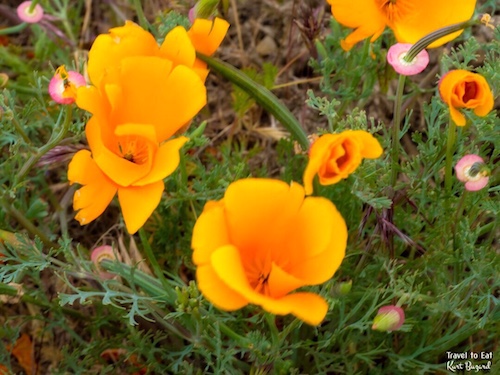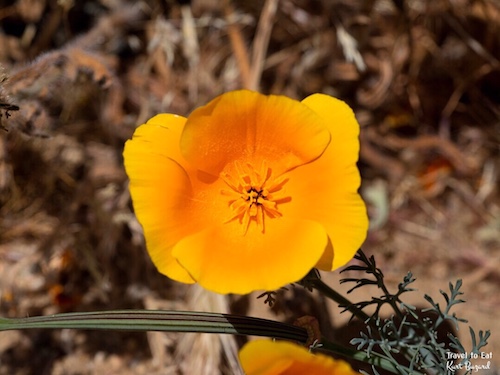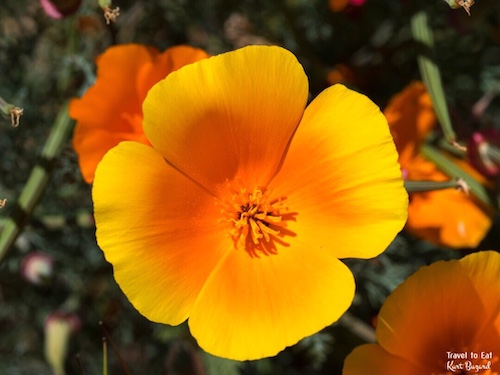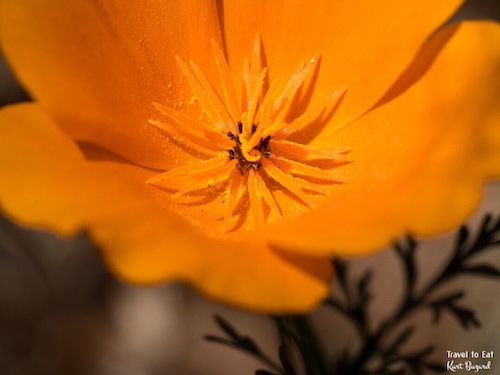 The California Poppy is beautiful at a distance and both delicate and sturdy up close. Eschscholzia californica (California poppy, Californian poppy, golden poppy, California sunlight, cup of gold) is a species of flowering plant in the Papaveraceae family, native to the United States and Mexico. It is an ornamental plant and it is used medicinally and in cooking, and it became the official state flower of California in 1903. Because of its beauty and ease of growing, the California poppy was introduced into several regions with similar Mediterranean climates. It is commercially sold and widely naturalized in Australia, and was introduced to South Africa, Chile, and Argentina.
Visitor Center Stained Glass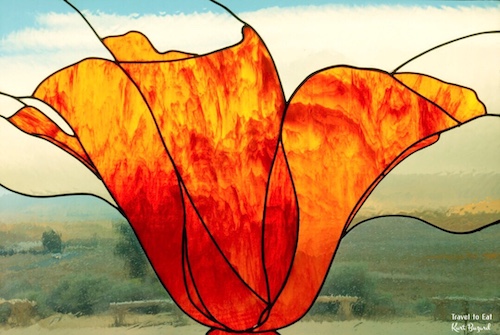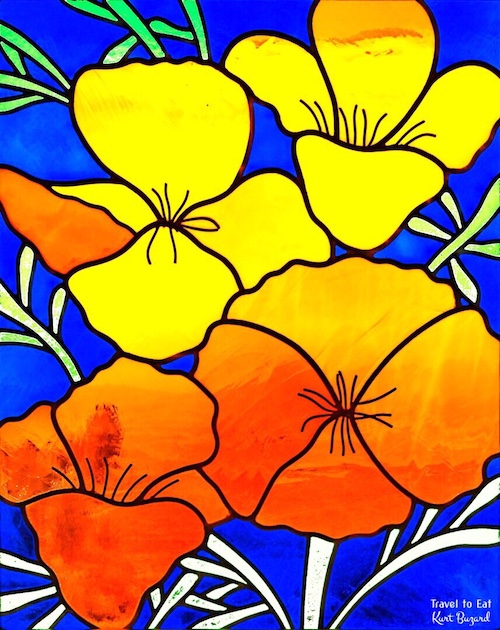 They have a very modern visitor center at the Antelope Valley Poppy Reserve with two beautiful stained glass windows of poppies. It is a refuge of sorts with bathrooms and shielding from the wind.
Other Wildflowers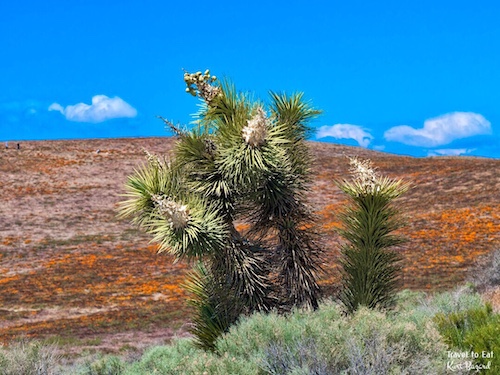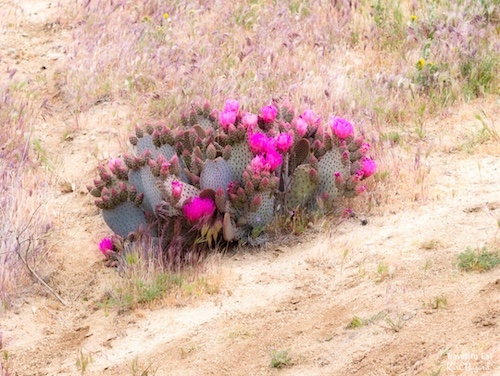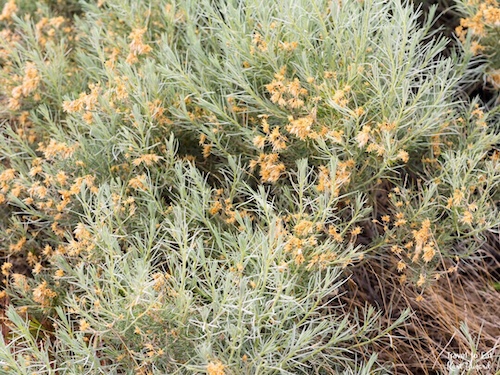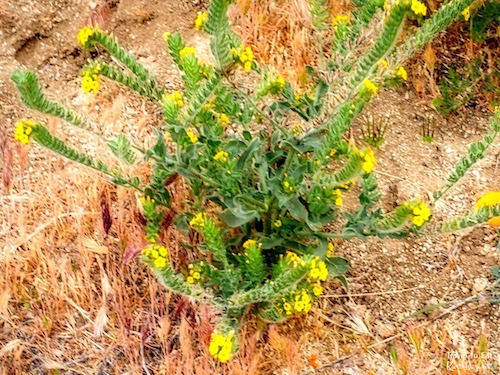 There are a variety of other wildflowers in the reserve, including Joshua trees, Bevertail cactus, Rubber Rabbitbrush and Fiddleneck, all in bloom.
Surrounding Area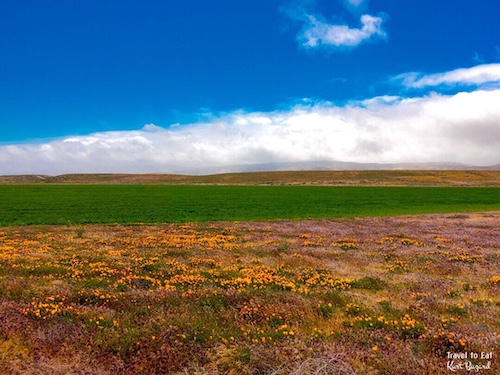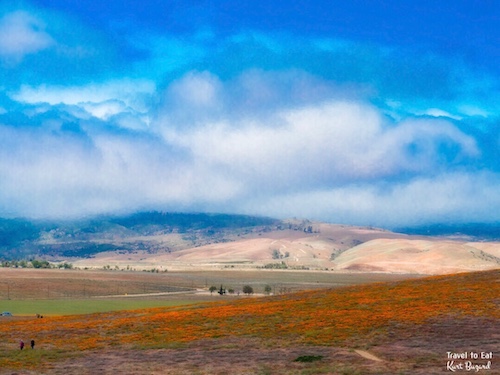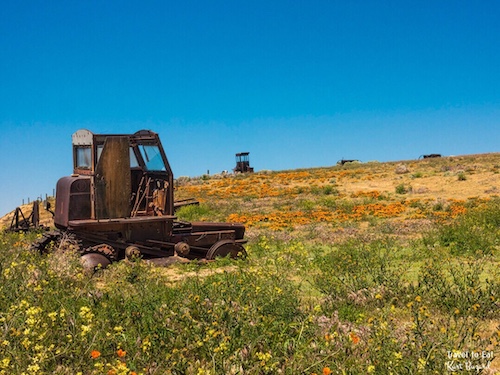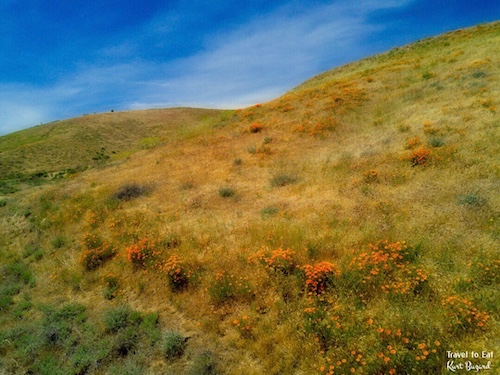 The surrounding area is windswept, with fewer poppies, but equally beautiful. As always I hope you enjoyed the post, please leave a comment.
References:
Antelope Valley Poppy Reserve: https://www.parks.ca.gov/?page_id=627
Facebook: https://www.facebook.com/PoppyReserve/
Fiddleneck: http://mojavedesert.net/wildflower/fiddleneck.html
Sent from my iPad