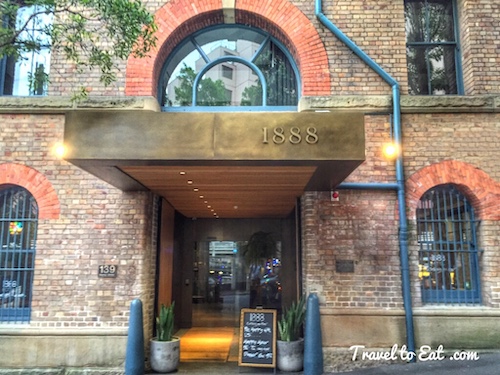 Finding the right hotel can be a tricky business. What seems great for one person/couple may be completely unsuitable for someone else. In general terms hotels can be separated into purpose built American style hotels and renovated older buildings like those often found in Europe. American style hotels usually have much larger lobbies, rooms and other amenities while Europeans are more comfortable with much smaller rooms, beds and actually spend much of their time in the more intimate lobbies. I have come to prefer European style boutique hotels, the smaller rooms don't affect us since we really just sleep there (although we do appreciate a good bathroom), the more intimate lobbies usually have other guests giving us a chance to socialize, the staff is usually more friendly and surprisingly internet and computer use are almost allways free. My other personal needs are a restaurant preferably with room service, a bar and we both prefer a hotel in a quiet location near but not directly in an area with popular bars/restaurants and attractions. The 1888 Hotel was a referral from a friend and met every requirement and more, we loved this little "home away from home" and we loved the affordability even more.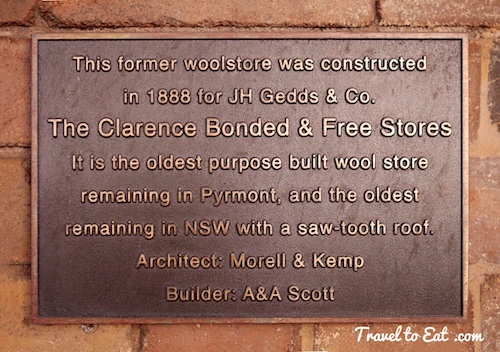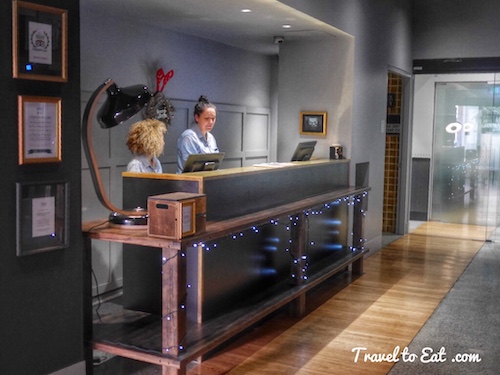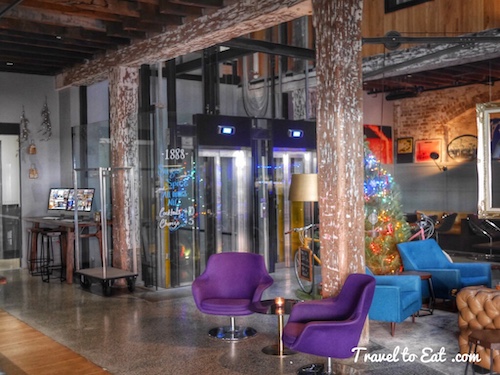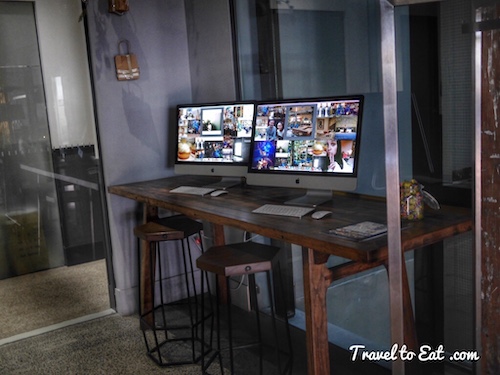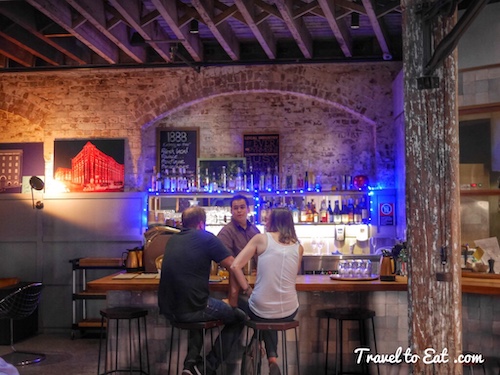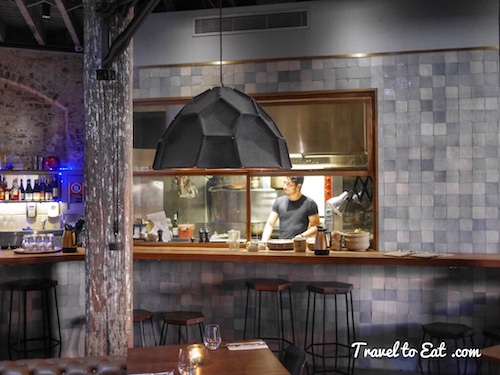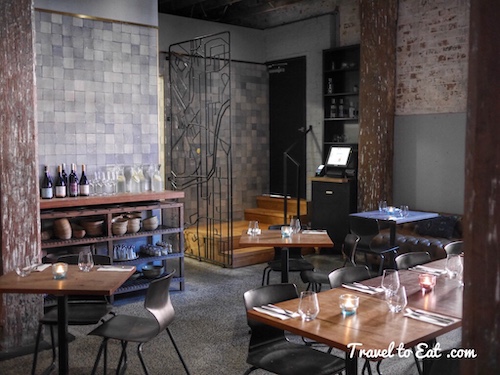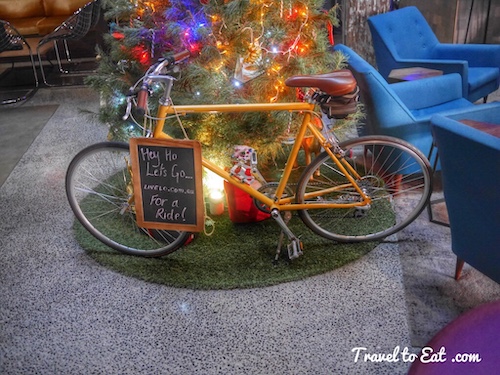 1888 Hotel is a heritage listed 90 bedroom boutique hotel, eatery, bar & event space that combines a little of Sydney's old world charm with a lot of contemporary design and modern-day comfort. Built in 1888 as a wool store, it was relaunched as a boutique hotel in 2013. Restored and thoughtfully designed, 1888's collection of rooms boast 10 foot (3 meters) high ceilings, exposed brick walls, original Ironbark beams, huge sound-proofed period windows, recycled timber work stations, bespoke furniture, artwork by Australian artists, complimentary WiFi, in-room iPads, Smart TVs with media hubs, custom-made bedding with luxury MicroCloud bed toppers and bathrooms featuring walk-in rain showers. Located in Sydney's inner-city suburb of Pyrmont, 1888 neighbours the Sydney Fish Market, Darling Harbour and the Star Shopping Mall, plenty of trendy bars, dining options and the very best boutique shopping. 1888 is just a few minutes' walk from Darling Harbour, Cockle Bay, Sydney's CBD & Ultimo. In addition they serve breakfast and the bar and kitchen are open after five.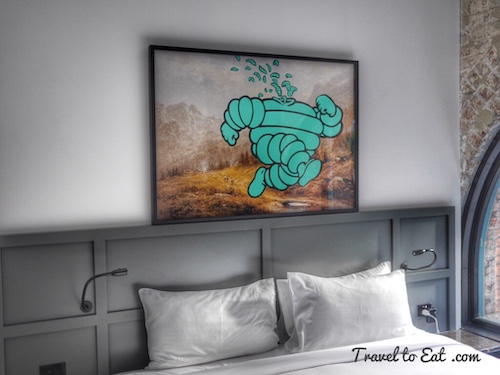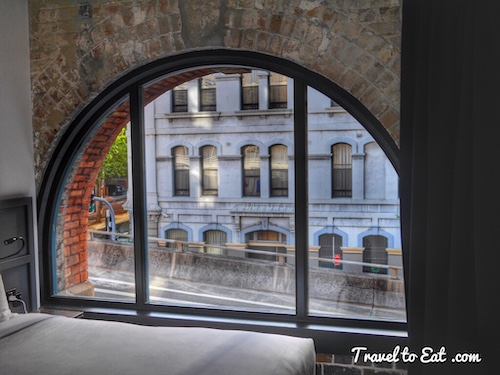 The rooms come in two flavors, with and without windows. The interior rooms are bigger but for me, a little claustrophobic So we asked for one with a window. The bathroom was great with a rain shower and they have an IPad in every room along with free WiFi. The bed was comfy and they had hi tech televisions in every room. Altogether the room was small but excellent and the charm of the hotel made up for everything. The center of the hotel is a five story atrium letting in natural light.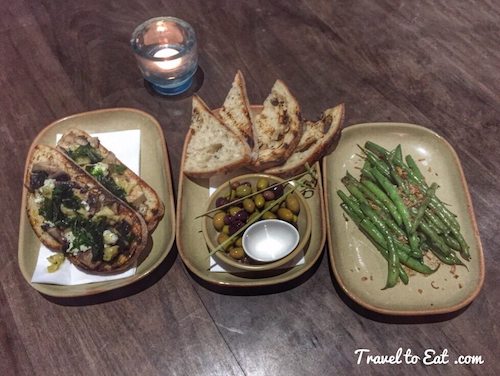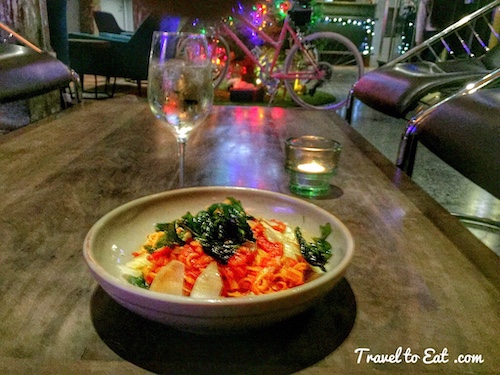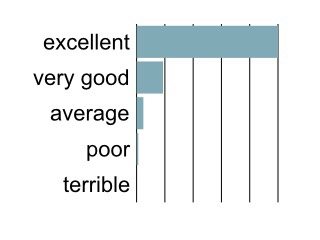 We ate breakfast almost every morning In the hotel and the omelets were great with fresh baked bread. In the evening we went out but also sampled the kitchen for appetizers, which as you can see above were very tasty and satisfying. The staff and patrons were friendly and informative, giving us tips on where to visit. If you need more amenities, larger rooms and an enormous lobby, for a few hundred more dollars, just consider the Sofital across the street. We love the quiet neighborhood, the proximity to restaurants and attractions and the overall feel of the place. Other visitors agreed with us, most visitors loved the place. If your needs are similar to ours, consider the 1888 Hotel for a place to stay in Sydney.
References:
Website: http://www.1888hotel.com.au/
TripAdvisor: http://www.tripadvisor.com/Hotel_Review-g255060-d3795038-Reviews-1888_Hotel-Sydney_New_South_Wales.html
Darling Harbor: http://www.darlingharbour.com/
Star Mall: http://www.star.com.au/shop/Pages/default.aspx
Sydney Fish Market: http://www.sydneyfishmarket.com.au/home
Sofital: http://www.accorhotels.com/gb/hotel-1181-novotel-sydney-on-darling-harbour/index.shtml